Brush Strokes of Genius
Call Eddie Franco for
Your House Painting Needs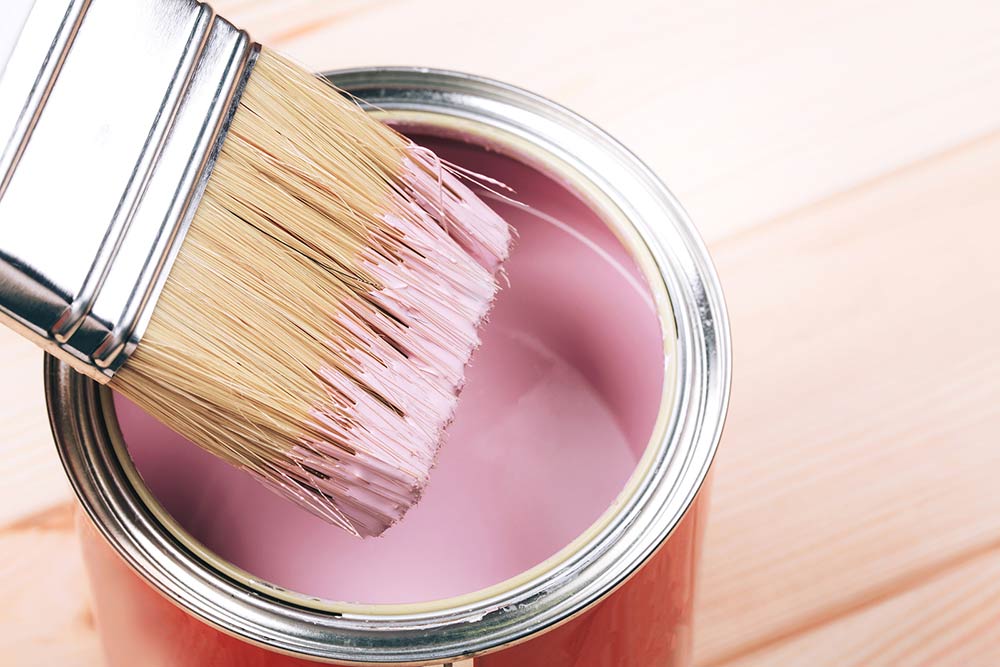 ---
When it comes to painting homes in East Cooper, one name comes to mind – Eddie Franco. As the owner of FRANCOS PTG LLC, he has built a reputation based on his meticulous attention to detail, professionalism and ability to deliver excellent results on time and on budget. Franco's 11 years of experience and dedication to his craft truly set him apart and have gained him a loyal following of clients who consistently refer to his work.
Franco came to the Lowcountry in 2011, and though he hails from California, he considers Mount Pleasant now his home. While the beautiful climate was an initial draw, the warm and welcoming residents made Franco and his wife want to establish roots, start their family and grow the business in Mount Pleasant.
Franco's painting business offers a wide range of residential painting services, including interior, exterior, deck and outdoor painting and staining; drywall repair; pressure-washing; and epoxy floor coating.
Part of Franco's success comes from his focus on cultivating trust and delivering a personalized experience. He provides consultation services to fully understand the client's goals, explain available options and recommend the best products to fit each client's individual needs and budget. He uses samples to ensure the customer is completely happy with their color selections prior to starting any work. Finally, the team uses only Sherwin-Williams paints and stains to deliver vibrant, high-quality results.
"We want to be [known as] the company that always provides a consistent, reliable and quality product, regardless of the size of the job," he said.
2022 marks the business's 5th anniversary, and, to commemorate the occasion, Franco decided to update his logo. The new design, which incorporates a house next to a Palmetto tree and crescent moon, is reflective of his love for the community and his many local customers. 2022 also marks the second year in a row that Franco was nominated in the "Best Painter" category for the Best of Mount Pleasant awards – a distinction for which he is truly honored.
One rave review reads as: "I highly recommend Eddie Franco as the most diligent and accomplished in his trade as any I have encountered. He is sure to provide an outstanding result on time and within a reasonable budget."
That high praise comes from client W. Thomas McQueeney, in the first letter of recommendation Franco received after completing his first job. It's now a standard he aims to achieve for every client. "From day one to today, that level of client satisfaction is what we strive for with every job we complete," he explained.
Franco credited his talented crew, including his manager of almost four years, Jose Reyes, for their success throughout the years. He is also especially grateful for the loyal clients who continually support his business. "If it wasn't for my customers and my team, we wouldn't be where we are today," he said.
Francos primarily services the Mount Pleasant area, Daniel Island, Sullivan's Island and Isle of Palms. It is best to book your project at least two to three months in advance to allow time for scheduling and planning.
For more information, call 843-593-6230, or email [email protected] to schedule a free quote.
by Sherry Whiting