KIDS FIRST Swim School
Best Place for Swim Lessons
Brian Cubbage, Owner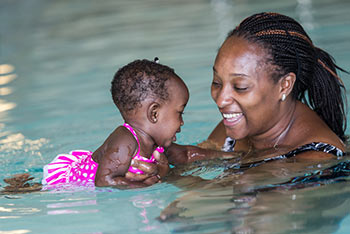 ---
What is it like working with the Mount Pleasant community?
This community is amazing. So many people share our passion for working with children and the importance of water safety.
How did your business get started?
Brian, the owner, is a former school teacher with passion for making a positive impact. He saw an opportunity and need in the area, so he bought the franchise.
What is the most rewarding part of your business?
We're making a difference in children's lives daily. Not only are they becoming water safe, they are developing a new set of skills, such as courage and perseverance, that will impact their lives for years to come.
To learn more, visit kidsfirstswimschools.com.