Moody & O'Neal CPAs LLC
Best Certified Public Accountant
Chris O'Neal CPA, CVA and
Lora Prevatte CPA, CFE
Co-Managing Partners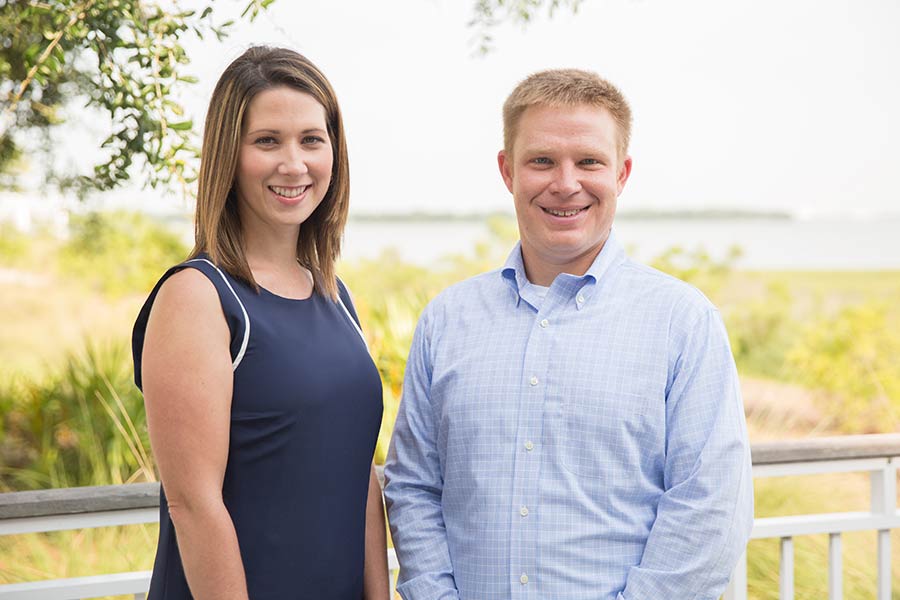 ---
How did your business get started?
We left a national CPA firm in 2009 to start Moody & O'Neal CPAs. We knew there was a need in the community for a strong local firm to advise business owners both on tax compliance and provide advisory and tax planning services. We felt we could bring the knowledge and expertise gained at a large national firm and package it in a way to better serve the business owners in this community. That response was and has been overwhelming. It started with three people in 2009, subletting space on Coleman Boulevard, and is 21 people today. We found that all business owners — from $500,000 in revenue all the way to $100 million — need help, and even those large revenue companies need advice and guidance.
What is the most rewarding part of your business?
Helping business owners reach their goals. Tax returns, bookkeeping and financial statements are all products or services we provide, but we want to know what a business owner is trying to achieve, and then we provide advice. Nothing is more rewarding than watching a company grow from $1 million to $10 million in revenue, add 10 employees in five years, sell their company and be paid for their life's work or gain profitability when you know you played some small part. We get paid to solve problems and help business owners be successful. We also appreciate our team here at the firm. We all enjoy working together and that really makes this rewarding as well. We want our staff to meet their goals and grow professionally.
What are some challenges that you've overcome?
The largest challenge we have had to overcome is learning three new major tax laws in less than two years. Overnight, we had to become experts in Payroll Protection Loans, Employee Retention Credits, Pandemic Related Grants and major tax law changes. Our clients were counting on us to learn quickly and advise them. Then it wasn't as though these new laws and rules were static — they were changing week to week, and we were having to learn the changes while doing all the other advising and tax work in the middle of a pandemic.
You've been named one of the Best Of Mount Pleasant. What led you to your success?
We have 21 staff members, and they are awesome. From our tax partner Will Freeland — who could work at any CPA firm in the country with his knowledge — to our newest staff, everyone works collaboratively and supports getting great results. We also have some amazing clients. They are talented at what they do, and they choose to partner with us and value our advice and knowledge. Those clients are out telling their fellow business owners, friends and colleagues that our CPA firm is the best. We rarely advertise because our staff and our clients tell a great story of who we are and what we do. We are so humbled by that, and they are the reason for our success.
To learn more, visit moodyonealcpas.com.