Palmetto Christian Academy
Best (Favorite) School Nurse, Best Private School
Nominating Category: Best (Favorite) School Principal
J.D. Zubia, Headmaster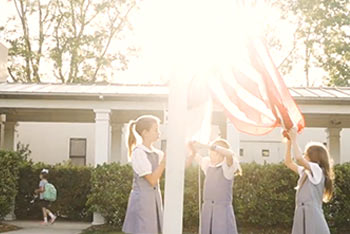 ---
What is it like working in the Mount Pleasant community?
We enjoy working with the Mount Pleasant community because we find that its members are very loyal if you provide a product or service that meets their high standards. They appreciate businesses that display integrity, honest communication and excellence.
How did your business get started?
In 1992, members of East Cooper Baptist Church decided that they wanted to partner with parents in their church community to provide education to their children that was rooted in Christian principles and the truth of the Gospel of Jesus Christ. This vision started with grades K-4, enrolling 25 students. In 2001, the student body of PCA had grown to 170 students in grades K-8. By 2005, the beginning of the fulfillment of a God-given vision to extend PCA's education through high school came into focus when 16 students enrolled in the first 9th-grade class. PCA's first graduating class of 16 students crossed the stage in 2009.
What is the most rewarding part of your business?
The most rewarding part is seeing our students graduate from PCA with the knowledge, skills, and spiritual maturity to contribute to their community. It is equally rewarding to hear parents tell us that they have seen a difference in how their children approach the world, using Biblical principles to guide them through trials. We believe the words of scripture in Colossians 2:8, "See to it that no one takes you captive through hollow and deceptive philosophy, which depends on human tradition and the elemental spiritual forces[a] of this world rather than on Christ."
What are some challenges that you've overcome?
The biggest challenge we have had to overcome is the influence of culture that many times goes against the truth of scripture that we teach. Much of what our children see and hear on social media is based on a worldview that is very different from the one that we know provides a flourishing life that contributes positively to our communities — a Biblical worldview. The Bible tells us in Romans 12:2, "Do not conform to the pattern of this world, but be transformed by the renewing of your mind. Then you will be able to test and approve what God's will is—his good, pleasing and perfect will."
You've been named one of the Best Of Mount Pleasant. What led you to your success?
I believe that we have been successful because parents understand that in this day and age, they need a partner in educating and raising their children, and they desire an education rooted in truth. They also want a consistent education that teaches the same morals and ethics that they teach at home and have found that PCA meets those requirements. We strive to be honest and forthright in all of our communication and in our dealings with students and parents, which is vital during times of crisis like the current pandemic.
To learn more, visit palmettochristianacademy.org or call 843-881-9967.