Paul Smith
Best Pet-friendly Realtor®, Best Real Estate Agent, Best Real Estate Team
Paul Smith, Realtor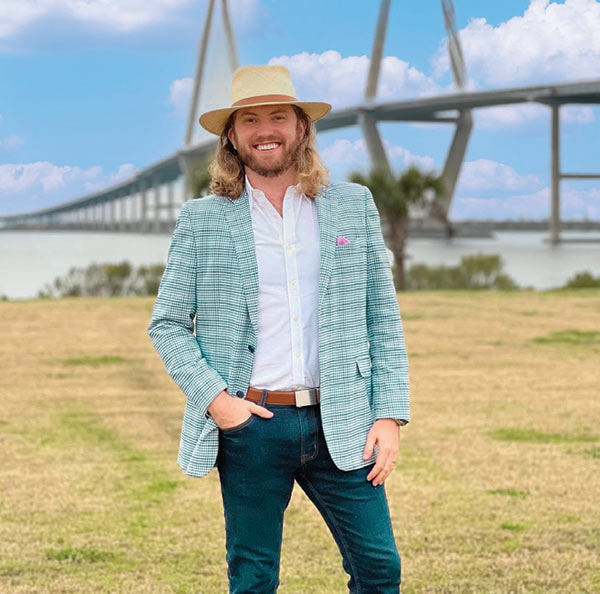 ---
What went through your mind when you were told you were voted Best REALTOR®?
Ecstatic! I'm so grateful and honored to have been voted best Realtor. This recognition ignites a stronger fire to help more people discover the magic of living in our gorgeous coastal town.
What is it like working with the Mount Pleasant community?
Mount Pleasant is a fantastic place full of people that love the lifestyle of living between historic downtown Charleston and our popular island beaches. Our city may seem busy, but past 7 p.m. it feels like a small town where friendships are made easily.
Why did you decide to go into real estate?
When I was 13, I perfected my speaking voice, collected real estate magazines from grocery stores and spent afternoons calling agents, saying I was interested in their listings! I quickly memorized every property and price, and would ride through town in my parents' station wagon telling the whole family how many beds, baths and square footage was in each house. The Realtors I called never knew I was only 13! That passion never faded, and after college I immediately became a Realtor.
What sets you apart from other agents?
Meaningful relationships are the key to happiness and success. From the beginning, I knew I didn't want my focus to simply be money, where my clients would become numbers. I wanted clients to feel like family. A simple example we still use is a surprise bouquet of flowers delivered to our clients immediately after they decide to work with us. We have other loving surprises, but you'll have to work with us to find them out!
What do you like most about helping people with real estate?
I remember the first house I sold. I sat at closing—23 years old— and couldn't believe someone trusted ME to help them buy the most expensive asset they would ever own. The rush of having that responsibility and helping a client with something so intimate was a feeling I will never forget. The average American will own only three homes in their lifetime. We understand it is a privilege to be your agent. I still tell my team today to never forget the honor we are given when someone selects us as their representative.
What are some challenges you've overcome?
I started right out of college and had to move back in with my parents to get off the ground. I delivered pizzas late at night and then headed to the office early in the morning. I totaled my car while delivering pizzas and had to borrow money from my dad to purchase a $1200 1986 Diesel Mercedes that was falling apart. It leaked when it rained, and the engine belt would SCREAM at low speeds. It was so loud that I would park a block away from showings. I somehow didn't scare my clients away through those stressful years and was able to build my business to what is today — and now I drive a silent Tesla.
For more information, call 843-606-0234, or visit thepaulsmithteam.com.