Pleasant Family Dentistry
Nominating Category:
Best Dental Practice
Holly Pascall, Marketing Director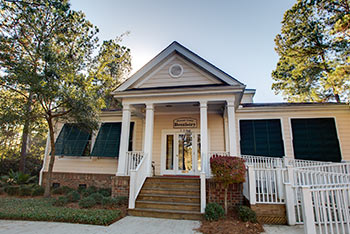 ---
What is it like working in the Mount Pleasant community?
It is wonderful to work with the Mount Pleasant community. We feel Mount Pleasant has it all! From its natural beauty to its welcoming neighbors, PFD is proud to be at the center of it all and provide exceptional dental care to the warm community. We've taken great steps to get to know our patients and give back to the community we love.
How did your business get started?
PFD started over 30 years ago when two friends shared a passion for giving back.  After going to dental school together at VCU, Dr. Richard Jackowski and Dr. Gregory Johnson decided to open a dental practice that was all about that "pleasant" one-of-a-kind experience.  That is how Pleasant Family Dentistry was born.  The practice has grown significantly, but our commitment in helping our patients achieve the best oral health has remained the same.
What is your most popular service?
Our patients love the idea of having everything offered under one roof.  Our dentists provide most services in-house, to include same-day crowns.  We know how busy life gets and are proud to offer convenient hours with the best dental care around.
What is the most rewarding part of your business?
The smiles of course!
Describe the atmosphere and services at your business. What do you want customers to take away from your business?
We have a warm, inviting atmosphere that caters to our patients' needs.  We pride ourselves on customer service and will continue to go the extra mile to ensure a great experience. Our patients are offered a comfort menu which includes complimentary blankets, chapstick, their favorite beverage and more.
You've been named one of the Best Of Mount Pleasant. What led you to your success?
We can credit our success over the years to the loyalty and support of our patients and staff. We have amazing patients who continue to refer their friends and family because they know they will be in excellent hands. We also have wonderful staff support. Some of our staff members have been with PFD for over 10 years.
To learn more, visit pleasantfamilydentistry.com, or call 843-881-8881.