Polly's Fine Jewelry
Best Jewelry Store
Polly Moore, President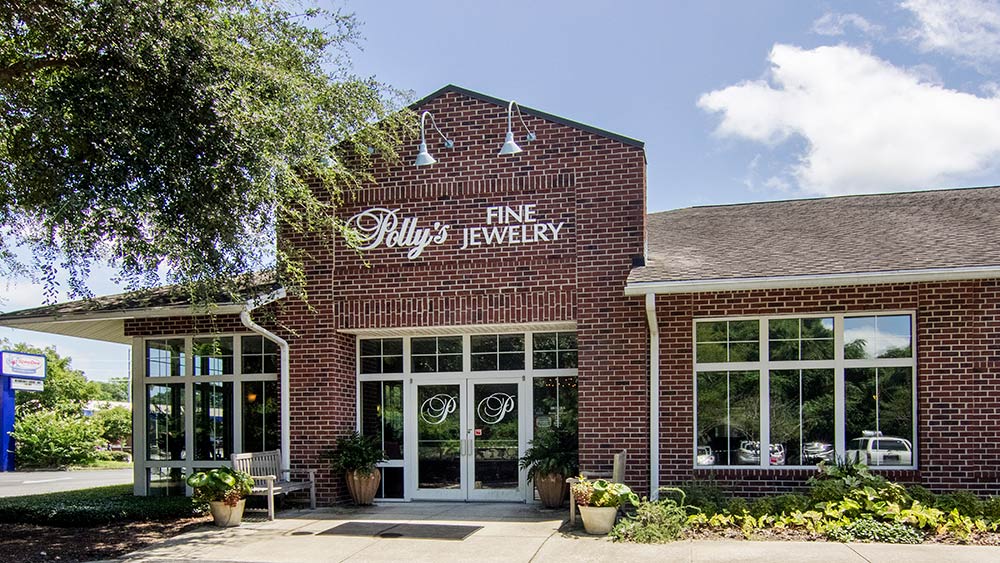 ---
What is it like working with the Mount Pleasant community?
The Mount Pleasant community is phenomenal. It's one of the biggest and fastest-growing cities in the state, but it still has a small-town feel. People know each other and are committed to taking care of each other. We live in the community; our kids went to school here, and now their families are here. It's where our life is. We know how dedicated people are to supporting local businesses and how we all work together to make it a place we love to live and work in.
How did your business get started?
I took an after-school job at a family-owned jewelry store in Columbia when I was 15. They were great to me, and I kept working and learning more and more about the jewelry business. I stayed there through high school and worked for them full-time while I was at Carolina. After I graduated, it seemed like the right time to try and do something of our own. I lived in Charleston for a while growing up and always wanted to move back. I still had family here, so after doing some research and talking to local business owners, my husband Richard and I decided this was the right place for us to give it a shot.
What is the most rewarding part of your business?
Helping people celebrate the most important people and moments in their lives. We get to be part of engagements, weddings, birthdays, anniversaries, graduations and so much more. It's extra special for us, because even after the events are over, they'll still have the jewelry to wear, enjoy and remember that time. After 35 years, we run into people all the time who will show us a piece of jewelry they're wearing and tell us the story of exactly when they got it. It's incredible to get to be a part of that.
What do you want customers to take away from your business?
Our dream from the beginning was to be a local family jeweler for the Charleston area, so we've always wanted those visiting our stores to feel like they're walking into a friend's house who just happens to know some things about jewelry. Whether someone is shopping for a quick gift or a one-of-a-kind engagement ring, we're ready to help. We do all of our repairs in-house, and we're glad to just give advice and answer questions. We believe everyone needs a family jeweler, and that's what we're here to be.
You've been named one of the Best Of Mount Pleasant. What led you to your success?
We love what we do, and we have an incredible team who all give 110% everyday and are dedicated to giving our customers a great experience. And we're part of a wonderful and supportive community that believes in local businesses. We couldn't do what we do without either one of those things.
To learn more, visit pollysjewelry.com.