Trey Harrell Law Office LLC
Best Attorney: Criminal Attorney, Best Attorney: Family Law, Best Attorney: Personal Injury, Best Attorney: Trusts and Estates
Nominating Categories: Best Pet Attorney
Robert W. "Trey" Harrell III, Founder, Attorney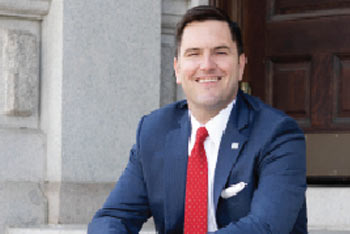 ---
What is it like working with the Mount Pleasant community?
From helping folks deal with insurance companies after being injured in an auto accident to drafting a young couple with small children a will, people in Mount Pleasant are easy to work with because they tend to know what they want.
How did your business get started?
After some time working as a federal prosecutor with the High Intensity Drug Trafficking Areas Task Force, my wife and I made the decision that it was time for me to get back into private practice. I decided to open the Trey Harrell Law Office LLC. Since I had prior extensive experience in personal injury and estate planning, I was fortunate to be able to hit the ground running.
You've been named one of the Best Of Mount Pleasant. What led you to your success?
My wife! Whether it was serving as a federal prosecutor, working for a big firm in Columbia or studying for the bar exam, she has been extremely patient and understanding throughout each segment of my career. She's been my biggest cheerleader while being quick to hold me accountable — in addition to giving me two awesome kids. Definitely could not have done it without her.
To learn more, visit attorneyharrell.com, or call 843-972-3242.