Wando Family Dentistry
Best Dental Practice
Dr. Cason T Hund, Owner/Dentist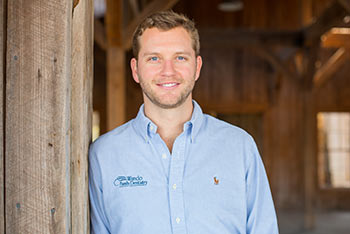 ---
What is it like working in the Mount Pleasant community?
We love working in the Mount Pleasant community. Everyone is very friendly and respectful. Most of all, they care for their neighbors. That is a big one for us because when neighbors ask for referrals for businesses, they give them. A huge part of our practice is caring for the friends and families of our neighbors, which makes this job very rewarding. We have many multiple generational families in our practice, and it is so fun to watch them grow together. It also challenges us to live up to expectations, which we readily accept.
How did your business get started?
I am from Charleston. I grew up on James Island and attended Porter-Gaud, Clemson and MUSC. Being a local, I knew I wanted to be in the area. When we first opened our doors in December 2013, North Highway 17 was starting to expand. It is still growing, and we are growing with it.
What is your most popular service?
Thankfully, our most popular service is routine dental hygiene appointments. That is a good thing because it means our patients are doing their part and taking good care of their teeth. There is still plenty of restorative dentistry to go around, so we are here and very well-equipped if you have any dental needs.
What is the most rewarding part of your business?
The most rewarding part of our business is twofold: the relationships we get to build with people over the years of being their dental provider, and the smiles we get to see on our new friends' faces when we complete our job. Only a select few really enjoy coming to the dentist, so if we can have our patients smiling on the way out the door, that is a success in my book.
What are some challenges that you've overcome?
Do I really have to say it? Our staff has been wonderful, keeping the practice clean, comfortable and worry-free. It has been a roller coaster for the dental industry these past two years — one month you are vilified for contaminated aerosols and the next, the studies are showing it's one of the safest places to go. It's been taxing to say the least. If anyone is still skeptical, just remember, dental offices have been sterilizing and decontaminating everything we touch for decades.
You've been named one of the Best Of Mount Pleasant. What led you to your success?
Our staff. We have wonderful employees at Wando Family Dentistry. On most visits, you spend more time with everyone else in the office than you will me, so that means that in order to achieve this honor they must be going above and beyond for our patients. If you get to spend more time with me in the office, that's not too bad. At least if you have to be with the dentist, it's the one your neighbors would choose.
To learn more, visit wandofamilydentistry.com, or call 843-972-9700.