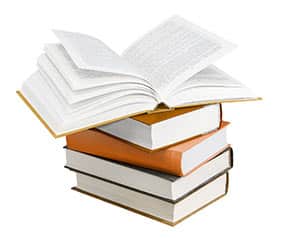 The start of a new year tends to inspire the declaring of resolutions — promises to eat better, to have less screen time, to exercise more. But this writer would like to challenge everyone to include one more small addition to their aspirational lists in 2023: read more!
For those trying to develop a new habit, I suggest starting small. Commit to reading one page a day, perhaps with the morning cup of coffee. Try it for 30 days.
Once the habit forms, the options are limitless: volumes of knowledge, untold adventures and entire worlds await. To help inspire burgeoning readers, The Village Bookseller in Mount Pleasant curated a list of anticipated 2023 releases that are sure to appeal to anyone looking to embark on a literary journey.
LOCAL AUTHOR
"All the Dangerous Things" by Stacy Willingham
When her toddler son is snatched from his crib in the middle of the night and vanishes without a trace, Isabelle Drake's life changes completely. Her whole world now revolves around the quest to locate her child, much to the detriment of her own mental and physical health. A podcaster offering to help her raises more doubts and suspicions of who to trust and what is true in this page-turning thriller. This is the follow-up novel to Willingham's New York Times bestseller, "A Flicker in the Dark."
ROMANCE
"Happy Place" by Emily Henry
From the time of their first meeting in college, Harriet and Wyn were the perfect couple… until they weren't. Despite their recent breakup, they agree to go on an annual couple's vacation with old friends and maintain the ruse that they are still together. The book follows "the perfect couple" as they navigate all the things left unsaid, the issues that couples face after years together, external expectations and an obvious and unyielding yearning to be together.
FANTASY
"In the Lives of Puppets" by T.J. Klune
Hidden in a cozy thicket of branches in the forest lives an eclectic collection of sentient robots led by a fatherly inventor android named Gio. A human, Victor, lives there too, and they comprise a strange but comfortable family. The discovery of a new android reveals Gio's shocking and uncomfortable past spent hunting humans. Gio is captured, and the makeshift family must journey across strange and perilous lands to save him from certain death. Along the way, Vic must grapple with betrayal and forgiveness as he searches for his friend.
CRIME
"Age of Vice" by Deepti Kapoor
In her follow-up to the 2014 novel "A Bad Character," Kapoor takes the reader on another sweeping epic. An action-packed crime novel set in modern Delhi, India, the story follows three main characters (a servant, a playboy and a curious journalist) as their lives and fates intertwine. It is a tale of power, corruption, violence, romance and wealth. Early reviews are hailing this one as a masterpiece of fiction that will leave the reader "emotionally breathless."
By Sherry Whiting