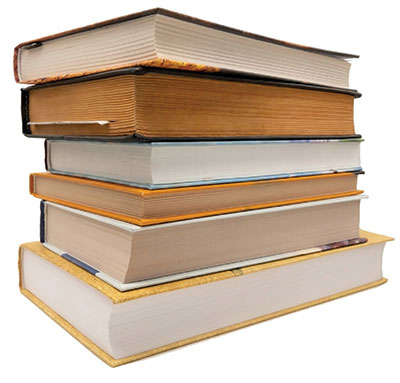 I unabashedly love fall: the waning humidity, pumpkin-spiced flavored everything, warm apple cider, orange mums in bloom and most of all, curling up under a cozy blanket on my couch and getting lost in a great book.
To help curate my reading list for fall 2022, I visited my friends at The Village Bookseller, located at 761 Coleman Boulevard. The staff of the charming book and coffee shop were ready to share the novels they are most looking forward to this season. The list is a blend of their recommendations as well as a few of my own researched suggestions.
ANTICIPATED FOLLOW-UP:
"It Starts with Us" by Colleen Hoover (October 18, 2022).
The much-awaited follow-up to "It Ends with Us," continues the stories of Lily, Ryle and Atlas. It explores the complicated depths of human relationships old and new and the perils that accompany second chances at love. There's at least one movie adaptation in the works for the first book, so it bodes well for the sequel.
LOCAL AUTHOR/FAMILIAR SETTING:
"How to Sell a Haunted House" by Grady Hendrix (January 17, 2023).
Hendrix, a Charleston native, is a New York Times bestselling author whose book "The Southern Book Club's Guide to Slaying Vampires" is currently being adapted into a TV series. The story takes place in a small Southern town, blending Hendrix's signature brand of horror and humor, as he explores the hauntings, both figurative and literal, resulting from the sale of a childhood home.
MURDER-MYSTERY:
"Daisy Darker" by Alice Feeney (August 30, 2022).
With a knowing nod to Agatha Christie's "And Then There Were None," Feeney's novel strands a family together in a gothic mansion on a small tidal island the night of a devastating storm. In the hours that follow, as family members are murdered one by one, Daisy Darker and those remaining must not only deal with the ongoing mystery but also confront past secrets fraught with danger.
TRUE CRIME:
"America's Demon: Elliott Ness and the Hunt for America's Jack the Ripper" by Daniel Stashower (September 6, 2022).
Most true crime aficionados are familiar with the story of Elliott Ness, the famous agent who, in his early 30s, took down Al Capone. Less familiar, however, is the story of his arduous and desperate search for the serial killer who was dubbed America's Jack the Ripper. Stashower follows Ness's hunt for a murderer whose grisly crimes gripped the city of Cleveland in the 1930s.
HONORABLE MENTION:
"Fairy Tale" by Stephen King (September 6, 2022).
For much of my childhood, I started every Halloweenseason by picking up a Stephen King novel. "It," "Pet Sematary" and "The Shining" were all staples of my teen years, which is why I'm looking forward to indulging in King's newest offering. The novel follows 17-year-old protagonist Charlie into a parallel world full of mystery, evil and life-or-death stakes. Sign me up!
By Sherry Whiting