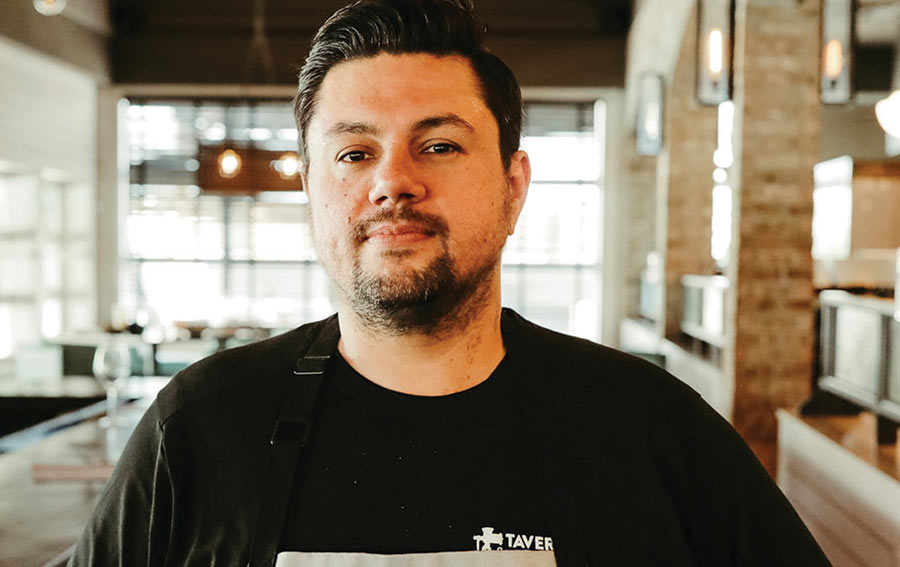 Tavern & Table's new executive chef knows his way around a kitchen. Denis Crutchfield hails from northern California, where he took an interest in cooking at a young age, learning the ropes from his Mexican grandmother. On moving to L.A., he continued to hone his skills at Craft Los Angeles, founded by Tom Colicchio of Top Chef notoriety, and he quickly worked his way up to chef de cuisine.
Upon moving to Mount Pleasant, he started at Tavern & Table as a sous chef, alongside close friend and fellow Craft alum, Chef Ray England. Upon England's departure, Crutchfield became executive chef in March 2022.
Crutchfield's approach to food is very much influenced by his California roots — "to showcase how good ingredients can be without overly complicating a dish," he said. He sources fresh, high-quality ingredients and keeps the preparation simple, so the food itself truly shines.
Crutchfield's most recent contribution to the menu — halibut with hummus, harissa soubise and a chickpea fennel salad — has been met with rave reviews. He is looking forward to bringing more of his signature style to the menu, with plans for an updated bar menu and the inclusion of more small plates. Pop by to taste his creativity for yourself.