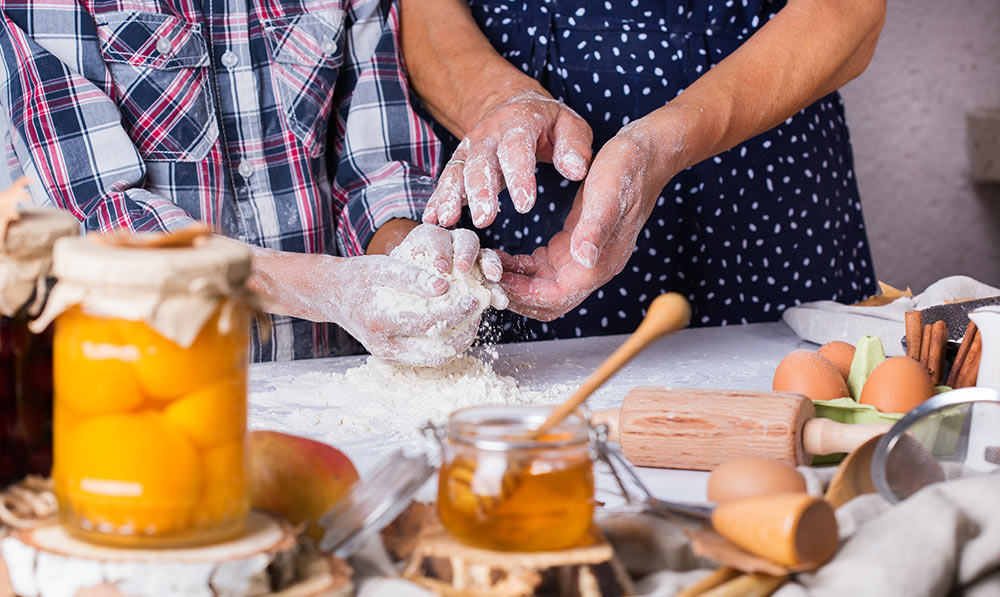 Will Haynie, Mayor of Mount Pleasant
"My absolute favorite dish that my mother, Anne Haynie, has made for us since my childhood is Charleston red rice. I would eat so much of it that my parents had to make me eat the rest of the meal before I could go back for thirds or fourths. After I left for college and throughout my adulthood, she always cooked her famous red rice as a wonderful homecoming welcome for us."
The recipe comes from the famous 1950 "Charleston Recipes" cookbook. Mrs. Haynie uses a traditional rice steamer, to which the mayor attributes the unique texture.
Anne's Charleston Red Rice
1 can tomato paste
2-3 teaspoons sugar
1 1/2 – 2 cans water
4 strips bacon (cubed)
2 onions (finely chopped)
8 tablespoons bacon grease
2 cups raw rice
3 teaspoons salt
"Good dash" of pepper
Instructions
Fry bacon, remove from pan. Sauté onions in grease, then add tomato paste, water, salt, sugar and pepper. Cook uncovered until mixture measures 2 cups. Add it to rice in the top section of steamer. Add the half cup additional grease. Steam for half an hour, then add bacon crumbled, and stir with a fork. Cook 30-45 minutes longer. Serves 6-8 people.  
Gary Santos, Town Council
"My favorite dish made by my mother is Okra Gumbo," Santos said slyly. "I can't disclose the exact ingredients since it is a secret recipe. However, isn't half the fun of cooking tweaking your dish until it becomes a meal fit for a 5-star dining room? After all, nobody cooks better than your mom!"
Santos did agree to give us a hint, disclosing that the dish includes plenty of cut-up okra, stewed tomatoes, chopped onions, garlic powder and black pepper. The delicious concoction is then poured over a bed of steamed white rice. To achieve perfection, serve with a fresh green salad and dessert of key lime pie.
Eric DeMoura, Town Administrator
"My mom's chicken legs…they're delicious and a fixture at family parties. Growing up with a fairly large family, we celebrated holidays, birthdays and special occasions together. So, most weekends, there was some sort of celebration, and the chicken legs were ALWAYS served. I can still remember the smell of them at every occasion, and it brings back nice memories."
Judy's Marinated Chicken Legs
6 cups sugar
6 cups La Choy soy sauce
6 teaspoons garlic powder
36 small chicken legs
Instructions
Soak chicken legs in salt and cold water for one hour. Heat sugar, soy sauce and garlic powder until the sugar is dissolved. Let cool. Place lightly patted dry chicken legs in plastic bowl or container, meaty side up. Pour marinade over legs. Place marinating legs in refrigerator overnight.
Heat oven to 375 degrees. Place non-stick foil on baking sheets. Cook for one hour, turning the legs each half-hour. Rotate oven shelves. If not cooked brown and crispy, raise oven temperature to 400 degrees for additional time. Bon Appetit!
By Eileen Casey