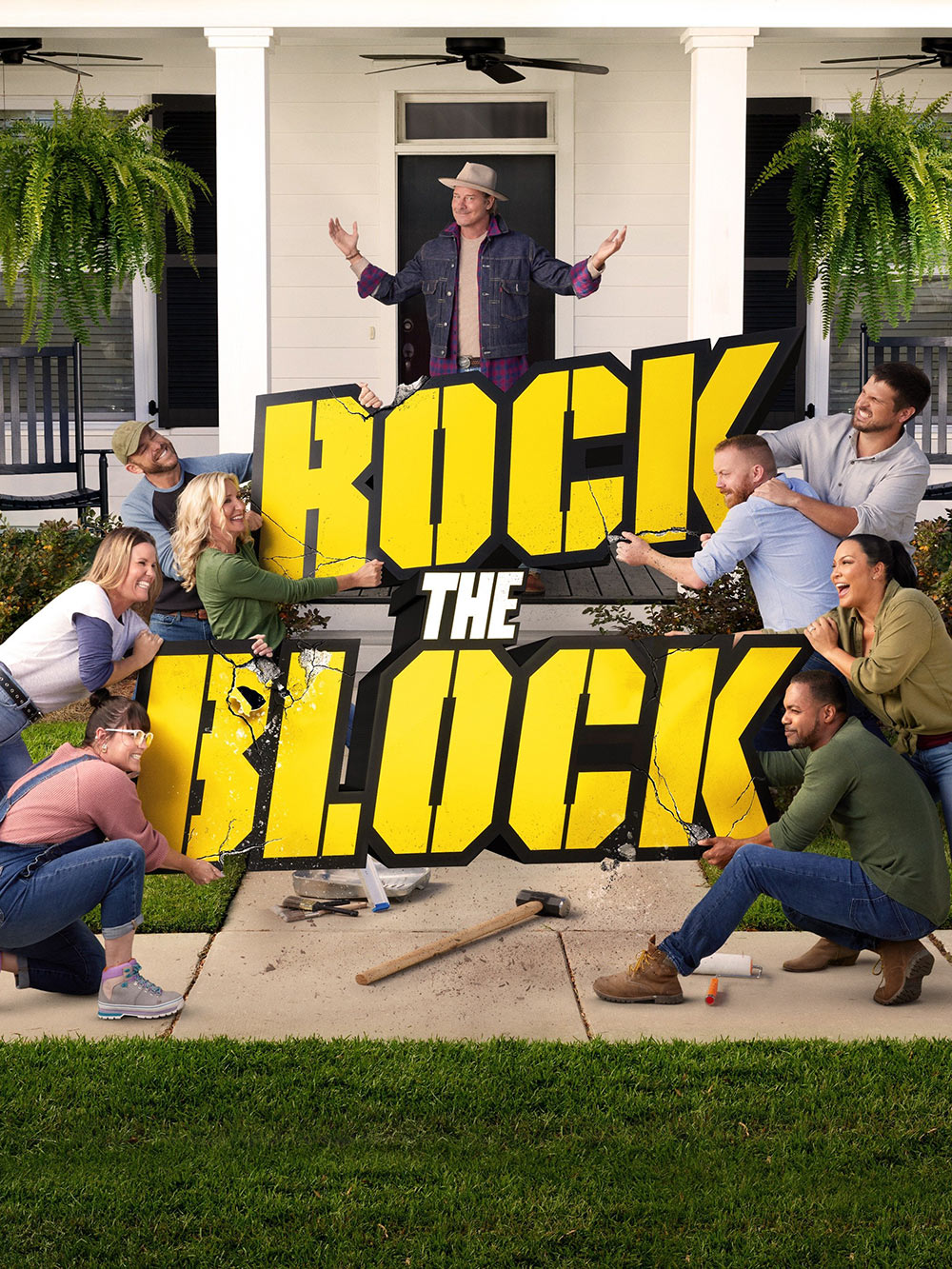 When producers of the popular HGTV show "Rock the Block" started looking for the right builder to create homes for season three, they were faced with myriad choices. Charleston, East Cooper and the greater Lowcountry offer some of the best builders in the nation — along with the best real estate– but one Mount Pleasant-based company stood out and won them over: Hunter Quinn Homes.
WATCH: Todd Nowicki, COO of Hunter Quinn Homes Talks About Rock the Block
"With every new season of "Rock The Block", our casting team searches the country looking for homebuilders ready to take on one of TV's biggest renovation challenges," said Wendi Fontes, executive producer of Big Table Media. "We knew Charleston would make a great home for the series and interviewed numerous builders as part of our efforts."
Will Herring, founder and CEO of Hunter Quinn Homes, said that when they were approached in the summer of 2021, he and Todd [Nowicki, COO] decided to "take the query more seriously than they normally would have" – and once they decided they were interested, things moved swiftly. "The next thing I knew, we were in full production of a television show," Herring remembered, laughing.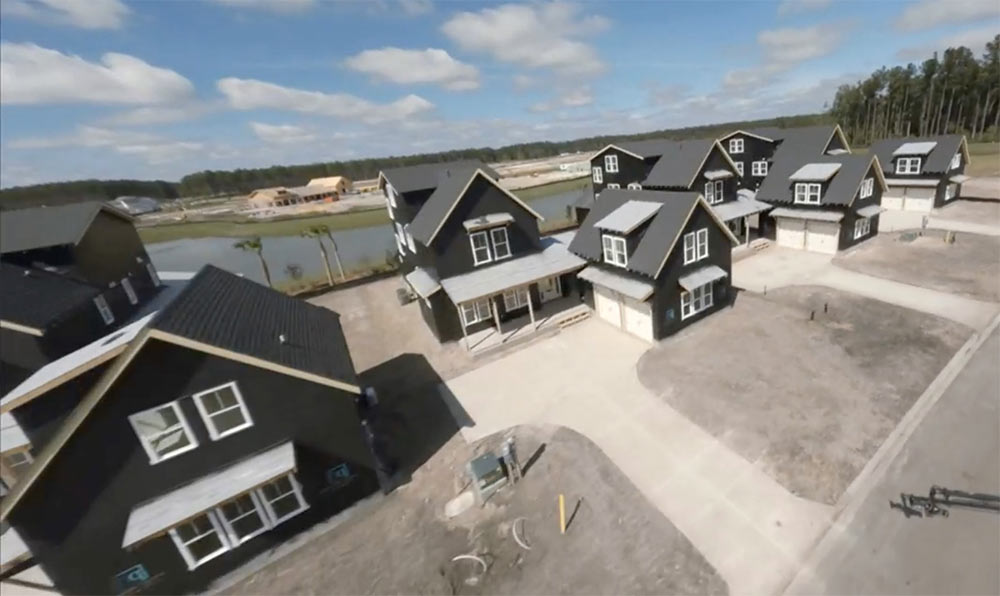 To add to the adventure, the Hunter Quinn team soon learned that the Nexton community, located in Summerville, was the show's official pick for the season location. Though Hunter Quinn Homes has a sterling reputation around the Tri-county area — over 300 homes in various communities, including Berkeley, Charleston, Dorchester, Clarendon and Calhoun counties — they'd never built in Nexton, and they certainly hadn't built on such a snug deadline. Still, they embraced the opportunity.
"We build houses every day, but we normally build houses in 120 days. Then these guys show up and ask, 'well, can you build one in 60 days?' It was a challenge, and we like challenges," Herring said, grinning.
Jason Harper, vice president of sales for Hunter Quinn Homes, commented that having Nexton and Summerville on fans' radars could bring nothing but good things and more growth for the Lowcountry. "Having HGTV in Summerville and Nexton is really a big deal," he mused. "Locals already know about the charm and beauty Summerville has to offer, and now the entire HGTV national audience is aware."

"The familiarity with Nexton has been steadily increasing over the years, especially after opening Halls Chophouse and other world-class restaurants and businesses. But being featured on HGTV definitely put it over the top," added Cassie Cataline, Nexton's director of marketing.
Throughout the process of creating homes to feature on "Rock the Block," many people worked diligently to cover all the bases, including Hunter Quinn's Marketing Manager Krista Mott. Mott said she was on site during the building process, creating content that would garner visibility for the company. And it paid off – the YouTube channel earned droves of new viewers for the firm.
"At Hunter Quinn, we pride ourselves on being different in our approach to whatever opportunity comes our way and 'Rock the Block' was no exception. It was important to my marketing team that we find a creative way to get local viewers excited about something so big happening right in their backyard. Being onsite, interacting with talent, capturing unique behind-the-scenes footage and packaging it all into a video mini-series has granted locals a unique look into the making of 'Rock the Block' from the builder's perspective. The strategy worked and the first video got over 24,000 views on our YouTube channel," she noted.

Nowicki was impressed how both "Rock the Block's" production team and Hunter Quinn Homes were able to complete everything on time for the show.
"Having Hollywood meet a local South Carolina builder to create a television show on a very fast-paced schedule was unique, but I was very impressed on how both teams meshed and came together as one to accomplish an incredible show," he said.
"Overall, we felt Hunter Quinn Homes was best suited for a variety of reasons, including their creative leadership team, their great craftsmanship and their attention to detail," added Wendi Fontes. "We definitely made the right choice as they excelled in every way and created a memorable experience for our teams."

More exciting news has since surfaced — Hunter Quinn Homes is offering the same floor plans used for "Rock the Block" to buyers in other communities, including communities in Mount Pleasant. The floor plans have been available since April 9.
Of course, don't expect your own building process to go quite as seamlessly as what is shown on the show. Whether you're building a new home or doing some renovations to an existing home, it all takes a lot of planning, and much of the planning and prep work for "Rock the Block" happened long before the show graced TV screens. Furthermore, while TV makes a DIY renovation look like no big deal, it's always best to enlist the help of a contractor.
"The design teams make it look so easy to knock down walls and cut new holes for more windows, for example," said Harper. "Although these are great ideas and definitely add value to some homes, homeowners need to be aware that the design teams had access to the engineered house plans and could talk with us, as the builder, about what would work structurally. We would strongly advise any homeowner taking on a major renovation to speak with a general contractor and make sure everything is done safely."

Ashley M. Powell, deputy county supervisor for Berkeley County, is confident newcomers interested in the Charleston metro area are going to be impressed by Berkeley County, and "Rock the Block" is just one more reason. She cited Cypress Gardens, Francis Marion National Forest and other attractions that make this part of the Lowcountry a "quality place to work and live."
Powell commented, "For us, 'Rock the Block' has been an opportunity to show the world an award-winning master-planned community located right here in Berkeley County and to share some of the many things we love about where we are so fortunate to live."
By Denise K. James