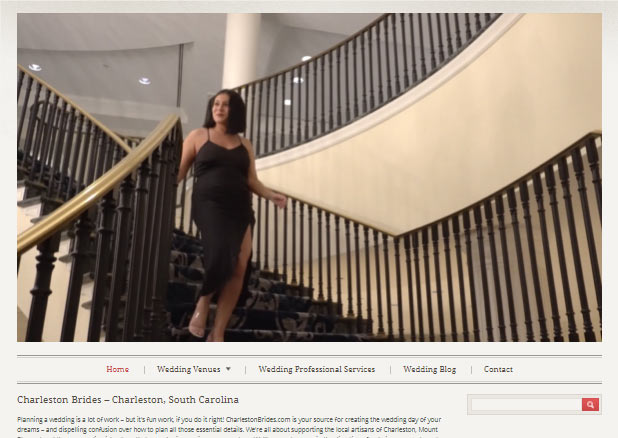 While planning an event often sounds tedious, planning your nuptials should be pure magic — including the dress, the bridal party, the shoes and the invitations. Yet, while some women already know their exact floral arrangements, others can't tell a peony from a pansy. For ideas and inspiration, no matter where you fit, visit CharlestonBrides.com.
Whether you want a waterfront or plantation wedding, an event inside a historic home or in a reception hall, you'll find a specialized list of ceremony and reception venues — including the addresses and contact information. Once you narrow down the location and theme, it's time to select your dress, cake and photographer. Luckily, CharlestonBrides.com also has you covered with plenty of businesses ready to cater to Lowcountry brides and help make your day unforgettable.
Also on the website you'll find beauty trends, shops that specialize in bridal fashions and jewelry and even tips for honeymoon and travel planning. Your wedding is a day you'll never forget, so don't skip over these details! Indulge in them and savor the planning, from the engagement to every moment leading up to when you and your partner say "I do." And if you want help writing your vows, we've got you covered there, too!
Visit CharlestonBrides.com.