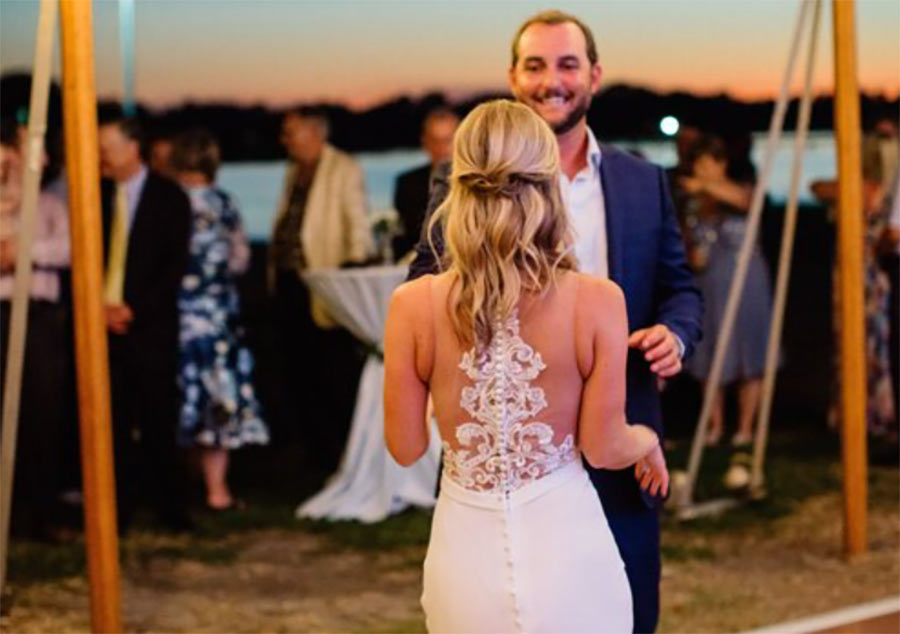 Finding the perfect dress to wear at the altar, not to mention gathering the coordinating bridesmaid dresses, is often one of the most important details for a bride's big day. Picking out these gowns, however, takes time and patience, so it's even more important to be aware of how long it will take to actually get your hands on the dress once you've found it.
"Bridal gowns take a lot longer to come in than most people realize. From the time a bride orders a dress until she has it in her hands, it takes four to six months," explained Jessica Kiss, owner of Verità. A Bridal Boutique. "In most cases, there is not a warehouse somewhere with lots of dresses on shelves that can just be pulled and shipped. On the back end, alterations take two to three months to complete."
It's a rarity for brides and the bridal party to have the option to leave a store with the dresses they've chosen. Stores carry samples of gowns, but not in a variety of sizes, so it's important that brides are aware of how long it will take to get their dress. In a pinch, bridal shops like Verità can pull from off-the-rack or check stock options, but for the perfect fit, it's important to start shopping early.
"We recommend ordering your bridal gown no later than 10 to 12 months out," Kiss said. "For bridesmaids and mother's dresses, the rule of thumb is to order six months out. In most cases, this means you're going to want to get started on your shopping a little before that — more like seven to eight months."
January to March is the busiest time of year for bridal shops, so for brides looking for their dream dress, make sure to make an appointment today.
To learn more, visit veritabridal.com, or call 843-388-7064.
By Allison Sherman