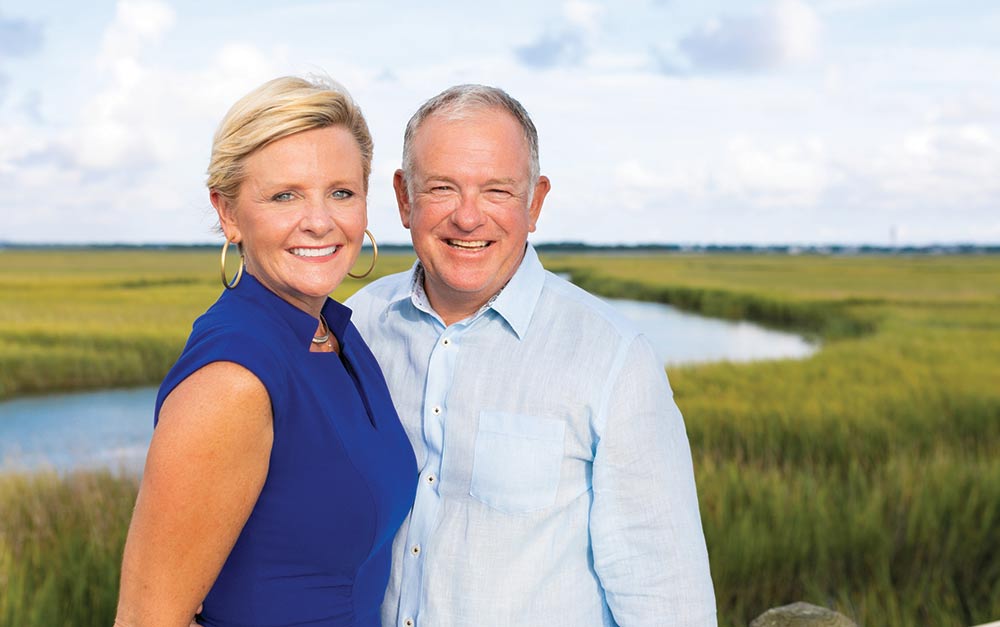 Keith Powell: Summit Industrial Flooring
Kim Powell: Summit Industrial Flooring, Woodhouse Day Spa
When it comes to balancing home life and running three businesses, Keith and Kim Powell said they attribute their success to passion, purpose and perseverance. With three separate businesses and over 100 employees between all companies, the Powells are the picture of achievement, having built a dynamic family enterprise.
Starting Summit Industrial Flooring in 1990 in Dayton, Ohio, the business grew quickly with Keith primarily handling sales and operations and Kim taking care of the financial and organizational side. "It was tough at times," Kim said. "But we were fortunate that we had family around when our sons were younger, which was a big help."
After much success in Ohio, they relocated to Charleston five years ago to open a second Summit division. Kim decided she wanted to pursue something different and opened Woodhouse Day Spa in Mount Pleasant almost four years ago. "I had been to one in Ohio and was just so impressed with their amenities and high level of customer service." Without any experience in the spa business but seeing that there wasn't one in Charleston, Kim said, "I knew that was what I wanted to do."
With their three sons now older, it's become a family affair with all working within the businesses. Their oldest son helps manage Summit Charleston, and their other two run the Powell's newest endeavor, the Beef Jerky Outlet Charleston, opening a few months ago on Market Street downtown.
Managing multiple businesses and three children hasn't been an easy task, but Keith said it's helpful to have long-range plans and "figure out what each of you are good at and what you're not good at, and that's the role you take."
The secret to their success? "Together we make one good executive," Kim added.
Setting time aside for family has also been incredibly important throughout their marriage. "People are often shocked at how little we talk about business when we're home," Kim said. "We talk about it during the day, of course, and obviously some at night, but we try to keep it limited. It can be difficult to get out of work mode."
That said, they agree they wouldn't change a thing about where they've been and the entrepreneurial path they've chosen. "Kim and I have been married for 30 years, and we love what we do."
By Diane Pauldine