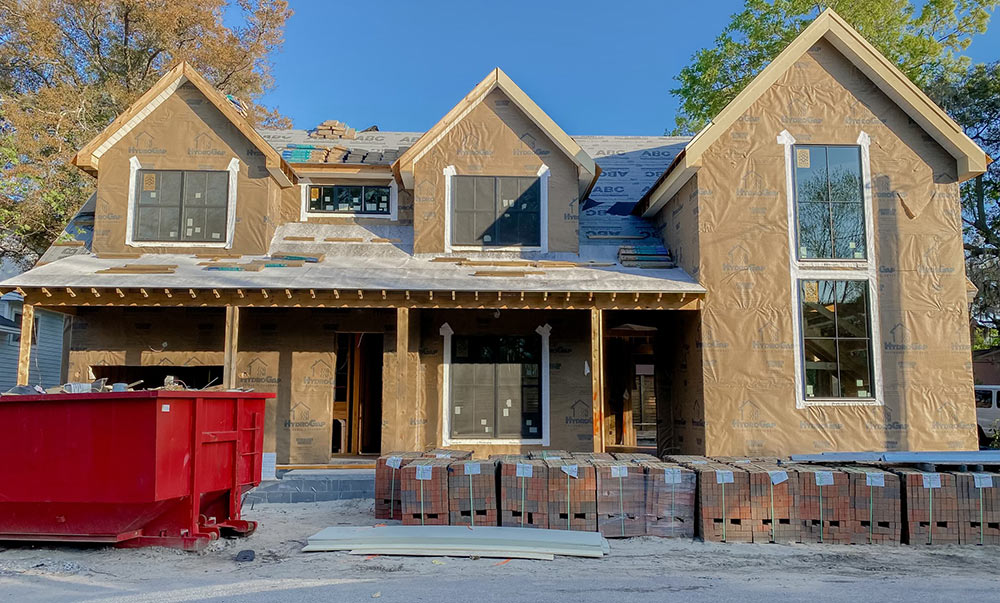 David Graham is a Pawleys Island architect known for his distinctive designs at Brookgreen Gardens and the Pawleys Island Town Hall. Inspired by his great-grandfather's work as a master builder, David became a registered architect in 1984. He then started his Myrtle Beach firm, The Graham Group Architecture, in 1987. Today, nearly 40 years later, he anticipates his final triumph in what might be his most meaningful build to date— his daughter's dream home, right here in Mount Pleasant.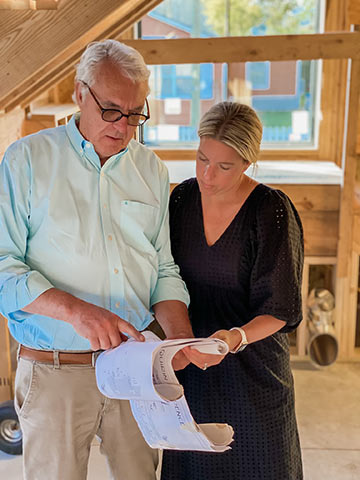 Betsy Quirin grew up in a Pawleys Island home designed by her father. Recognized by American Institute of Architects South Carolina, it was one of the first homes in the state designed for energy efficiency. As a child, Betsy dreamt of one day having her father create a unique and special home for her own family.
"I love the creativity of working with unique individuals to achieve their dreams," David stated. "This home design is one of my last before I retire. It's for my daughter and son-in-law and is the place where my grandchildren will grow up. That makes it special."
When Betsy and Chad Quirin purchased an 874-square-foot home on Rose Lane in 2013, they did so with the vision of their dream home taking its place on that very lot. Eight years later, Betsy is working alongside her father to put her personal style into a custom-built home for her family of four.
"I definitely feel like I have my dad's creative gene, but mine translates more through cooking and smaller projects," she said. "There is something really special about having a hand in designing your own personal space."
Betsy's mother Carla has had the opportunity to watch the daddy-daughter duo work together to create Betsy's new family home and explains how rewarding it has been to watch them learn from one another. "They are both determined individuals with the common goal — to create a home environment that reflects their style and provides appropriate and comfortable spaces that can grow with their family," Carla said.
David, thanks to close to 40 years of experience in designing homes, has a style of his own but has never let his personal tastes interfere with those of his clients. With his daughter as his client, the approach was no different.
"I would call Betsy's home 'urban farmhouse' style, while I am more contemporary," he explained.
To Betsy, the meticulous process of creating a new home from the ground up has challenged her patience, but to David and Carla, who are veterans in the field of architecture, the hurdles, bumps, setbacks and successes are all a part of the journey.
"Building a new home is a process that involves a lot of details — tons of details— time, materials and thinking through how you function as a family," Carla said. "Betsy has been very patiently progressing through the smaller goals to achieve this goal of her new dream home in her dream location."
While Betsy is excited to see her and her father's vision completed, it's the bigger story behind the home design she finds to be most rewarding. "The design experience has become more than just a process, and the home is more than just a house. For us, it is a way for my dad's legacy to live on and for our creative partnership to transition into memories for our family."
In the true spirit of parenthood, David's design of the Quirin family dream home is not what he finds himself reflecting on as he closes out this final chapter of his professional life. "It's a design that I'm proud of," he remarked, "but not as proud as I am of Betsy and her family."
By Jenny Harrison