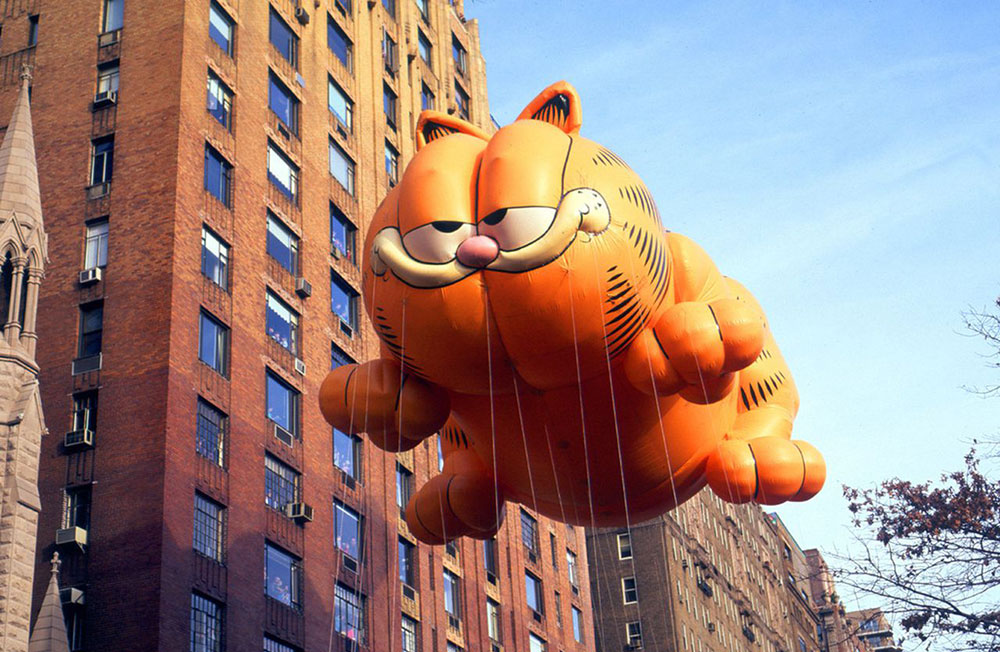 Whether in person or on screen, the Macy's Thanksgiving Day Parade has been a favorite since 1924, ushering in the holiday season and delighting the young and old with an assortment of colorful floats, passionate performances and giant, soaring balloons bearing the shapes of beloved characters. Many dedicated people are the key to this parade remaining a success for almost a century, including, more recently, one of our own Mount Pleasant families.
In 2005, Jane Yager-Baumrind, who was living in New Jersey at the time, got introduced to a new way to spend Thanksgiving Day — in New York City, as part of an iconic holiday spectacle. The suggestion came from Sid Hamburger, a longtime parade participant whose daughter was friends with Jane's daughter. According to Jane, Sid asked a group of local moms if they wanted to be "balloon handlers" in the parade – never mind that the moms didn't have a clue what that meant.
"It was 10 of us, all moms from town. We had no training and no idea what to do. Our balloon was Garfield, and we were all on the street like, what are we doing?! It was cold with a mix of rain and snow," Jane recalled with a chuckle. "Then the sandbags were gone, and the balloon rose into the air."
After that first parade experience, Jane, who had participated without her husband Michael that year, knew she had to report back to him how much fun it was: "I felt like Mick Jagger on stage at Madison Square Garden — the crowd goes crazy, the adrenaline kicks in, people are screaming as you go in front of Macy's … then it's over, and we turn the corner and deflate the balloon. But you're still on that high and want to do it again. I said to my husband, you would really like this; it's so cool." The following year, both Jane and Michael were balloon handlers.
---
Read about the Mount Pleasant Christmas Parade
---
The role of a parade balloon handler is just what it sounds like — controlling a giant balloon. But it's not just handlers who manage these balloons. Because they are so enormous, each balloon has its own entire team of people assigned to it. That team includes three pilots, who manage the balloon and the flying environment; captains, who coach the balloon handlers; and, of course, the handlers themselves, who literally hold onto the strings with a handle.
So, how high do these gigantic balloons fly to require a team this large? It depends on the size and type of the balloon, but, according to the Baumrinds, they can soar as high as 55 feet — and they can be as wide as almost an entire city street. Fortunately, the parade runs like clockwork, says Jane, and each participant is keenly aware of position and timing.
Since discovering the parade in 2006, Michael Baumrind has worked his way up to the role of "Pilot B," meaning he stays at the rear of the balloon and provides direction to handlers in the back rows. The two other pilots are Pilot A, who stays a half block in front of the balloon and ensures the wind and path are passable, and the Main Pilot, who stays at the front of the balloon. Pilots and captains communicate with each other and with the vehicle team via headset. All pilots, captains and members of the vehicle team are known as "flight management" and are required to attend at least one field training per year. The day of our chat, Michael was preparing to attend the weekend of October 1, but he would not know his official balloon assignment until October 12.
The Baumrind family relocated to Mount Pleasant in 2013, and Jane, who had dropped out of the parade several years prior, went back with her husband — an enthusiastic participant in each parade since 2006. As of 2018, it's become somewhat of a family affair, Jane said — between herself, Michael and their four grown children, at least half of them are usually there, shepherding airborne balloons as they smile at the crowd in New York City. But out of everyone in the family, Jane says, her husband's grin is most definitely the broadest.
"He stays overnight [in NYC] on Tuesday, and then they inflate the balloon on Wednesday," she said. "And on Thursday, Thanksgiving Day, he's like a Christmas tree — I cannot explain it. He just loves it so much."
By Denise K. James