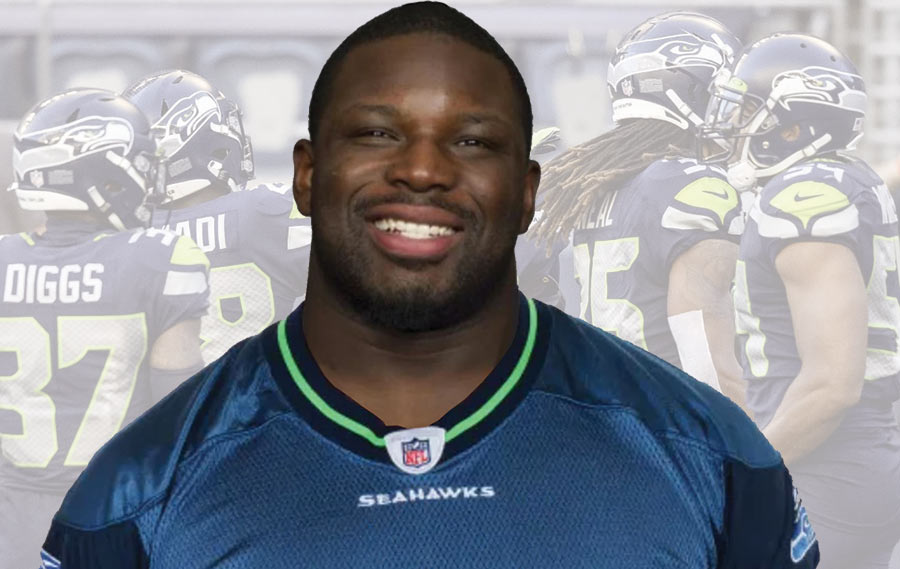 In 1987, when Jarriel King was born just over the Ravenel bridge in North Charleston, no one knew that he was destined for greatness. No one knew that he would one day make a difference in the lives of youth all across the Lowcountry. No one knew his name yet, but soon that would change.
Traveling in a pack of 12 from Clement Avenue to Chicora Elementary School every day, King feels that although he comes from humble beginnings, there was never a dull moment in his childhood. From a young age, he was raised to value family. He describes his family as close-knit and hard-working.
"We were not rich, but we never, to our knowledge, lacked anything," he said.
Growing up, he saw his mother as the sweetest and most loving person in the world. She made sure her children only saw the best in life, and to this day she remains King's biggest inspiration.
He added, "Seeing how she hustled to keep a roof over our heads and good food on the table really gave me the push I needed to push through tough times."
It was not until his freshman year of high school that King was introduced to the world of football. His friend, Tyrell Admore, was already on the team and begged King to try out, thinking it would be a fun after school activity. From the second he tied up his cleats and stepped onto the field, it was clear that King was a natural. Throughout high school he continued to train and found joy in the game—all while piquing the interest of many college football programs.
Although King did not have aspirations to attend college, with the push of his teachers, he began to look into his options. To his surprise, he was a hot commodity. After much deliberation, King decided to stay in his home state and attend the University of South Carolina. Throughout his four years as a Gamecock, he showed that a young athlete from Charleston could tackle the biggest giants both on the field and in the classroom. After acquiring his college degree and wrapping up his senior season, King's size and athleticism proved to be wanted in the NFL.
"I did not intend to go pro, but I could not turn the offers down," he shared.
He soon signed with the Seattle Seahawks, with whom he played for a few years before transferring to the Canadian Football League. It was during his time in the NFL that King experienced the proudest moment in his career, realizing he belonged with the "big boys."
"I never thought that I would have made it as far as I did because I never pictured it for myself, but God had plans for me. And there was no going away from it."
After making it big, King settled back down in Charleston to start his own family that he aimed to raise just as his mother did, "stern but fair and with love." Today, he continues to use his football expertise for good. King started Overdrive Academy, a professional lineman training program helping young athletes in all areas of the Lowcountry — from his own stomping grounds, all the way across the bridge into Mount Pleasant. He aims to help both young and older lineman excel at their positions and dominate on and off the field, so they are ready for their next steps. King also plays an active role in his community by being a mentor to many and using his platform to reach kids all over the area. It is important to him to give back to the community that first gave to him.
To young athletes hoping to make it big, King said: "You are a student before an athlete, so if you want to make it to the next level, you have to have your priorities in check. Stay on top of your schoolwork, your training, your diet and your attitude on and off the field. You cannot be a troublemaker and have a high chance of success. And more than anything, you must have a plan and execute it for the off-season. This training is where most of the work is done."
Jarriel King is a perfect testament that role models do not have to be from faraway places. The heroes could be growing up just miles away. Greatness is born everywhere, no matter the corner of the world.
By Madison Broach