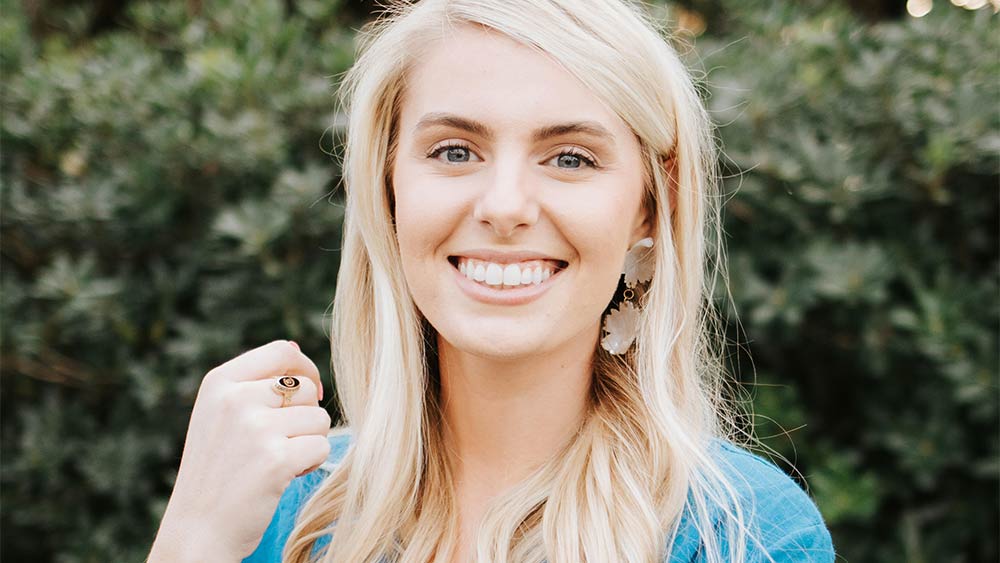 Palmetto Christian Academy's core values are to equip, pursue and impact. These are values instilled in their students but are often carried by alumni long after graduation. This issue's alumni focus is Abbey Newton, who serves the Mount Pleasant area as a Realtor and still reflects back on her time at PCA.
Newton grew up in Charleston and started attending PCA in eighth grade and graduated in 2013. She attended Clemson University afterward and studied sociology with an emphasis in community studies. She returned to Charleston after graduating in 2017 and worked as a teaching fellow with Meeting Street Schools. She served as a first-grade teacher for twenty months before helping to found Meeting Street Elementary at Burns.
Now, Newton works as a Realtor in Mount Pleasant. She loves serving her town and clients. "Mount Pleasant is one of those places that has so much charm and the classic Charleston roots and culture," Newton explained. "Even though it's grown and boomed so much over the years, real estate is a way to keep that same charm by educating new buyers that are coming here or even helping people's children who have grown up in Charleston and are getting a shot at purchasing in Mount Pleasant."
Even though it's been almost 10 years since Newton graduated from PCA, she still spoke highly of her experience there and how much her education shaped her into the person she is now. Because PCA is a small school, Newton was given endless opportunities that she felt she wouldn't have gotten at a bigger school. She was able to be involved with various sports teams, Fellowship of Christian Athletes, student government and community volunteering. She felt like a well-rounded individual when she left and better prepared upon graduating because of the opportunities she had at PCA. She left the school knowing she loved to work with people, communicating, teaching people and volunteering —  and she wanted to find a career where she could put those skills to use.
Beyond the endless opportunities Newton had in high school, she also reflected back on how rich PCA's culture was. "PCA really felt like a family," she said. "The teachers' goal was to see student success in their education and in their future." She explained that the teachers held students' spiritual walk as their top priority and helped prepare students for where their beliefs might be questioned in their next steps, whether in college or in the workforce. She often now thinks back to one of her Bible teacher's advice that "anything God does for His children is to protect you and provide for you." The quote comes to her mind when she faces hardships, and it helps her stay solid in her faith.
With so many Realtors in Mount Pleasant, Newton stands out among the crowd because of her time at PCA. "PCA put an emphasis on how any student that walked out of those halls would be a person of integrity and honesty and that they would do all things in their life with excellence. I feel like with my role now in real estate, I get to walk alongside people and guide and coach them on a very big decision in their lives. Getting to do this with excellence, honesty and integrity has been really important to me."
By Samantha Kramer