New and exciting things are afoot at Tavern & Table this fall. The popular Shem Creek staple and frequent "Best of Mount Pleasant" winner was founded in 2014 by Cecil and Dianne Crowley, Andy Palmer and Jeff Condon. All are veteran restaurateurs whose shared vision was to create a welcoming gathering spot to admire the views on historic Shem Creek. Ownership of the restaurant has now fully transitioned to Condon and Palmer, as was the intention since opening.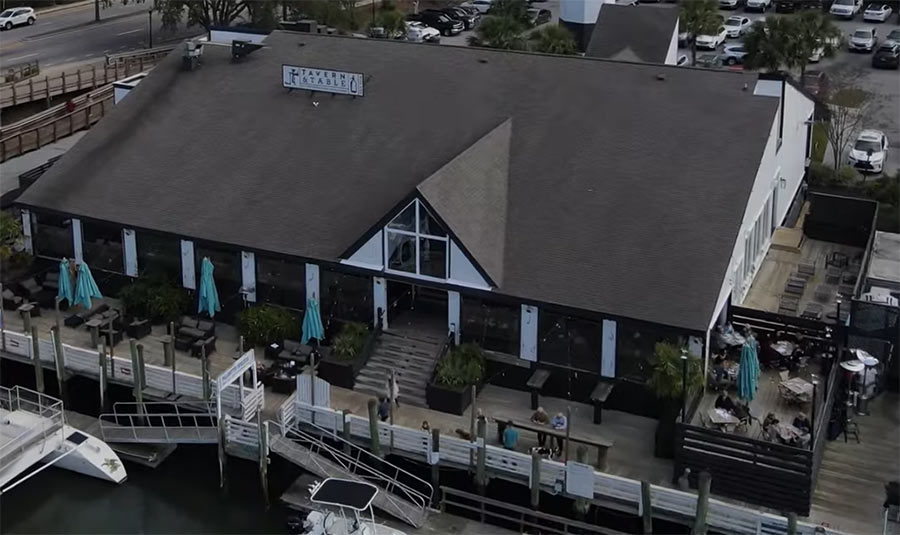 In addition to being the evolution of a 25-year partnership, Condon said, "this is really the evolution of a family business."
Palmer, who also has ownership stake in Sol Southwest Kitchen and Eleven 81, first met Condon in 1998 when they worked at Wild Wing Cafe in Hilton Head. Both have put more than 35 years into the restaurant industry and are excited to bring their experience to bear in shaping the future of Tavern & Table. Their vision is to "offer a chef-driven concept… with simple ingredients, executed elegantly, without all the stuffiness sometimes attributed to fine dining."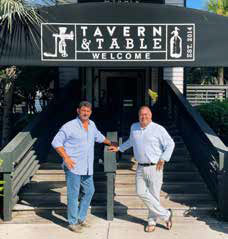 Helping to bring that vision to life is Executive Chef Denis Crutchfield, who took over the role in March 2022 after serving as sous chef for two years. Crutchfield, a former chef de cuisine under Chef Tom Colicchio, shares Condon and Palmer's food philosophy, agreeing it's "all about simple, satisfying and uncomplicated dishes that taste anything but simple."
The focus on fresh extends to everything from the dinner menu and brunch plates to the carefully curated craft cocktail selections. Juices are fresh-squeezed daily, and the compotes and simple syrups are all made in house. This detail is immediately evident when sipping on a Watermelon Daisy Fresno infused with house-made Fresno syrup. The bourbons are also barreled and aged in house, and Condon will be adding a seasonally inspired Chocolate Old Fashioned to the menu for fall.
In addition to adding daily specials and new menu items, the team plans to use their impeccable creek-side dock to its fullest advantage this fall for oyster roasts, Lowcountry boils, live music and bier gardens. The dock can also be rented for private events for up to 100 guests, and there are two indoor event spaces.
When asked what sets the restaurant apart, Palmer and Condon emphatically agree, "the staff, definitely."
Tavern & Table counts around a dozen team members, including their amazing front-of-house managers, Kat, Madison and Jacqui, who have been with the restaurant since opening. Crutchfield notes that he could not do his job without his three sous chefs, Brandon, Erik and Mike. The continuity of staffing and the fact that everyone cares deeply about their customers creates a superior dining experience where locals and visitors alike can enjoy the best views, tastes and service of the Lowcountry.
Palmer and Condon resolved, "This business is not always easy…on our best days, it's kind of controlled chaos, but when we see our guests smile after the first few bites or hear that we've made them happy as we're walking them out, it's easy to remember why we do this. We're looking forward to providing that experience for many more years to come."
HOURS OF OPERATION
MON-SAT 11am-11pm (kitchen closes at 10pm)
SUNDAY 10am-11pm (kitchen closes at 10pm)
SUNDAY BRUNCH 10am-2pm
By Sherry Whiting