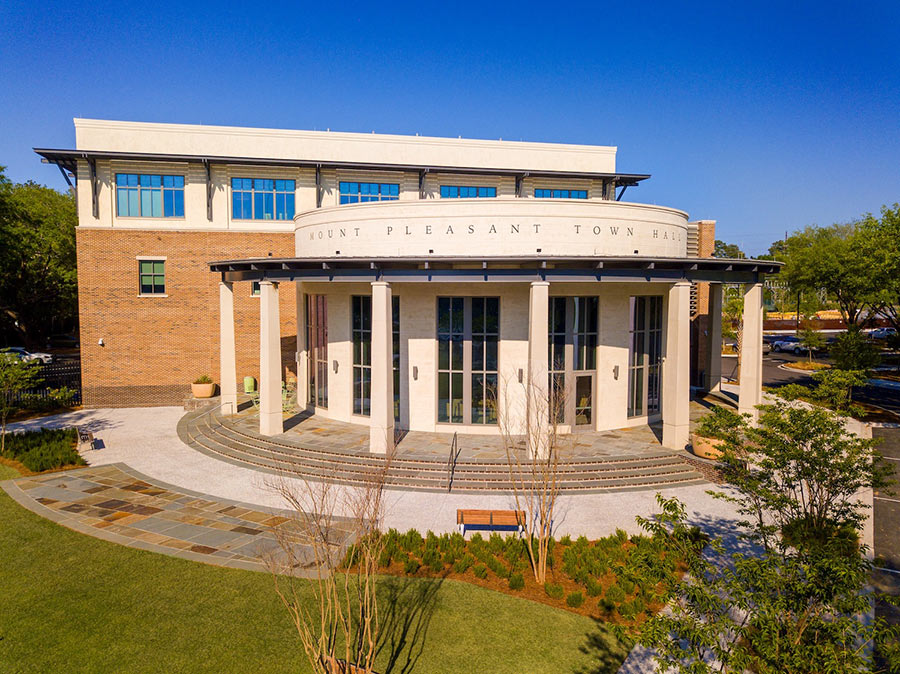 As we begin the new year, it seems appropriate to check in on the direction our town is heading — and who will be steering it. The municipal elections two months ago ushered in two new Council members, along with the reelection of two incumbents and the town's mayor. All the candidates are chosen at large and do not run on a party affiliation.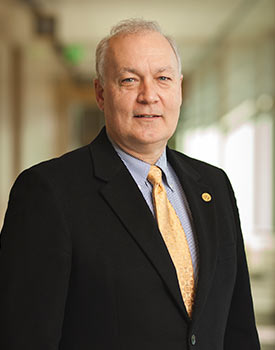 Incumbent Will Haynie now begins his second term as mayor. During the November election, Haynie reminded residents that the town had four mayors over 10 years and asserted that Mount Pleasant was in need of the consistency that his second term would bring. When he won reelection, he said, "I can confidently say that the things I said I was going to do in my first term, I did."
When his first term began four years ago, he stated rampant urban development was "the only issue" and is now proud of the successes the Town Council has achieved in tamping it down with temporary measures, such as limiting building permits and a moratorium on construction of apartment complexes.
But over the past two years, he has also overseen an unprecedented public health issue and felt the safety measures he instituted were reasonable and dictated by science rather than by partisan politics. In fact, he has indicated that many of the town's day-to-day needs should not be determined along partisan lines, stating, "With COVID-19, we must take politics out."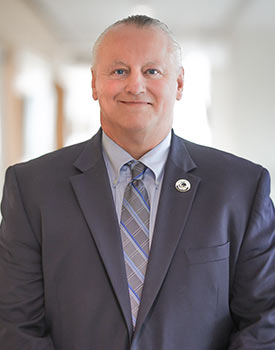 Affordable housing and traffic congestion are only two immediate problems that require solutions through a team effort, and Haynie's role is to facilitate that. He said he learned to be a leader decades ago as a Citadel cadet regimental commander, later exemplifying those skills when he served as executive director at the Lowcountry Land Trust and decades more as a nonprofit executive.
Carl Ritchie may be new to the Council, but he's no stranger around town. As Mount Pleasant's police chief for the last eight years and a first responder for 32 years, he acknowledged "serving the town has been the honor of a lifetime."
When he retired, people told him they'd like to see his leadership continue. So, he thought, "What's missing today in government is compromise. I did that in law enforcement, and it's still left in me. I can bring that."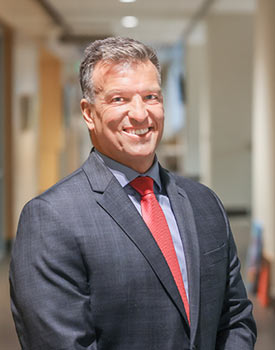 As a long-time resident, the biggest change Ritchie has seen in the town is affordable housing. He has witnessed it first-hand with his adult daughter, a young professional, who "wants to live here but can't afford to."
"We've got to get the stigma off of the term 'affordable' housing. It's not simply low-income housing but rather, attainable housing," he noted.
When it comes to promoting small business, Ritchie explained, "We have to look at lower impact fees; are we pricing businesses out? And we must streamline the process of getting their permits and approval so they can get up and running quickly. We also need to see if they fit into the footprint, not just aesthetically, but how they will give back to the community with jobs and services."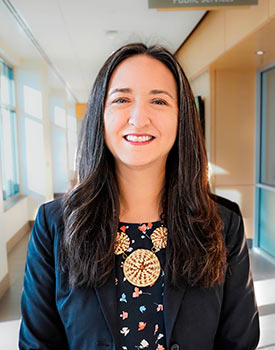 During his tenure as top cop, Mount Pleasant was recognized as one of the safest towns in the country. "People don't feel unsafe or worried about a cop harassing them on the street here. Public safety is important, but so is mental health. How can we be a part of it?"
Ritchie serves on the Council's Public Services Committee, the Police, Legal and Judicial Committee, the Transportation Committee and chairs the Fire Committee.
The other rookie on Council is businessman John Iacofono. He serves on the Economic Development Committee, where he believes his professional experience will benefit not only small businesses but their employees. He cites his success in growing his catering business — with only one chef and $90 capital — to one that's nationally known with 85 employees.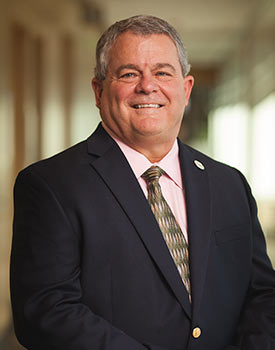 Encouraging small business isn't his sole focus. Cultural arts and senior citizens are also in his vision. Iacofano chairs the Education Committee and the Accommodations Tax Advisory Board. As the father of three, he believes that more parks and the programs they provide will offer needed opportunities for families, adding, "We need to create amenities around neighborhoods to lessen traffic."
His vision includes rehabbing existing properties when possible: "Let's work with what we have rather than tear up land and trees. But what can we do to create a downtown area where we can park and walk? Where is our downtown?" Iacofano is not averse to looking at successes in other communities for ideas. "It's not our job to be the smartest in the room, but it is our job to get the smartest people into the room," he said.
Iacofano has lived in Mount Pleasant for 20 years. "We are at a turning point, and we have to get ahead of it. We can't just be reactive. We can't one day allow something, then not allow it, and so on – we have to be proactive and look 25 years down the road and backfill it the right way. We must have steady change, rather than constantly changing."
A returning member of Council is former attorney Guang Ming Whitley, first elected four years ago. One of her most prominent initiatives thus far has been the creation of the Settlement Communities Task Force. With the massive development of the town, many traditional Black communities have been marginalized or faced complete eradication. Whitley told the Charleston City Paper, "How these communities are preserved will have a huge impact on the citizens of Mount Pleasant. Their historic nature justifies protection."
Whitley chairs the Council's Planning Committee, and her concern for over-development in Mount Pleasant has led her to support the town's Comprehensive Plan in order to limit further development. This goes hand-in-hand with her interest in environmental issues and interest in preserving green space. She hopes that obtaining grants can help provide additional protection for tidal marshes.
Another of Whitley's successes during her previous term was the Art on the Half Shell project, a display of art at various public spots around town and the establishment of a fund for the creation of an arts center aided by private donations. She also sponsored the creation of the town's Youth Council. Whitley's fervor in encouraging young people is evidenced in her 20-year involvement with the American Legion's Girls State Program and Lattice Climbers, a program she co-founded two years ago to help young people learn skills to transition to adult life. She currently serves on the Town Council's Education Committee, Human Resources Committee and Police, Legal and Judicial Committee.
The name Gary Santos has been a recognizable one on Council for 21 years. With his recent reelection, the life-long Mount Pleasant resident proudly asserts that the town enjoys a number of accolades, including great schools and recreation departments, as well as twice being named an All America City. But he said the town can't rest on its laurels. His hopes for the future include new money for the town, obtained not by increasing its current low property taxes but through the rentals of its superb athletic fields for hosting large soccer and lacrosse events. His desire is that some of these new funds will be allocated in partnership with Roper Hospital to build an additional senior center, to be located in the rapidly expanding northern reaches of the town.
Santos has been recognized for his support in developing youth recreational opportunities in Mount Pleasant, receiving a number of awards. He serves on the Council's Health, Recreation and Events Committee, the Public Services Committee and the Finance Committee, and he chairs the Bids and Purchases Committee.
During his long tenure, Santos was instrumental in acquiring the property for Mount Pleasant Memorial Waterfront Park, as well as obtaining $5.2 million in funds for Phase Three of the park. Another of his accomplishments on Council is the acquisition of 100 acres of land along Hobcaw Creek for the town's Open Space Foundation. Santos has also been involved in developing projects to stem flooding problems on Coleman Boulevard and in the Old Village, as well as in the Snee Farm Watershed.
Now that the new Town Council is up and running, let's wish them much success in helping Mount Pleasant remain a great place to live and work.
By Mary Coy