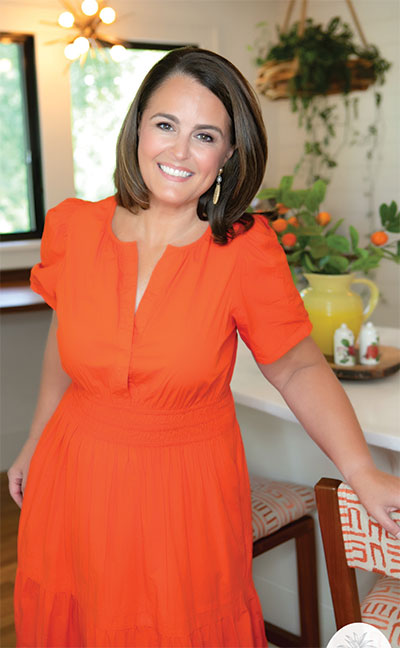 Given Mount Pleasant's population growth over the last decade, it's fairly common upon meeting new people to ask, "Where are you from?" or "What brought you to Mount Pleasant?" So, it was a rare treat to talk with Mount Pleasant native Robyn Jones Hall about growing up on this side of the bridge. This Lowcountry girl loves the land on which she was raised and remembers an idyllic childhood.
Back then, as she put it, "it was more what you think of growing up in a small town where everyone knows everyone." She recalls crabbing and fishing and taking advantage of a lot of outdoor time throughout her childhood.
After graduating from Wando High School, Hall left to attend the University of Georgia, where she met her husband, Jason. Hall always knew that Mount Pleasant was her home, and it wasn't difficult for her to convince her husband to move to the area to put down roots and start their family.
Having spent time in both the banking and insurance industries, as well as time as a stay-at-home mother to her two daughters, Hall eventually decided to pursue her dream of selling real estate in the area she knows so well. She's been with Carolina One for eight years and loves her profession. Her guiding philosophy and vision for her business is for her "friends to become her clients and her clients to become her friends."
Mount Pleasant — especially North Mount Pleasant in the 29466 area code — has experienced tremendous growth in recent years. Hall credits the healthy job market, superb schools, addition of popular stores and new restaurants for the housing and population boom. Though the gap is narrowing, she noted that you can still get a little more house for your money in locations like Carolina Park and Park West, while still living in close proximity to the beach.
Hall and her family love to take advantage of the scenic beauty and outdoor activities Mount Pleasant has to offer. She and her husband enjoy visiting Shem Creek and Pitt Street Bridge. They also love kayaking or paddling from one of the many neighborhood docks in the area.
"To truly enjoy Mount Pleasant the way it should be enjoyed," she said, "you need to be outside. I've always felt fortunate to live here, even when I was a child."
She says she's extremely lucky to be able to live and enjoy, daily, a place where so many people come to vacation. She affectionately refers to it as the "flip-flop lifestyle."
Hall attributes the lifestyle as the number-one reason for why people are drawn to and stay in Mount Pleasant. She's seen clients who moved from bigger cities and "watched their blood pressure drop" after being here a few months.
"That's honestly my favorite part of the job," she said. "When people move here and their level of happiness increases and their stress goes down, it's very gratifying."
By Sherry Whiting