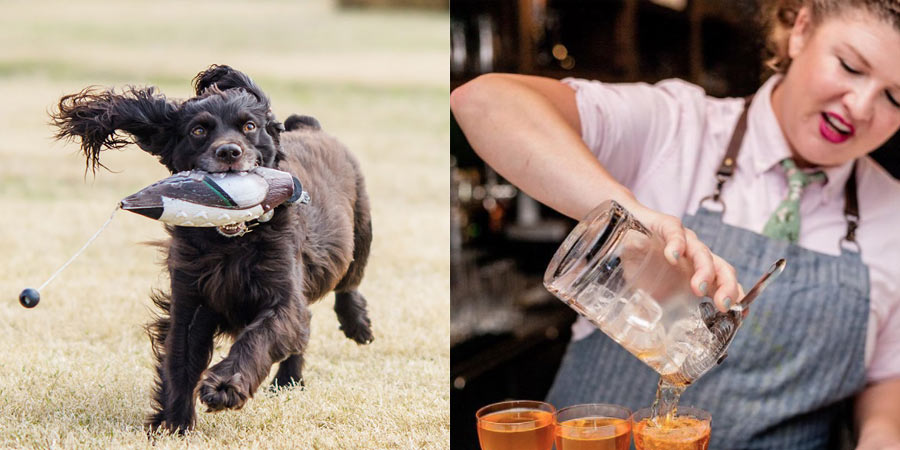 Two of Charleston's most popular annual events, the Southeastern Wildlife Exposition (SEWE) and the Charleston Wine + Food festival (CHSWF), are back after a year hiatus.
Mount Pleasant Magazine spoke with SEWE's Executive Director John Powell and Charleston Wine + Food Marketing and Communications Director Alyssa Smith about the return to in-person gatherings and what to expect from each event in 2022.
The 40th Annual SEWE returns on Feb. 18. Established in 1983, the event has always been held on the weekend preceding President's Day. Powell said they have always viewed it as the official kick off to the Charleston tourism season. This year, SEWE will be spread throughout five different Charleston venues, with the focal point at the Charleston Place Hotel.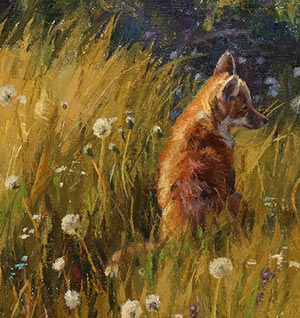 Similar to many organizers hosting events and festivals, SEWE's made the decision to cancel last year's expo. It was an unprecedented move, marking the first time in SEWE history that the event wasn't held in person.
"Like most others, we were trying to figure out what we could do and what we couldn't do," recalled Powell. Following discussions and deliberation, SEWE's coordinators created a plan for an amended show that offered as many virtual events as possible and promoted artists through their website to help facilitate sales. "We just weren't ready as a society to gather in mass," reflected Powell.
With more individuals getting fully vaccinated and receiving boosters, that script has flipped, and people are feeling comfortable attending gatherings again. "It's been great to see large events held safely," remarked Powell, noting the return of the Cooper River Bridge Run last September.
He has seen people energized about SEWE ticket sales for the 2022 expo. The event generally draws visitors from all over the Southeast.
CELEBRATING WILDLIFE ART AND CONSERVATION
SEWE is a wildlife art-based event featuring talented artists from around the country, exhibiting paintings, sculpture and carvings. As SEWE has grown, its conservation mission has evolved as well, explained Powell, inspiring attendees through its art and demonstrations.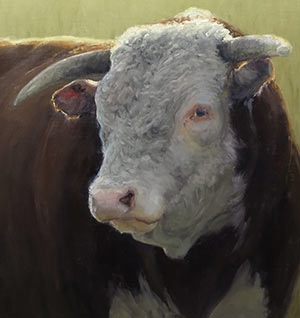 The expo includes canine demos, live musical performances — including seated performances at the Charleston Gaillard Center — cooking demonstrations and more, in addition to a fine art gallery displayed at Charleston Place Hotel. "There's something for everyone at SEWE," noted Powell.
He added that one of the most thrilling aspects is that attendees can expect a normal SEWE in 2022, with the typical in-person gatherings. "I think there's so much excitement about being back together."
This is especially important for SEWE because the artists are accessible on site to engage with guests. "One of the things that's special about SEWE is that the artists are present throughout the event," said Powell. "It creates a personal interaction."
The featured artist for 2022 is painter Julia Rogers from Maryland. There will also be an encore presentation of work from 2021's featured artist Mark Kelvin Horton, a Charleston-based painter. SEWE's guest artist for this year's event is Kathleen Dunphy of California.
Although SEWE has evolved and expanded over the years to include the canine demos and cooking demonstrations, the focus remains on wildlife art and showcasing wildlife artists. "SEWE's core is and always will be wildlife art," concluded Powell.
CHARLESTON WINE + FOOD FESTIVAL BACK FIRST WEEKEND OF MARCH
Gourmands rejoice! The 2022 Charleston Wine + Food festival (CHSWF) returns March 2-6 for the 16th installment of this celebration held annually during the first full weekend of March.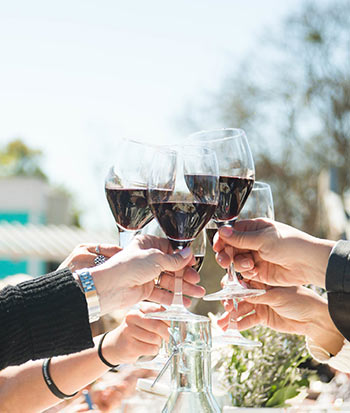 Ticketed events are located in different venues throughout the greater Charleston area, including several East of the Cooper, such as the Hip Hops Day Party and Pinot Envy! — both events held at the Lawn at Embassy Suites — and A Day on Dewees. East Cooper restaurants hosting festival events include Coda Del Pesce, The Longboard, Malika Pakistani Chai Canteen, Post House Inn and Grace & Grit.
Founded by a group of community leaders in 2005, CHSWF is a 501(c)3 nonprofit that launched its eponymous festival in 2006. The purpose was to create an event to "elevate Charleston's culinary brand" and bring "national and international attention to our city through a multi-day festival," said CHSWF Marketing and Communications Director Alyssa Smith.
CHSWF is the biggest event they produce, and when the pandemic cancelled the festival in 2021, it was the first-ever occurrence, as it had been with SEWE.
"It felt really weird," recollected Smith. "It was off to not have this event. It's become a ritual and tradition for so many dedicated festival-goers."
TELLING STORIES THROUGH FOOD
As Smith explained, CHSWF is primarily about storytelling, and it's the stories and the meaning behind them that make this food scene so exceptional. There are events dedicated to the rich history of Charleston cuisine, and 2022's version will also host an Asian street market event called "Street Eats" to showcase the growing influence of Asian cooking in our culinary milieu.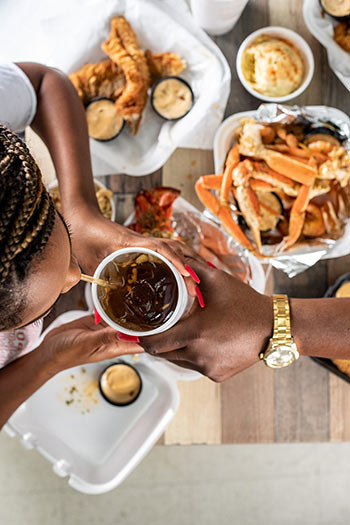 CHSWF organizers are eager to resume this year and promote our city. "We celebrate and highlight the unique culinary community we have," commented Smith, a Charleston native. "We're just extremely grateful and thankful to have the opportunity to put this festival on for our community."
Charleston has built a reputation as a vibrant culinary scene and a food destination, and Smith maintained that the festival has "catapulted the brand of Charleston to an international stage." But COVID-19 hit the service industry especially hard, causing many restaurants to close, and the sector is still in recovery mode.
As a nonprofit group, CHSWF assists with festival expenses by paying a per-head stipend for each ticketed guest to all local restaurants serving as host venues. They also underwrite the costs of travel and accommodation for the chef talent appearing at festival events. Additionally, CHSWF increased stipend amounts this year in response to increased costs associated with supply chain issues, noted Smith.
Appropriately enough, the theme of this year's CHSWF festival is "togetherness."
"We've experienced a lot of disconnect in our culture over the past year," reflected Smith, referencing the social distancing, quarantining and isolation of COVID-19.
"Any chef will tell you they make food in order for people to experience and connect with it. Food's meant to be shared with others. It's a way to break down barriers. I think togetherness is fitting for a year of coming back together and reconnecting."
By Colin McCandless