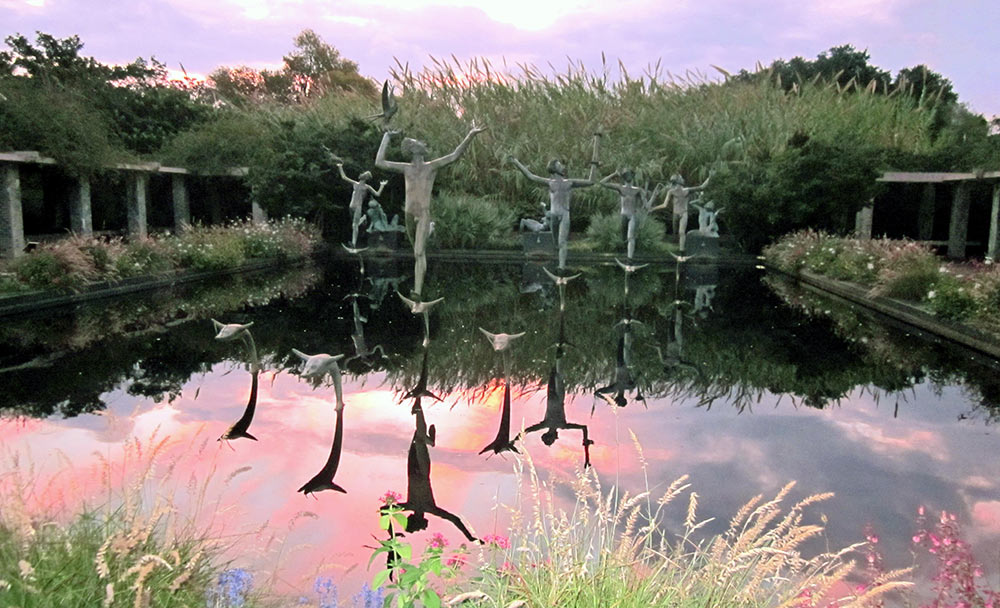 There's a place tucked into the thickets of Murrells Inlet — north of the bustle in Mount Pleasant and south of the Grand Strand's endless party — where history, nature and art thrive together. It is a conservatory, an enormous 9,127 acres boasting a collection of figurative sculpture, a 250-acre botanical garden and a zoo full of animals indigenous to the area. It is a place for preservation and peace, where the native flora and wildlife of South Carolina reign proudly.
With a calendar full of exciting events and a second-to-none setting, it's also the perfect place to get away for the day. This is a slice of our coastline that is tucked away from the ado, a sanctuary for all living things. It's a place to become like one of the statues peeping out from behind a blooming magnolia tree or like a doe just passing through the brush—an ethereal hideaway.
Brookgreen Gardens is beautiful on any day, but some of the coming summer events offer prime times to visit the grounds. Summer Light: Art by Night is an amazing display of light-art installations and music that takes place after hours. On Wednesday and Saturday nights only, May 11 through August 13, the botanical gardens are set aglow to create a unique aesthetic for guests to enjoy. A host of different bands plays at each event, while many options for food and beverages will be available. This is an art show unlike any other in the Lowcountry and a chance to experience technology and nature in a brand-new way.
Another event to check out is the Brookgreen Gardens Art Festival, June 4-5. Both national and regional artists and craftsmen will exhibit their talents during the weekend showcase. Patrons can browse through collections of paintings, sculpture, fabric art, pottery, glassware and more during the two-day event. This is a great place to add to your own collection or get an off-season start on holiday shopping for the most unique and meaningful gifts.
These events only add to the wonder of Brookgreen Gardens. If you aren't able to make some of the mentioned dates, there's still a ton to experience. With the arboretum, three art galleries, research facility and Keepsakes gift shop at your disposal, there is always something to explore at the gardens. These attractions, decorated by the works of over 425 artists and Mother Nature herself, promise an excursion filled with the wander and respite we all need just a little more of in our hurried lives.
By Lorna Hollifield