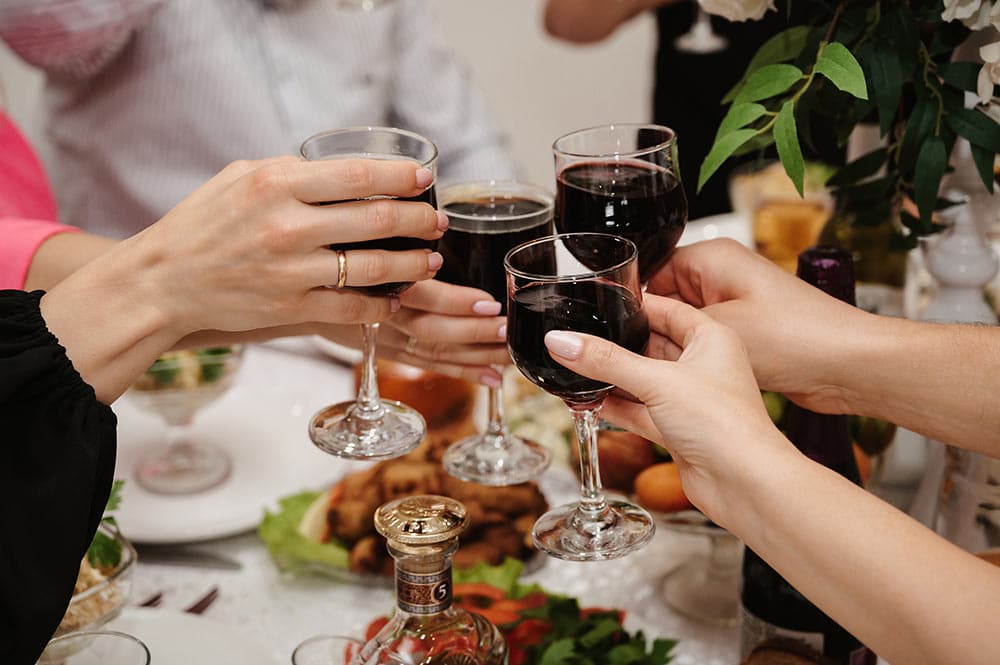 As the end of the year approaches, we often have the opportunity to reflect on accomplishments or celebrate new beginnings. It can also just .feel like the right time to open up a bottle of something special to share with loved ones. This season I hope you have an amazing celebration, and if you are looking for that special bottle, peek at my top bubble, top white and top red wines for special occasions. These are not your everyday drinking wines, and that's exactly what you want in a celebratory wine, a wine that permanently imprints the moment in your sensory memory.
Bubbles: 2006 Roederer Cristal Champagne is the tete de cuvee or "crown jewel" of the Louis Roederer House, and once you try it, you'll quickly see why it's the choice for celebs and sommeliers. A blend of pinot noir and chardonnay made from the ripest grapes in Champagne, the style is both elegant and plush with notes of ripe mango, pineapple and citrus fruits. Yet, it is refined with a minerality of flint and limestone that encourages it to finish clean on the palate. Cristal pairs with just about anything, but my suggestion is to enjoy it with some creamy goat cheese on a baked cracker.
White Wine: 2020 Vincent Dauvissat Chablis "La Forest" Premier Cru is a unicorn, a whisper in the wind, an always moving butterfly, that is well worth the effort if you can catch it. Vincent Dauvissat's sensational Chablis 1er Cru La Forest unfurls in your glass with striking aromas of yellow apple, orange citrus zest spray, ocean breeze fresh minerality and freshly- baked brioche. It's hard to use succinct language to describe this ever-dimensional palate sensation, but if I were to try, I'd lean toward racy, compact, and acidic yet supple, soft and caressing.  If you can get your hands on some fresh cold-water oysters or a zesty seafood ceviche to pair with this treat, you may never look at chardonnay the same way again!
Red Wine: 2018 Shafer Hillside Select Cabernet Sauvignon is 40 years in the making, and its 100-point rating is well deserving of a rare perfect score. This Stags Leap district 100% cabernet sauvignon is as good as any wine in the world. While it's not your everyday wine purchase, it's also not out of reach for many wine aficionados. Typical red and black fruits line the glass with ripe crème de casis, blackberry and preserved cherry, while secondary notes from wintergreen forest floor, fresh cocoa, thin pencil shavings and sweet herbs take the experience to another level. The palate is about as precisely balanced as you will ever find in a Napa cab. Fine tannins coat the mouth in a moderately-bodied approach, leading to a "never want it to end" long finish. I'd drink this on a cool night with a warm fire, but if food is your thing, find yourself a cowboy, bone-in, dry-aged, certified black angus cut of meat. Enjoy!
By Savi Somm