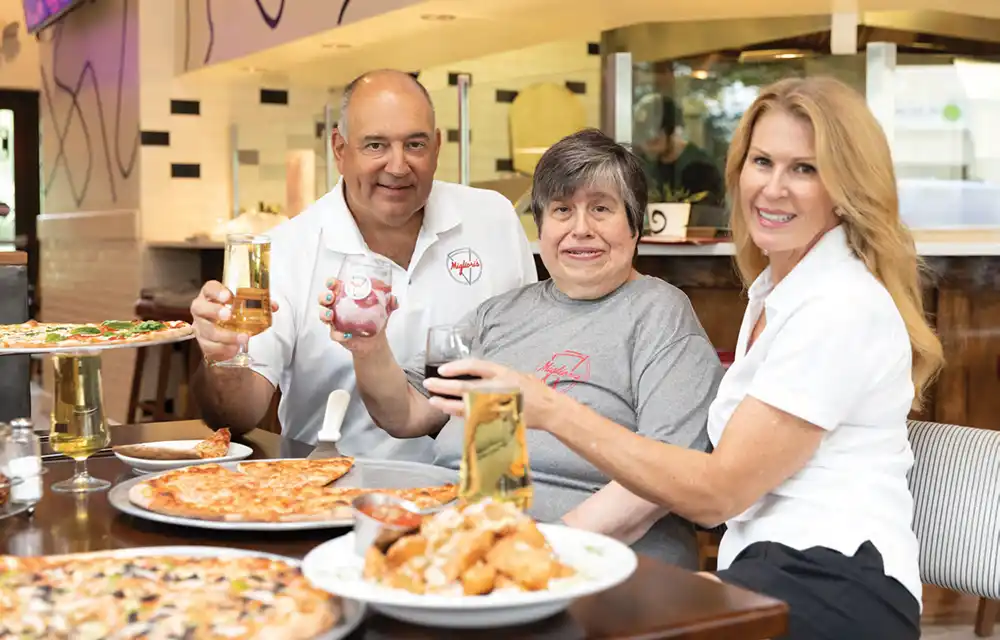 The Town of Mount Pleasant was recently named one of twenty 2023 All-America City Award finalists. Only 10 cities in the U.S. will earn the honor of calling themselves 2023 All-America cities. Mount Pleasant stands a good chance of being selected among the winners of the highly coveted award presented by the National Civic League, a non-profit organization with 125 years of experience promoting, supporting and celebrating civic engagement. This is a huge achievement that not only speaks to the government of the town, but of its people.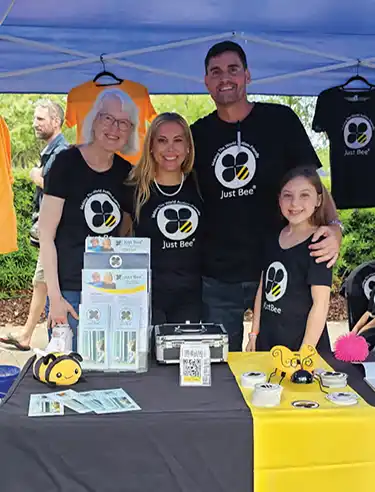 Mount Pleasant has won the award twice before, in 2010 and 2018, and continues to make community-building and inclusion a priority to keep them in the running. The 2023 award specifically aims to recognize cities that have prioritized engaging young people in the policies that shape their lives, eliminating barriers to their participation in their communities and establishing programs that improve their qualities of life.
"Being an All-America City finalist is an opportunity for our community to come together and celebrate our strength, diversity and unique identity," said Mount Pleasant mayor Will Haynie. "It's an opportunity to showcase our town and the community's work in bringing awareness to the often underrepresented part of our community, giving recognition both locally and nationally to organizations that are making a difference. Our town has so much to be proud of, and being able to share our story will hopefully inspire others to promote inclusivity across the nation," he stated.
The 2023 All-America City Award strives to create a mutually beneficial relationship between youth and their local communities. In addition to enjoying a greater sense of pride and collaboration in their city, award finalists and winners often experience a boost to their economy and increases in tourism and grants. Recognized cities also attract and retain residents that want to live in a healthy, inclusive and accommodating community.
Building a sense of community in which children and young adults feel safe, welcome and included is the ultimate goal. Many Mount Pleasant organizations and businesses are already committed to improving the lives of community members with special abilities. They share the town's vision of a community where all individuals are supported and encouraged to make a difference.
Layla Luna, Founder of Just Bee, and mother to a child with autism spectrum disorder, worries that children and adults with special abilities are isolated because the world is often not a safe and friendly place for them. She founded Just Bee to connect supportive businesses with families hesitant or unsure of how to engage with their local community for fear that their disabled members will experience discrimination.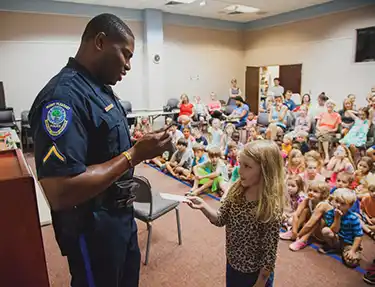 Luna established Just Bee after an incident she and her family experienced at a restaurant when her son Rio had a sensory overload meltdown. Sensory meltdowns are common in individuals with autism spectrum disorder, also known as ASD. Sensory meltdowns happen when a person with autism is overwhelmed by their environment or situation and cannot control their behavior. The loss of control is often expressed through yelling, crying, kicking and other external signs of distress. The person is not purposely misbehaving or drawing attention to themselves. They are simply unable to regulate their emotions and behavior due to their condition.
Today, Luna says that despite growing awareness, she and her family spend most of their time at home. Her son cannot go to crowded places, cannot tolerate bright lights and loud sounds and is oftentimes mistaken for a spoiled or bratty child. Luna cites that autism spectrum disorder does not have physical traits that allow the public to recognize a child or adult with autism, therefore, the general public isn't able to distinguish when a behavior is the result of the disorder or otherwise.
Autism is a neurological developmental disability. According to the CDC, as of 2023, 1 in 36 or 2.8% of 8-year-old children have been identified as having autism spectrum disorder. The numbers are up from the previous 2018 estimate that found a prevalence of 1 in 44 or 2.3%. Luna expects the numbers to continue to rise.
Autism diagnoses, explained Luna, do not only affect the individual but the entire family. The fear of sensory meltdowns keeps many families from engaging in local communities. They cannot go to the movies, eat at restaurants or attend farmer's markets and events. They sit out for fear that their loved one will be ridiculed — or worse — threatened or even arrested for displaying behaviors they cannot control.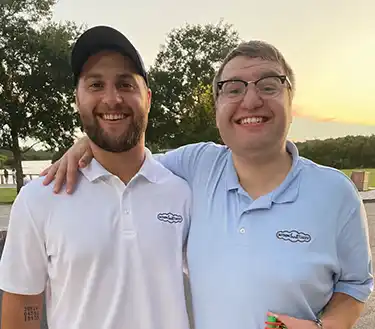 Just Bee has partnered with the Town of Mount Pleasant to build autism awareness locally. The organization recently designated Mount Pleasant as the Lowcountry's first "certified" autism friendly town in recognition of Mount Pleasant's commitment to educating citizens on the signs, symptoms and best practices for individuals living with autism spectrum disorder.
Starting with the Mount Pleasant Police Department and in collaboration with the Mount Pleasant Chamber of Commerce and Office of Business and Tourism, the goal of the partnership with Just Bee is to build a city that proactively recognizes the behaviors of individuals with autism, engages the autism community by meeting their needs and is supportive of families navigating the difficulties of their child's development.
Just Bee offers a specialized course for police officers that empowers them to recognize signs of a meltdown and develop management tools. Many individuals with autism spectrum disorder, explained Luna, are non-verbal, which makes encounters with the police frightening for all involved. Because they cannot express themselves, especially in the throes of panic or stress, police officers are taught best practices for communicating with people with autism, including those that are or become non-verbal during an emergency.
Just Bee also offers an online autism sensitivity training course featuring a curriculum developed by Dr. Diane Cullinane, a leading developmental pediatrician. The half-hour interactive online workshop guides business owners and their teams through ways in which they can better serve their customers, guests and clients with autism. Luna assures businesses interested in her course that receiving Just Bee's designation as an autism-friendly business is an excellent way to tap into a client base that has, until now, been overlooked.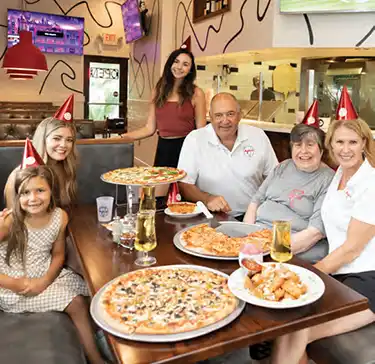 One of Luna's goals is to develop an app that allows families to find autism-friendly businesses and service providers in the area. These businesses would pledge to offer sensory-friendly hours of operation, can partner with Just Bee on autism-friendly events and can even receive guidance on hiring members of the neurodivergent community. Luna and Mayor Haynie worked together to designate April as Autism Awareness Month. Mayor Haynie encouraged residents to become aware of autism indicators, seek early intervention and support those living on the spectrum.
Luna and other families touched by cognitive and developmental disabilities share a fear that children and young adults with special abilities will be unemployed, underemployed, wardens of the state or homeless as adults and seniors because they may not be able to support themselves when they outlive their caregivers. "Why can't our children have the same dreams as everyone else?" Luna asked, explaining that her child can do anything other children can do when his needs are met, and he receives the support he deserves.
Nick Giecek, general manager of Nothing Bundt Cakes in Mount Pleasant, is no stranger to families' concerns when their disabled loved ones age out of education and other programs. Giecek's twin brother Drew has developmental delays. Once he aged out of school, Drew's family wanted to ensure he was still living life to the fullest. While he cannot be entirely independent, the thought that Drew would have to live without a creative outlet, professional goal and continued personal growth was frightening and overwhelming, explained Giecek.
Their family took over ownership of Nothing Bundt Cakes in November 2020. Giecek pivoted from a career in therapeutic recreation and adaptive sports to managing the business and working with his brother. Giecek said Drew is putting in good work. "He contributes and is a productive member of the team just like everybody else," he added. Drew didn't start speaking until he was five years old; the family now jokes that he's making up for lost time when engaging with customers and colleagues.
Drew's duties include making boxes, assisting at offsite events, copiloting deliveries and taste-testing. During his employment at Nothing Bundt Cakes, Drew has developed social skills and manners, has a better understanding of personal space, is improving his communication skills and is more confident. On days that he doesn't work, Giecek notices that Drew is more wound-up; he misses the team and being a part of something.
Nothing Bundt Cakes isn't the only company in the business of embracing unique needs. When Don and Joanne Migliori decided to fulfill a long-standing family dream of opening an Italian restaurant, they knew that Don's adult sister Jill Marie was going to be a central piece of the (pizza) pie. Jill Marie, who has special abilities, and her team consisting of other special members of our community, are a key ingredient to the success of Mig's Pizzeria.
"The heart of our restaurant and our why is Jill Marie," said Owner Joanne Migliori. "Each week thousands of custom pizza boxes, 'made by special hands,' are folded with love by Jill Marie and her team. We pride ourselves in employing those with special abilities. This special team spreads joy with the never-ending smiles they provide to each person that walks through the doors at Migs."
In addition to employing several community members with special needs, the Migliori family created the "Miracle Mondays" initiative, which provides financial support to organizations that are helping improve the lives of others. Thanks to the Mount Pleasant community's generous support of Miracle Mondays, Mig's Pizzeria has donated thousands to the Special Olympics, Juvenile Diabetes Research Foundation and Dee Norton Child Advocacy Center.
Whether it be by celebrating businesses that engage workers with special abilities or promoting inclusivity and awareness through workshops like those offered by Just Bee, the Town of Mount Pleasant continues to build a community in which everyone can not only live but thrive. "If we are selected to bring home another All- America City award," said Mayor Haynie, "we won't just be bringing home an award, we will be bringing home affirmation to so many members of our community that their voice and their needs matter. Regardless of whether we bring home the award or not, our community will continue to build a future of diversity, equity and inclusion for generations to come."
By Isabel Alvarez Arata