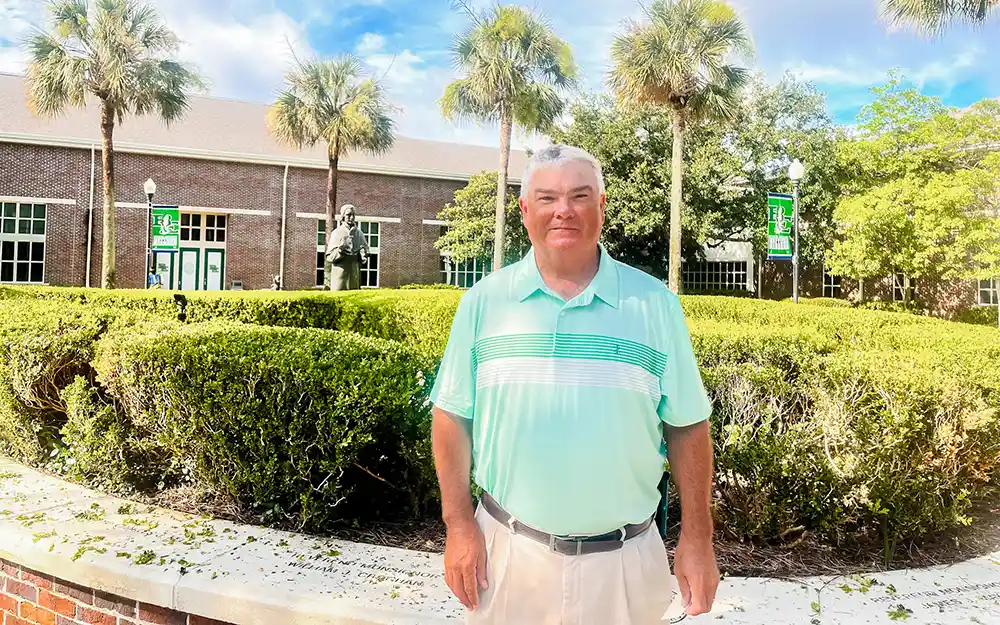 Bishop England has put its faith in a new athletic director after decades of success on and off the field. This school year marks a new era of leadership for the Battling Bishops, but their expectations remain as high as ever.
After 50 years of propelling Bishop England sports to the prestigious heights where they are today, athletic director and legendary girls' basketball coach Paul Runey has decided it's time to pass the torch administratively. The state's third most winningest coach of all time has nothing left to prove entering his 50th season, but the same can't be said for his successor, who's well aware that he has prodigious shoes to fill.
In steps Bill Warren. He's not a Bishop England alum, he's not Catholic and he's never taught at a private school before. But his experience speaks volumes, and his character says even more.
Warren arrives at Bishop England after nearly 30 years of teaching in the Rock Hill School District. The Upstate has lost a devout educator, but the Lowcountry has gained a seasoned veteran who knows how to lead and is no stranger to wearing many hats.
The University of South Carolina graduate's teaching career began in 1990 as an athletic trainer at Greenwood High School. The next 30 years he would go on to become the athletic director of Northwestern High School and Rock Hill High School. Warren currently serves as president of the South Carolina Athletic Administrators Association.
Warren's plans in education changed over the course of this summer while he was on a Caribbean cruise to Saint Martin. He received a phone call from Bishop England's principal Patrick Finneran that he had got the AD job. His wife said he's been glowing ever since.
Warren will serve as co-athletic director with Runey for the 2023-24 school year. The following year he will call the shots and operate independently with his own playbook.
"There's not much to change, this is a machine," Warren said. "It's just a golden opportunity for me."
For Warren, no one sport is more important than another. Although he too has a passion for coaching girls basketball, he knows that Runey has the dynastic program well under control.
Warren's philosophy is that athletics provides a stepping stone for kids who want to go and do something else with their lives. For him it's all about developing lifelong skills of leadership, handling adversity, working together with a team, goal setting, time management, multitasking and work ethic.
"The excellence in this school both academically and athletically is second to none in this state," Warren said.
The best place to find Warren will be in the stands at every sporting event. He may be the new man on campus, but he's already Bishop England's biggest fan.
By Zach Giroux