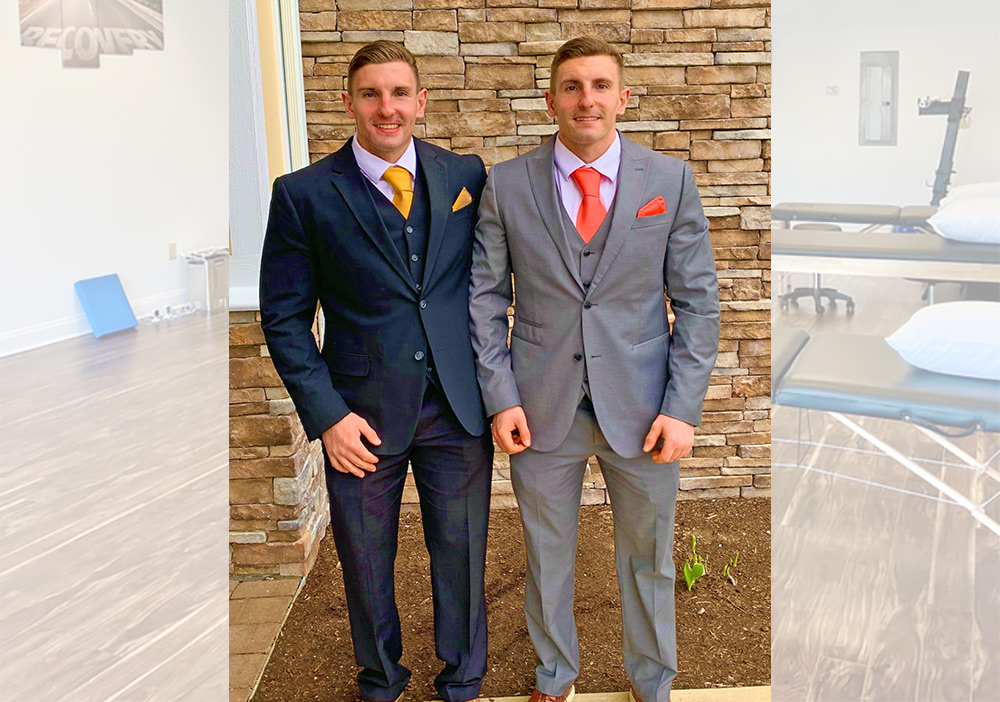 Great things come in pairs. This holds true for the physical therapists at Coastal Carolina Physical Therapy. Originally from Maine, twin brothers Dr. Alexander Nadeau, PT, DPT, and Dr. Thomas Nadeau, PT, DPT, who attended physical therapy school together at Husson University, just opened their new practice in Mount Pleasant on Jan. 2.
Centered around family and community, they offer unmatched patient care along with specialty treatment. Their focus is on building lasting relationships and striving to create an individualized, responsive plan of care. They take a treatment to treatment session response approach with all patients to ensure speedy and consistent recovery.
From dry needling to LSVT BIG, the staff at Coastal Carolina Physical Therapy pride themselves on the range of offerings and different techniques that can be tailored to fit the needs of the patient. Additional services include exercise prescription, cupping, soft tissue massage and manual therapy techniques aimed at reducing recovery time and improving overall health. The practice is certified to assist with vertigo, temporomandibular jaw disorders (TMJ), surgery recovery, general orthopedics and more. Treatment for Parkinson's, stroke, Alzheimer's and other neurological conditions is also provided .
Dr. Alexander Nadeau recently spoke of a patient that came to their practice after visiting multiple other practices for neck pain and stiffness. After one session, they were able to improve her condition by 80%. She was amazed, noting that she had seen many other physical therapists with little to no results. Dr. Alexander Nadeau added that they were able to look at her specific condition and build a plan from there.
The session-to-session response framework allows for differentiated treatment depending on needs. This is not a one-size-fits-all practice and there is no standardized treatment plan offered. The practice's emphasis is on lifelong recovery and quality of life. Returning to leisurely activities as well as day-to-day tasks is important to the patients they serve. Reduced recovery time as well as the level of specialty services is what truly separates this practice from others,.
The clinicians are very hands-on and take the time to get to know each patient individually. They serve ages 8 and up and offer a wide range of open hours to accommodate all patients and their time frames — even as early as 6 a.m. and on Saturdays. Coastal Carolina Physical Therapy is available to assist needs in a personalized, innovative way that supports lifelong recovery and overall wellness. They look forward to building relationships with individuals and the community as they continue to grow in the greater Charleston area.
For more information, please visit CoastalCarolinaPhysicalTherapy.com, or call 843-284-8092.
By Cari Lawson