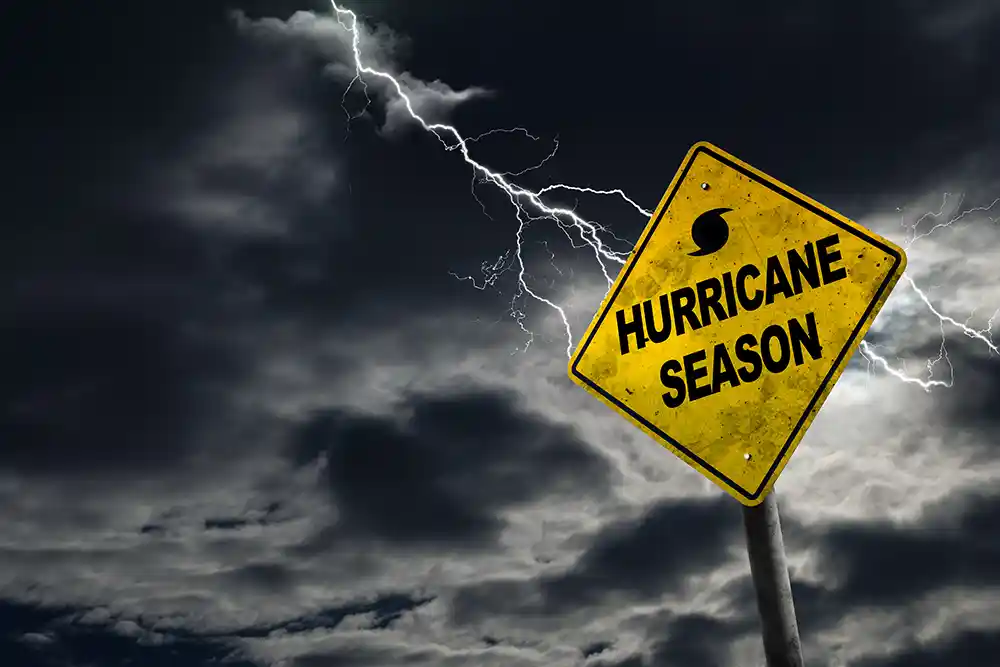 "The Charleston and Mount Pleasant areas are in a zone that averages 50-69 hurricane storms every hundred years," said John Cangialosi, senior hurricane specialist with the National Hurricane Center in Miami. "And since the Atlantic hurricane season runs from June 1 to Nov. 30, we encourage everyone to take steps now for any potential storms, especially if you have recently moved into the area and have never experienced a hurricane before."
For example, Cangialosi pointed out that longtime Florida residents, who are in the same hurricane zone as Mount Pleasant and the islands, understand the severity and are usually well-prepared. But significant migration often changes this fact, as people with less hurricane experience and knowledge "have moved deeper into the hurricane belt of the Carolinas, Georgia and Florida, in particular."
"Sadly, more people have died in the preparation and recovery stage than during the storm during the past several years," Cangialosi said. "Electrocutions, vehicle accidents, carbon monoxide poisoning and falls have been too common before and after these events."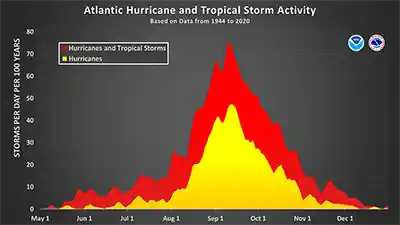 The U.S. Census Bureau estimates 44.4 million people currently live in the Atlantic coastline region. This area comprises 15 states, more than 160 counties, plus the nation's capital of Washington D.C.—making it the most populous of all the nation's coastline regions.
Cangialosi said that while some fatalities are inevitable, most needless deaths occur because "people either didn't prepare, or they ignored the warnings."
"Using your own common sense will also best serve all preparations," added Cangialosi, "especially if you find yourself in a spot you didn't plan for."
Such was the case with Ian Moore. A former student at the College of Charleston, Moore was a Charleston resident in autumn 2016 when Hurricane Matthew hit the Lowcountry.
Heavy rains from the storm flooded the home where he was staying. With his chance of evacuating unexpectedly compromised, Moore was forced to shelter in place, but wasn't sure where he would be safe.
Acting on advice from his dad Harold who lives in Greenville, Moore took refuge in a downtown Charleston parking garage, right next to his car which was parked on an upper level. Now well above the potential flooding zone, Moore camped out in a tent for three days until the storm cleared.
"Doing so made the experience more of a memory than an ordeal," Moore said. "And while I wouldn't want to be trapped in hurricane weather again, I was able to utilize a public place right in Charleston until the storm's flood waters subsided."
So far during the 21st century, South Carolina has been affected by 22 hurricanes. Whether you are experienced or inexperienced in handling hurricanes, Cangialosi emphasized that there is no such thing as being too ready.
"Even if you are already well prepared and knowledgeable, there may be additional things you could do or learn to be even more prepared," Cangialosi said. "You may not always have to evacuate or have the luxury of sheltering in place, but you always have to do your best to be safe."
The National Oceanic and Atmospheric Administration, headquartered in Washington, D.C., advises some simple hurricane safety guidelines, which can be found at noaa.gov/hurricane-prep.
Hurricane Preparedness Checklist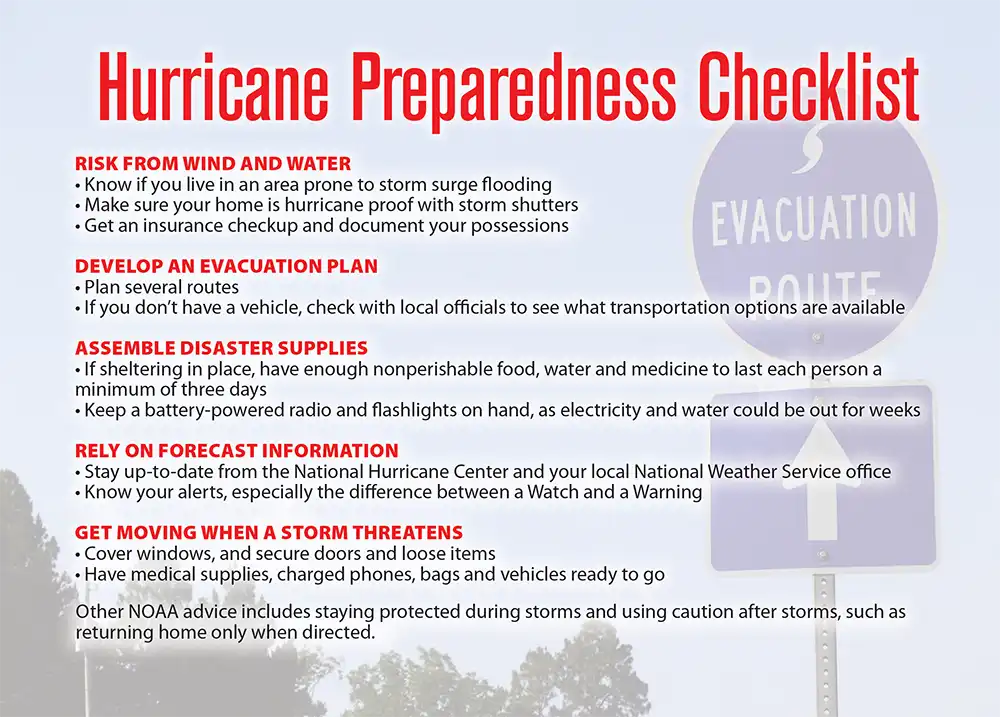 By L. C. Leach, III