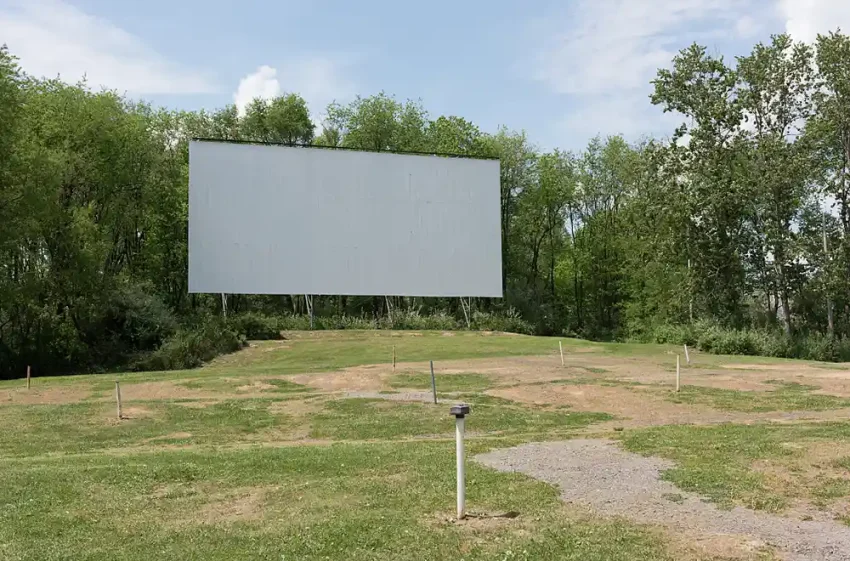 Who doesn't enjoy a good movie? Some folks prefer the convenience of streaming a flick at home, but to many there's nothing like the experience of seeing a movie on the big screen.
Talk to some longtime residents of Mount Pleasant and you may hear them reminiscing about catching a show at the long-gone drive-in movie theater the Sea Breeze, nicknamed the "Mosquito Drive-in" for obvious reasons. Some people even claim to own one of the 400 or so car speakers that were left behind when the operation was shuttered in the 1960s as Cooper Estates was developed nearby.
Located near the intersection of what is now Coleman Boulevard and Cottingham Drive, the Sea Breeze was a popular place in the 1950s. Believe it or not, though, the Sea Breeze wasn't the first movie theater in Mount Pleasant.
A decade earlier, when the family automobile was still a novelty for many folks and the Sunday afternoon drive to the country was a weekly tradition, an evening at the drive-in movies offered another exciting pastime. An article appearing in the Charleston Evening Post on May 30, 1946, heralded the opening of the Mount Pleasant Drive-in Theater.
Located on Coleman Boulevard near what was known then as "the Sullivan's Island Highway," the theater lay just beyond "the Georgetown Highway Junction" (which is today's Chuck Dawley Boulevard). The property was situated across from where the Goodwill store now stands in the Sea Island Shopping Center and extended to McCants Drive, encompassing an area of about 200 by 200 feet. The simple, wooded land was owned by Ruth Baker when J.B. Cottingham and W.B. Causey asked Baker for permission to clear it for the new enterprise.
The feature at the Mount Pleasant Drive-in Theater was shown twice nightly, excepting Sundays, with a 7:30 p.m. and 9:30 p.m. showtime. Four different movies ran each week. Admission was 40 cents per adult and 9 cents per child. One central loudspeaker provided audio for the sea of automobiles. Remember hearing stories about moviegoers stuffing passengers in the trunk of the car so they wouldn't have to pay to get in? Yes, that was really a thing!
In today's modern movie era, as you watch the latest flick in the air-conditioned comfort of an indoor theater or even at home with Netflix and central air, consider that some of the old-fashioned excitement of a drive-in movie might be gone. But at least there's no need to keep the insect repellent handy to enjoy the show!
By Mary Coy