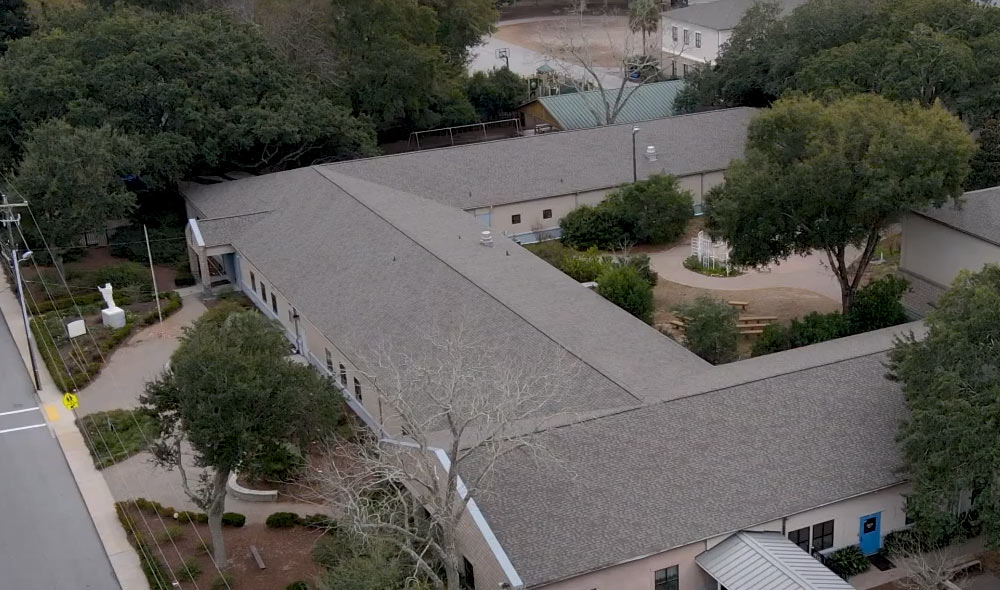 Certifications, accreditations and awards — Christ Our King-Stella Maris has earned numerous accolades. An exceptional school, COKSM uses the successful president/principal administration model that ensures a cohesive relationship between academics and operations. The elementary and middle school has thrived under the leadership of president John Byrnes and principal Susan Splendido. COKSM is perhaps proudest though of the secret spice not listed in their academic recipe for success: a deep impression of family.
Since the vision for a parish school was realized by Father John Lawrence McLaughlin, and the doors opened in 1950 to 54 students, Christ Our King-Stella Maris has been set apart. With a common bond usually reserved for families related by blood — and core values of faith, hope and love taken from Paul's First Letter to the Corinthians, the school flourished.
President Byrnes said, "First and foremost, Christ Our King-Stella Maris is a Catholic school. Through strong programs in academics, fine arts, stewardship and athletics, both faculty and students are challenged to fully explore their talents, to equip themselves with the necessary knowledge to interact with the complex world around them and to lead active faith-filled lives as true disciples of Christ."
With a curriculum serving pre-kindergarten through 8th grade, perhaps the Christ Our King-Stella Maris family is for your family. Your answer to education. Your answer to prayer.
For more information, please visit COKSM.org, or call 843-884-4721.
By Jack Lovingood