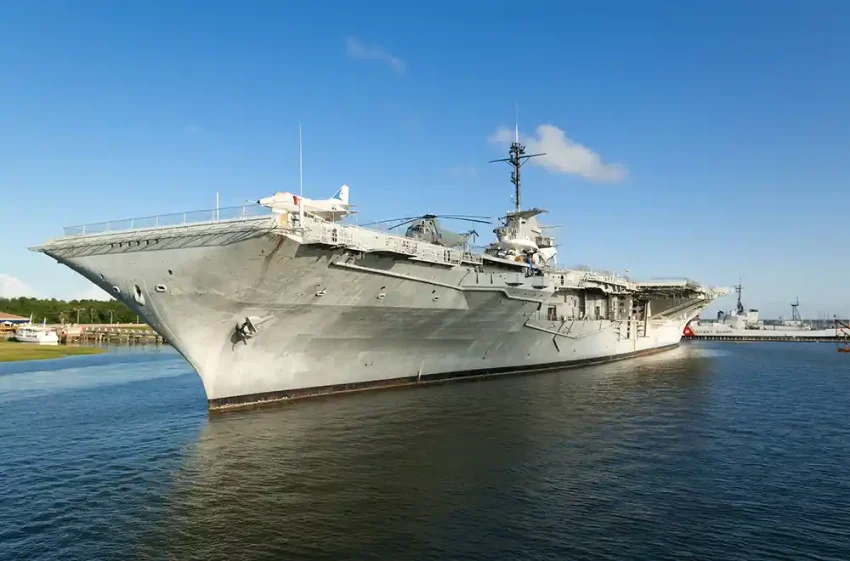 Mount Pleasant's local historical treasure, the Patriots Point Naval & Maritime Museum, has plenty to celebrate.
On April 15, the organization celebrated the 80th anniversary of the USS Yorktown's commissioning in Portsmouth, Virginia, in 1943 with its "The Fighting Lady Turns 80" event. The aircraft carrier was nicknamed "The Fighting Lady" by her crew during World War II.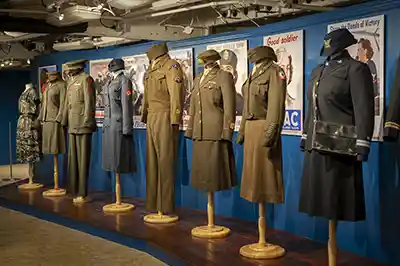 Staff, volunteers and curators at Patriot's Point have worked tirelessly to preserve both the ship and her stories over the decades. At the recent event, children and families enjoyed hands-on learning activities, guided tours, trivia, music, face painting and a ceremonious birthday cake. Guests also had the special opportunity to meet veterans who served aboard the Fighting Lady and to hear their stories.
A new, temporary exhibition launched at the celebration entitled "All Who Served: The Uniforms of World War II." Through July 16, guests can see over 20 uniforms and other clothing articles representing each branch of the military. The Charleston Museum, the National Museum of the Marine Corps, the National Museum of the U.S. Army and the Charleston Air Force Base all provided generous loans to this special exhibition.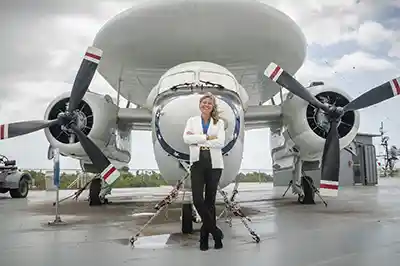 On March 1, Patriots Point also named its first female executive director, Allison Hunt, to the helm. Hunt has been with the Patriots Point team since 2016, having served as executive director of the USS Yorktown Foundation. Holding master's degrees from the University of Georgia and Bristol University, and a bachelor's degree from the University of Georgia, Hunt is well-qualified for the role.
Hunt was unanimously selected to serve as executive director by the Patriots Point Development Authority Board (PPDA) back in January. "Having been associated with Patriots Point for a number of years, Allison has a deep understanding of our mission, our museum and our real estate component," said PPDA Board Vice Chairman Wayne Adams. "In her role with the Yorktown Foundation, she was intimately involved with enhancing our programs — from education to exhibits, maintenance and more. Her experience in public and private sectors is perfect for the wide-ranging responsibilities of our executive director and communicating with our diverse audiences."
Regarding the new position, Hunt said, "I believe that everything I have done in my career has led me to this role. I have had a long and varied career. I have served in leadership roles in nonprofit organizations, with public and private partnerships and governmental organizations, owned a business and worked in the real estate industry."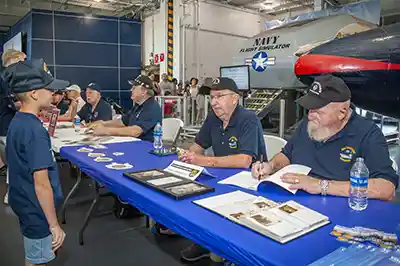 Hunt took her first steps onto the USS Yorktown when she was only 9-years-old, while on vacation in Charleston with her family. A resident of Mount Pleasant since 2013, she is passionate about the ways Patriots Point enriches the local community.
"Not only do we have two historic ships full of engaging exhibits and artifacts, but we also have the entire Patriots Point property that is envisioned to be a world class destination," stated Hunt. "In a single visit, you will be able to visit the museum, have a wonderful lunch overlooking the Charleston Harbor, shop, play golf, catch a Charleston Battery soccer match or a College of Charleston baseball game or tennis match—all without leaving Mount Pleasant."
The dedicated staff, engaged board members and generous volunteers bring richness to Hunt's work in her new role, as does the enthusiasm of visitors from near and far. "We have so many people throughout our community from all walks of life that believe deeply in our mission and what our ships and the Vietnam Experience represent," said Hunt. "I am inspired every day by our veterans who work and volunteer on the ship, our amazing staff and our visitors who come from all over the world. I truly love being on the ship every day."
Patriots Point is growing, seeing record attendance and attracting visitors from all over the world. Hunt and her team are working on a number of ambitious projects throughout the museum to continue investing in this local treasure. "We are continuing the restoration project of the 28 historic aircraft at the museum and will be working with the USS Yorktown Foundation for the next several years to complete this comprehensive program," Hunt explained. "We will also be upgrading our tour routes and renovating spaces to return them to how they would have appeared when the ship was in service. We will be working on a comprehensive Museum Master Plan over the next year to identify and prioritize projects at the museum."
Not only will Hunt be leading the Patriots Point team in renovating and restoring the museum, but enhanced educational opportunities for children, school groups and families are also underway. "We have a major initiative to upgrade our Flight Academy and add additional programming," said Hunt. "We have redesigned our Overnight Program and are continuing to enhance our 'Live Like a Sailor' overnight experience. We plan to continue to partner with the Town of Mount Pleasant on providing an excellent series of educational summer camps onboard the ship. Our community has something so special at Patriots Point."
Patriots Point Development Authority began in the 1970s with a mission to develop a naval and maritime museum on Charleston Harbor, with the World War II aircraft carrier, the USS Yorktown, as its centerpiece. Over time, Patriots Point grew to include the Patriots Point Museum, the Cold War Memorial, the Congressional Medal of Honor Society and official Medal of Honor Museum, along with the only Vietnam Experience Exhibit in the United States. Since opening in 1976, it has become one of South Carolina's most popular destinations, with more than 300,000 visitors per year and rising.
Whether you explore the Patriots Point for the day, sign up for an overnight adventure onboard the ship or spend an afternoon reading about the history from one of the fascinating books found in the gift shop, when we all come together to appreciate the legacy of the USS Yorktown and USS Laffey and the artifacts they contain, this unique legacy treasured by the Town of Mount Pleasant lives on.
By Heather Rose Artushin