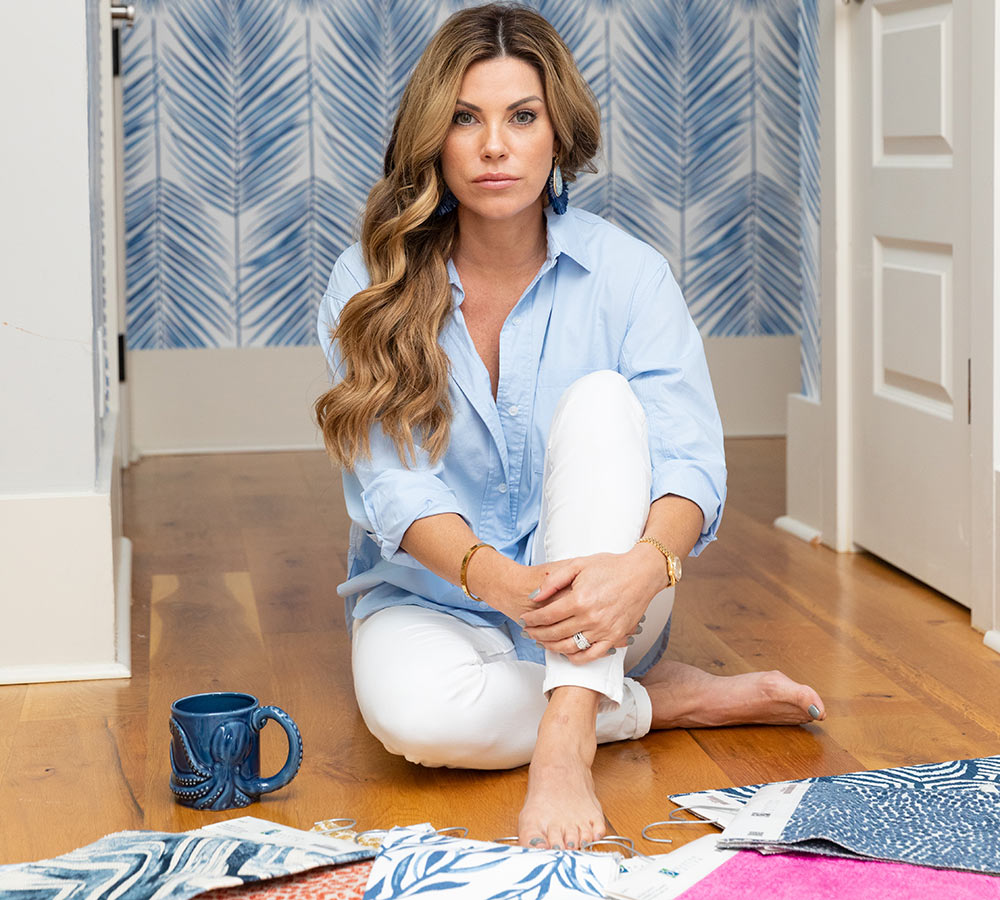 Native to the hills of High Point, N.C., it was here in the city known as the furniture capital of the world where Angie Balderson, owner of Haven's Furniture Store and Home Décor, initially nurtured her passion for interior design and cultivated her ability to turn any home into a haven. However, it wasn't until she began to purchase furnishings for her own home that she discovered her entrepreneurial spirit and became the driving force behind the "best furniture store in Mount Pleasant" for several years running. 
In 2016, Balderson took a leap of faith and opened the doors to Haven's. She perfectly blended sustainable and timeless pieces while infusing the coastal décor trends we all love to see today. Her keen eye, strong business acumen and attitude toward serving the Lowcountry allowed her to quickly grow her furniture enterprise to over 15,000 square feet of showroom space at The Market at Oakland, Azalea Square Shopping Center and Haven's Furniture Outlet off Long Point Road. 
"The style of the Lowcountry is unique from anywhere else I've ever been. The sophisticated, yet comfortable factor creates the perfect setting and allows us to create spaces that visually extend the community's now famous brand of Southern hospitality," said Balderson.
With an emphasis on her selection and available inventory, her approach toward customer service has also leveraged Haven's position of being a favorite among locals. "It's often we find a couple walking aimlessly through our showrooms, not sure about what they need or want. This is where we get to shine, as it's our job to help educate every person that walks through our doors about the products we have to offer — but, more importantly, help them find something they are proud to own," said Balderson. 
In an increasingly visual world, consumers are constantly inundated with images and videos showcasing what's new or what's hot in home décor. While Balderson recognizes the importance of delivering on trends, she will always stay true to her furniture roots by placing equal emphasis on durability. "A beautiful sectional is great to have, but if it isn't going to withstand a rambunctious growing boy or the excitement of your furry friends, then someone needs to tell you so — and unfortunately that doesn't always happen when an online purchase is made from a big box store," said Balderson.
Another distinguishing feature helping to make Haven's Furniture Mount Pleasant's favorite is their constant refresh of inventory and their "purchase off the floor and take it straight out the door" policy that has become a fan favorite with the shipping delays that started with the pandemic.
When asked how it feels to be honored, once again, with numerous accolades by the readers of Mount Pleasant Magazine, Balderson shared her sincere gratitude and heartfelt appreciation. "I am honored and completely humbled by this community's support of who we are and what we do. And to think, we're just getting started."
By Rhetta Cloyd