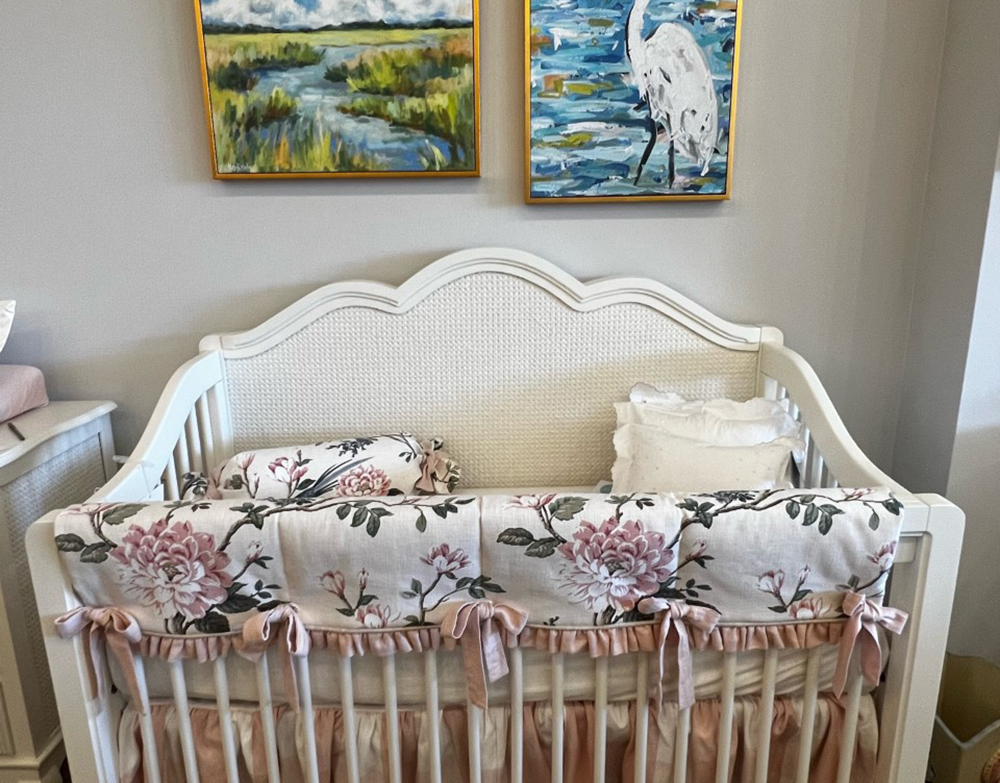 Walking into Baby Bloomers, you are welcomed as if you're part of their family. Since 2003, Baby Bloomers has prided itself upon delivering excellent customer service. Owned and operated by Robin Query, her husband Winn and daughter Kinsey, Baby Bloomers has been serving the Mount Pleasant community for nearly two decades, establishing a reputation as one of the best stores to shop for baby gear and accessories in the area.
After years of working in the banking industry, Robin desired a change; she and her husband aspired to be their own bosses. So, they took the leap of faith and launched Baby Bloomers, with commitment to quality foremost in mind.
The couple's enthusiasm for finely-crafted goods ensures that customers have an incredible shopping experience in a curated environment. Baby Bloomers carries over 70 different brands in-store. "We sell Romina furniture which is one of the best feature furniture companies. Made in Europe, out of 100% European hardwood, Romina Furniture lasts forever — very high quality," stated Query. They also carry toys, books, accessories, travel gear, clothing and stuffed animals. Local products such as Saltwater Swaddles and books written by local authors also dot the shelves. Baby Bloomers even provides customers with gift wrapping.
Robin also stressed the value of being able to walk into a brick-and-mortar store to touch and feel the quality of the product before purchasing. "How many times have we purchased online, and the product isn't what we expected?" she laughed.
It makes the shopping experience more personal, which is what Baby Bloomers is most proud to represent. If you purchase a car seat from them, Robin's husband Winn, who is certified to install car seats, will educate you on how to install the car seat yourself to the highest safety standards. If anything is wrong with your product, they will rectify the issue. They will even make a house call if your crib isn't coming together properly. It's small touches like these that go above and beyond and set a business apart.
Looking to start a baby registry? They'll be happy to walk around the store with you and offer guidance on how to build your nursery. Robin remarked, "We have helped multiple family members and generations with their newborn and nursery set up." This is the legacy Baby Bloomers hopes to build into the future: generations of excellent service, one new Mount Pleasant resident at a time.
For more information, please visit BabyBloomersHome.com, or call 843-856-9277.