Not just for its longevity is Franke at Seaside the Lowcountry's most trusted assisted-living facility, nor that its community recently took the top spot in three related Best Of categories. What sets Franke at Seaside apart is the way it makes people feel, and since 1892, when first founded, that element has made believers out of nearly six generations.
"We celebrated our 25th anniversary in Mount Pleasant in 2021," said Allison Macfie, Franke's community outreach director. "And everyone who has been part of growing Franke at Seaside has helped us establish a reputation of providing excellent, quality care in this community."
That reputation was evident in the early years when Franke was serving only its original 18 guests. Now the faith-based nonprofit community serves 350 residents across 42 acres, next to an inland lagoon only 2.5 miles from the Isle of Palms. The facility offers independent living, assisted living, memory support, short-term rehabilitation and long-term care for seniors of all ages.
In addition to being near water, Macfie pointed out that Franke's dog park, Bocce court, croquet lawn and putting green reflects the intention to be a retirement community where "older adults can live an active lifestyle and have access to care as their medical and physical needs change."
She added, "My favorite part of my job is building relationships with our residents and their extended family members. And for me, personally, I only wish we had more space to expand and serve more people in this community."
Such expansion was not even a thought for the first several generations after Franke's founding. It didn't even begin as a senior facility, but rather as a local charity — when area businessman C.D. Franke established the Evangelical Lutheran Charities Society of Charleston in 1892 (now known as Lutheran Homes of South Carolina). The first building to support the charity wasn't purchased until 1908. And for the next 80 plus years, that single place was known only as Franke Home. By 1991, Franke's initial endeavor had grown to almost four times its original size. As assisted living services were growing across the U.S., further demand was on the horizon.
Once the community moved to Mount Pleasant in 1996, Franke Home needed a name that reflected not only its move to the nearby barrier islands and coast, but also the fact that it was now no longer a single home. "It also represents the Lutheran Homes commitment to the growing demographic of active, 21st-century retirees," Macfie said.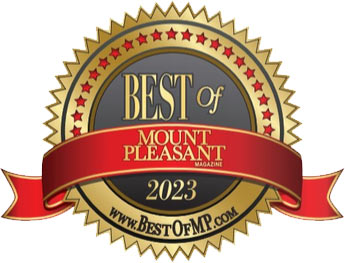 Further expansion is likely to happen in some form due to the popularity of the community. Beyond the setting, the relationships, the levels of care and the original purpose envisioned by C.D. Franke is what makes Franke at Seaside the best. It comes down to its most vital element: it's homey. "There is a cozy environment here that you feel when you visit," Macfie said. "Our residents and staff laugh and have fun together, and we really are like a family."
For more information, visit FrankeAtSeaside.org, or call 843-856-4700.
By L.C. Leach III