.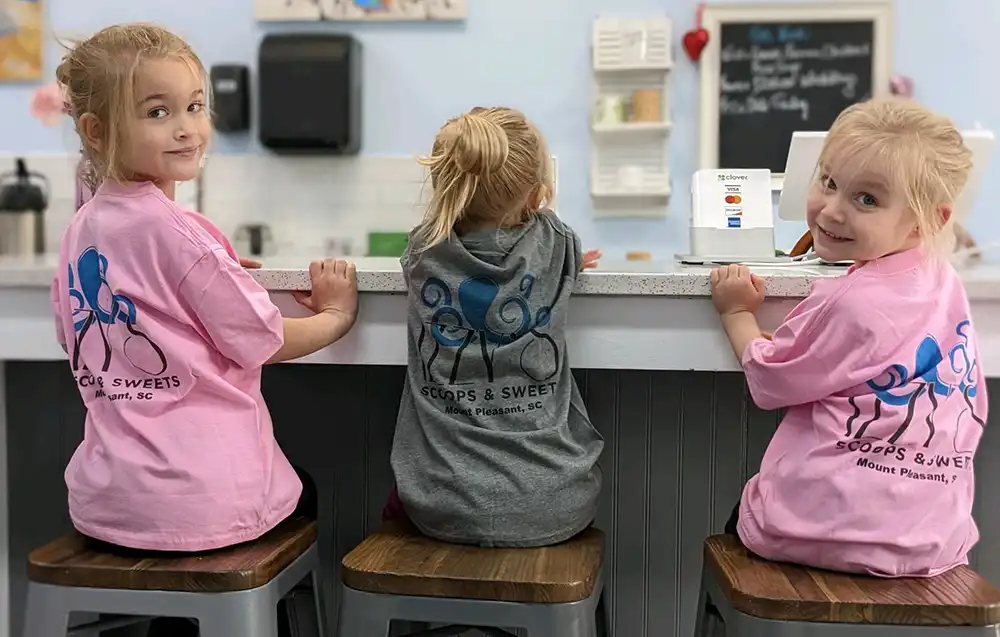 What is it like working in Mount Pleasant?
We enjoy working with such a family-oriented community. It's a privilege to meet the local families, visitors and newcomers. It's great to be part of a friendly community and to have made some special friends along the way.
How did your business start?
Isabelle always had a dream of having her own dessert shop. Our adult children were visiting, and we wanted to go out for dessert. As we searched for a place, we discovered there were few options. One of the kids suggested Isabelle follow her dream and open a shop. The journey began…
What is your most popular item?
Izzy's freshly-made baklava, our coconut cake and gluten-free chocolate cake stand out. Cappuccino Crunch is the number one adult flavor of ice cream. Classic Cookie is the most popular vegan option. Little Blue Panda is our most popular among the young.
Describe the atmosphere.
Our goal is to provide a clean, friendly and welcoming atmosphere while consistently serving the best ice cream and desserts possible. We enjoy helping create positive memories for families and friends through our special events like the meet and greet with Santa, the Daddy/Daughter Valentine's Gala and the Mommy & Me Mother's Day event. We also enjoy hosting children's and doggy's birthday parties. We are about building relationships. It's also important to us that we give back by hosting fundraisers for organizations like ECCO and Operation Christmas Child.
For more information, visit Izzys-ScoopsandSweets.com, or call 843-981-9177.