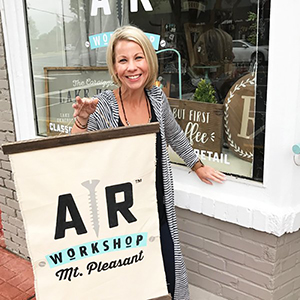 What is your favorite part about working in Mount Pleasant?
I love how the residents of Mount Pleasant love to shop local. I also have enjoyed how open residents are to meeting new people and becoming involved in their neighborhoods, schools and businesses. It has been amazing to get to know other local business owners.
When customers leave, what do you hope they remember?
I hope our customers remember the fun. The projects created are awesome, but the experiences with friends and family are the best! Children's parties are filled with bright colors and bright smiles.
For more information, visit ARWorkshop.com/mtpleasant.