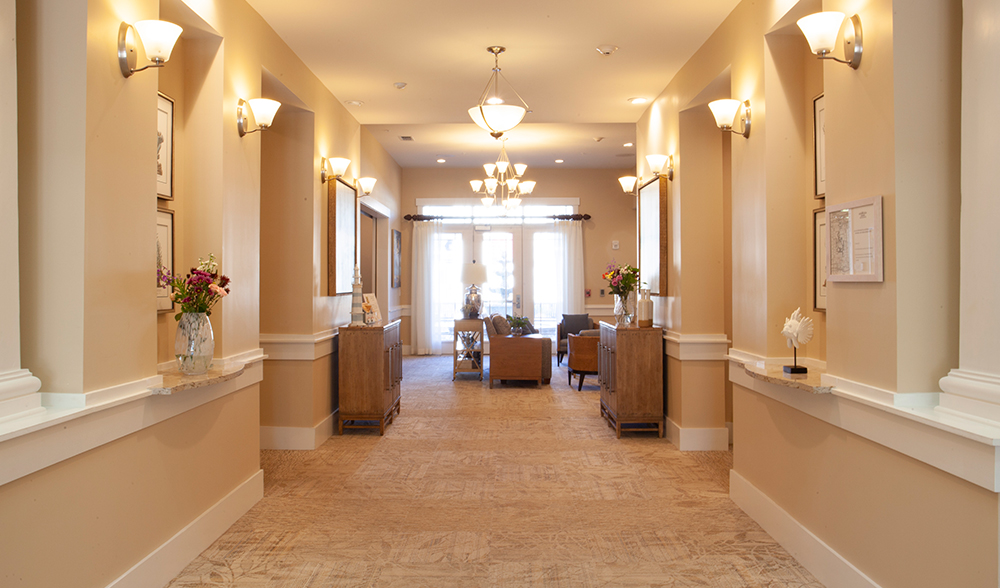 If you visit Mount Pleasant Gardens Alzheimer's Special Care Center, you might notice that many residents don't seem to resemble the conventional perception of Alzheimer's patients. That's because the MPG residents, and the staff who cares for them, are fighting the disease tooth-and-nail, with the intention of keeping their minds and spirits fresh and vibrant.
"I think what makes us stand out, in a word, is joy," said Denise Kish, executive director and administrator at MPG since its opening in 2018. "Many who work with us tell me that there is so much joy here — that they are enveloped by it. We don't see this joy in many places that do what we do. But here, it's evident as soon as you arrive."
This joy was actually in place before the arrival of MPG's first resident. In 2017, Florida-based company Sinceri Senior Living — dedicated to Alzheimer's care — built in South Carolina. Specializing in memory care, its philosophy has always been to keep the minds and bodies of Alzheimer's patients connected as a whole through specifically tailored physical and social activities. This unique approach is what led to the facility's popularity and wonderful reputation.
MPG can care for up to 68 Alzheimer's residents at a time, in many different stages of the disease. "Our Alzheimer's residents have a mixture of long-term memory and some short-term issues," Kish said. "We try to keep both going with consistent events each day, such as Bible study, current events and history, crafts or cooking and all kinds of brain exercises — all of which adds to their confidence and keeps daily life familiar."
Kish's approach has not only led to more vibrant residents but has earned MPG the distinction of Best Memory Care Facility in Mount Pleasant, and possibly the entire Lowcountry. It also doesn't hurt that MPG is set among palmettos, laurel oaks and willows near Highway 17, or that Kish personally promotes a holistic approach to patient care in a homelike environment. "Our community knows we're an honest, trusted resource for them," she said. "And everyone on our team not only shows kindness and caring but looks at each person who comes to us for help as our mission."
For more information, visit SinceriSeniorLiving.com/mount-pleasant-gardens/
By L.C. Leach III