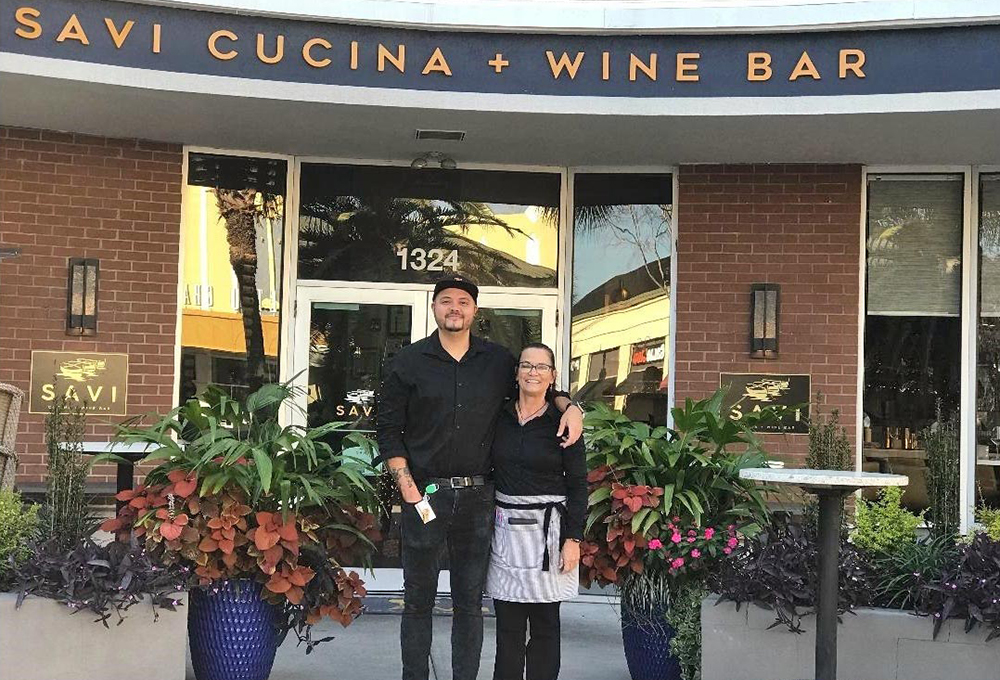 Ask anyone in the greater Charleston area what they like about SAVI Cucina + Wine Bar in Mount Pleasant. Chances are it will be easier for them to tell you what they don't like – but you'll just hear a lot of silence. Yet customers have spoken loud and clear through their votes, with SAVI recently walking away with more "Best Of" wins in the Lowcountry than any other business.
"Our concept has always been to provide an upscale experience with house-made Italian cuisine, an extensive wine list from around the world and warm Southern-Italian hospitality," said Ty Raju, wine director and business co-founder with wife Karen. "We love interacting and taking care of our guests and are blessed with an amazing team that we call our 'SAVI Fam'."
This "fam" has, in a very short time, put SAVI on the Lowcountry map. Take Bryant Darigan for example. Darigan is known as one of the area's top three bartenders. Co-worker Linda Stice was named best server, which is no surprise to the many SAVI patrons who ask for her by name.
"It's easy to be a great server while serving amazing food, working for truly caring owners, taking care of guests and really loving my job," said Stice, who finished her first year with SAVI this past December.
Stice and Darigan are just two examples of SAVI's loaded hospitable staff. Everyone employed operates at an extraordinarily high level of service.
"Our team works tirelessly to ensure our guests receive the experience of warm Italian culture, superior wines and fresh house-made cuisine," said Co-Owner Karen Mennuti-Raju. "And while we've become a hot spot for girls' night out and date night, we host guests of all ages for family dinners, celebrations or just a quick pizza and a glass of wine."
This SAVI team has earned the restaurant seven of the area's top Best Of honors, including:
Best Wine Selection.
Best Takeout.
Best Server in Mount Pleasant (Linda).
Best Restaurant Service.
Best Italian Restaurant.
Best Bar – Inside.
Best Place to Take an Out-of-Town Guest.
SAVI also walked away with three other top-three accolades for Best Dessert, Best Place to Take a Date and Best Bartender (Bryant). Most amazing of all is that SAVI has accomplished all this in only three years of business, and throughout the pandemic. The secret is out — and they're already expanding.
"Our new place is Sommba Cocina & Cellar in the Indigo Square Shopping Center," Ty Raju said. "We'll have small plates with big flavor from the coast of the Mediterranean, great cocktails and a curated wine list that is sure to impress."
The locals will tell you it will be hard to stop after only one taste of…well, just pick any item. Now there will be two wonderful spots to choose from, and maybe a future "best" contender.
"We strive, every day, to be the best because our guests are like family," said Karen Mennuti-Raju. "And we always want their experience to be unforgettable."