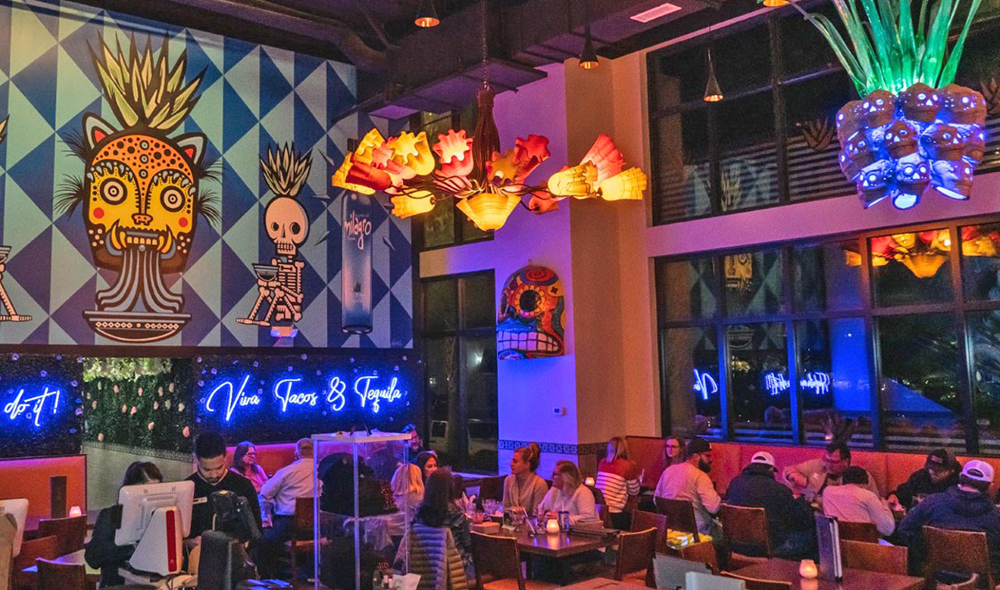 What is it like working with Mount Pleasant?
I love it! The community really believes in supporting local. We feel the love and support. We feel like our customers are family.
You've been named one of the best after only two years. What led you to success?
We strive to give our best. When you come to Viva, we want you to feel like you are going to eat in our little town in Jalisco, Mexico. Our recipes come from our families, passed down from generations. We have traditional dishes and fusions that we have played with at our tequila-pairing dinners and have had great feedback. My partners Juan and Alfonso have certifications from the International Tequila Academy. Alfonso is a Certified Tequila Sommelier. We have a large selection and some exclusive tequilas only available at Viva.
What is your most popular item?
Our tacos. We make our corn tortillas in house. That makes a big difference. The number-one seller is the Quesa-Birria taco. It is adobo-marinated shredded beef, melted chihuahua cheese, onions, cilantro and birria sauce (mom's recipe). It's served with beef consommé for dipping.
Did you ever almost give up? What stopped you?
When Covid hit we were in the middle of the build out. Everything shut down, and we thought there was no way we would survive. The community got us through it. We were overwhelmed by the support and the love. We couldn't have found a better place for Viva to call home. Thank you!
For more information, visit VivaTacosTequila.com.