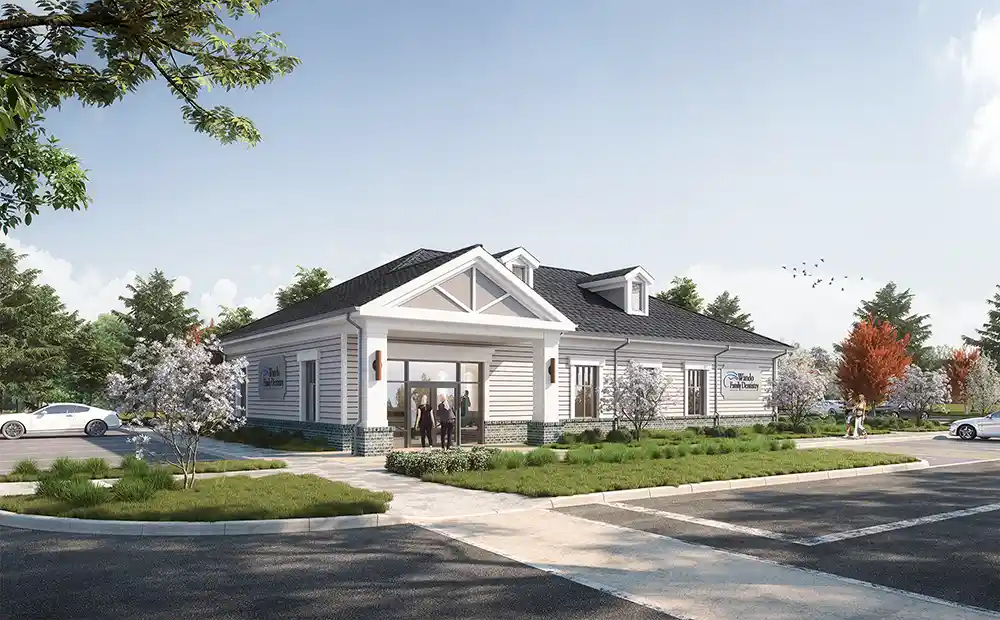 Wando Family Dentistry will soon be celebrating its 10th anniversary serving Mount Pleasant, with a track record of success under their belt and expansion looming ahead. One of the dentists serving North Mount Pleasant, Dr. Cason Hund, will move to a new, bigger location later this year.
"We have a practice being framed right now, in the middle of construction, right across the street, in the front of Park West in Salterbeck Village," said Dr. Hund. "This original location is a little tight, so our new location will have more operating rooms to allow same-day dentistry and emergencies. We want to accommodate all our patients when they come in."
Dr. Hund is passionate about his profession, not just the growing business. He explained his motivation in becoming a dentist. "I had a neighbor that was an orthodontist and I babysat for them, and it piqued my interest. I followed the timeline and became a biology major at Clemson. Science came naturally to me and so did hand-eye coordination, so it worked out."
It's not only his passion but the care Dr. Hund has for his patients that is felt throughout his practice. His employees express the same zeal for their work. The culture of Wando Family Dentistry reflects their mission to keep the patient first, always. "We are told to give back what we have been blessed with. It may seem easy to someone who knows and does dentistry, but if you can get someone out of extreme tooth pain by doing a very simple procedure, it's very rewarding," he said. "People will show their thanks and gratitude to you. If you can do something for someone that seems so small to you but big to them, why would you not give back with the talents you were gifted with?"
A common phrase says the eyes are the window to the soul; many dentists assert that the mouth is the window into the body. "If you look at someone and they don't have good teeth, I can guarantee you they don't have great health overall," Dr. Hund said. "There are a lot of diseases that are linked to the mouth. The first thing people see are the eyes and teeth. The whole-body health is very important."
Everyone needs to make sure they see a dentist at least twice a year, despite the reluctance they might feel. Bi-annual dentist visits are the only way to ensure oral wellness. Yes, dentophobia or odontophobia, fear of the dentist, is a real thing. There are ways to cope with this fear, and there are practices that are so well crafted, such as Dr. Hund's, that patients can feel at ease despite their fears. Dr. Hund and his staff love their patients, and value their health, comfort and overall experience. Their hands come with a gentleness born from true dedication to craft and health.
For more information, please visit WandoFamilyDentistry.com, or call 843-972-9700.
By Maurice J. Frazier