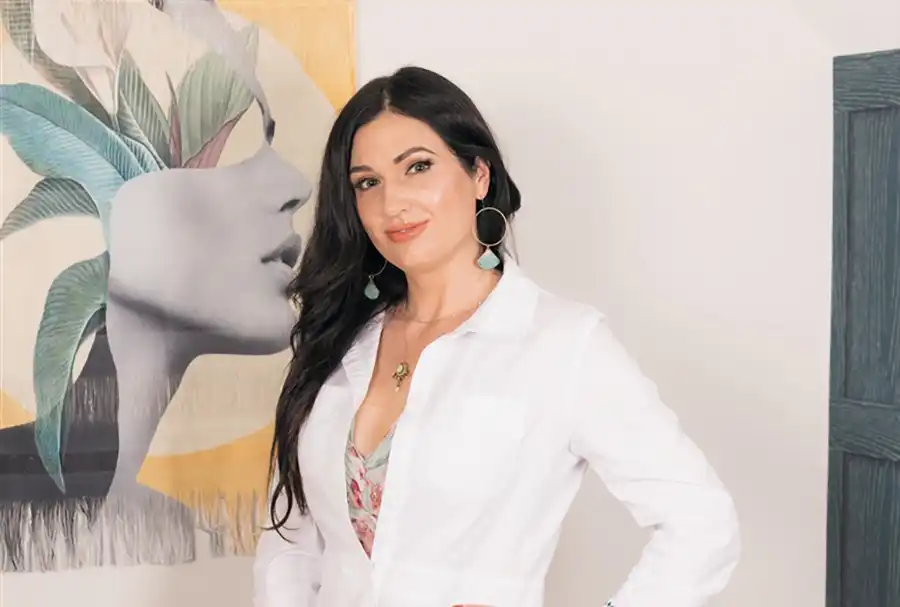 Teal Elite Med Spa is setting a new trend in facial enhancements and cosmetic procedures. Owner Kristen Drenga's journey in and knowledge of the medical world is extensive. A Certified Registered Nurse Anesthetist for seven years and an ICU nurse for 10, Drenga has dedicated her life to providing comfort. At age 14, her first job entailed working in a retirement home with elderly residents.
While she has branched out into skin care and aesthetics, Drenga hasn't abandoned her other career, but rather merged her dual interests in medicine and beauty. "I still love it. I'm still practicing in the OR," stated Drenga. "I just wanted to see what I could do differently. Have a happier outcome, that's why I turned to aesthetics."
Her passion for fashion, beauty and being creative has always been her calling card. "I started majoring in creative writing and fashion design before entering nursing school," recalled Drenga. Moving between the two disciplines has been relatively easy for Drenga. "Once I realized I could give injections as an advanced practice registered nurse, I sat down and said to myself 'I can do this. I can open my own practice.'"
Drenga took the first steps toward opening her practice after extensively researching various products and procedures. What would benefit the public?  Most importantly, Drenga wanted to know which products would be worth clients' time and money. She knew she could use her own intelligence and creativity in developing and setting a new tone in the skin beauty world. "Combining my creative side with my medical side, knowing the anatomy, knowing how the muscles work; clients will experience something different when they walk into the Teal Elite Med Spa," stressed Drenga. "I'm not just your typical box cutter, cookie cutter, 'mark your face up with a marker person.' I want to go beyond that."
This separates Teal Elite Med Spa from other Med Spas. Drenga desired to learn for herself, her friends and her family which products work. Moreover, she and her team will take the time to get to know you as a person. Explained Drenga, "It's not just about Botox. Granted, there are patients who just want that, but that's not my ideal client. I want clients that are going to make it their lifestyle. Skincare lifestyle. Botox is great but it can only do so much. Let's sit down and fix things. I want to look at the entire picture."
Teal Elite caters to all skin types. They have a 50/50 male/female ratio, serving clients ranging in age from 20 to 70 and older. Teal Elite offers Wrinkle Relaxers, Micro-Skin Infusions, Platelet-Rich Plasma and, of course, Botox. Drenga's mission is to make everyone who walks through her doors look and feel their best.
For more information, please visit tealelitemedspa.com, or call 843-972-3811.
By Maurice J. Frazier