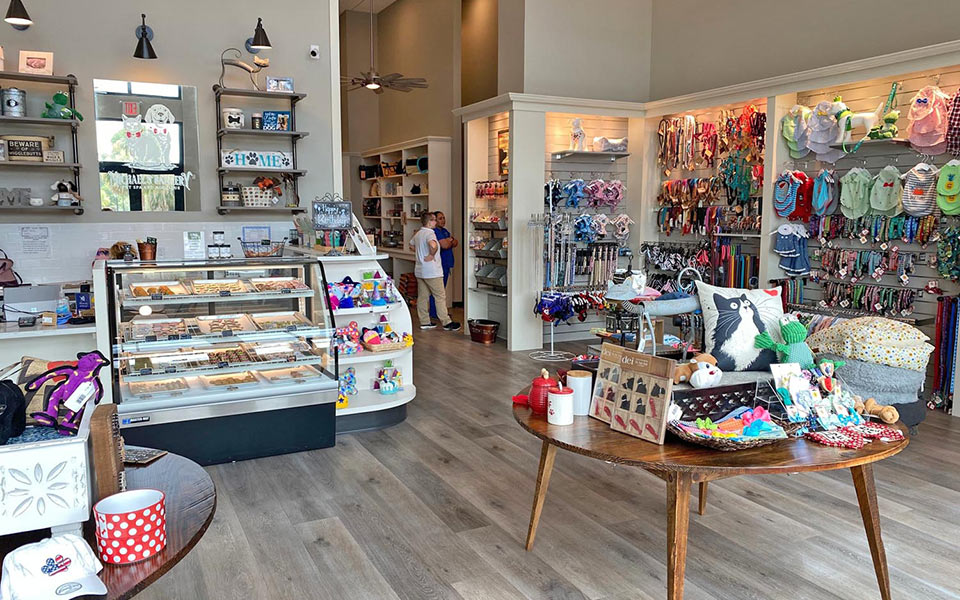 Michael's Barkery has long made inclusivity part of its business model. What started as a senior project to honor Michael Patrohay's dog Sunshine led his parents Karen and Scott Patrohay to establish Michael's Barkery Pet Spa and Boutique in 2019. Their mission, in addition to providing outstanding grooming, top-quality pet products and nutrient-rich treats for dogs, is to provide opportunities to adults with cognitive disabilities like their son Michael.
The Patrohays have designed an internship program that welcomes people with special abilities to work in their boutique, taking on different roles based on their natural talents. During the internship, these special teammates try their hands at cleaning, grooming, baking and more.
For many teammates, the internship at Michael's Barkery is their first foray into a professional setting. With the help of Michael's Barkery's job coach, chef and staff, teammates receive the support they need to succeed in each role. "Some of our teammates need lots of support," explained Scott Patrohay. "Support ranges from hand-over-hand assistance to general training and encouragement. Everyone has gifts and talents; they just need the opportunity to showcase them," he added.
"We are in tune with the needs of our teammates because we experienced our son's journey," explained Karen Patrohay. The personal experience allows them to support their employees in developing skills such as independence, teamwork and professionalism. Their goal is to reinforce each teammate's strengths and watch them blossom.
The Patrohays have seen some of their employees go on to obtain full-time employment with benefits packages that afford them independence, something that can be hard to come by for members of their community.
By Isabel Alvarez Arata