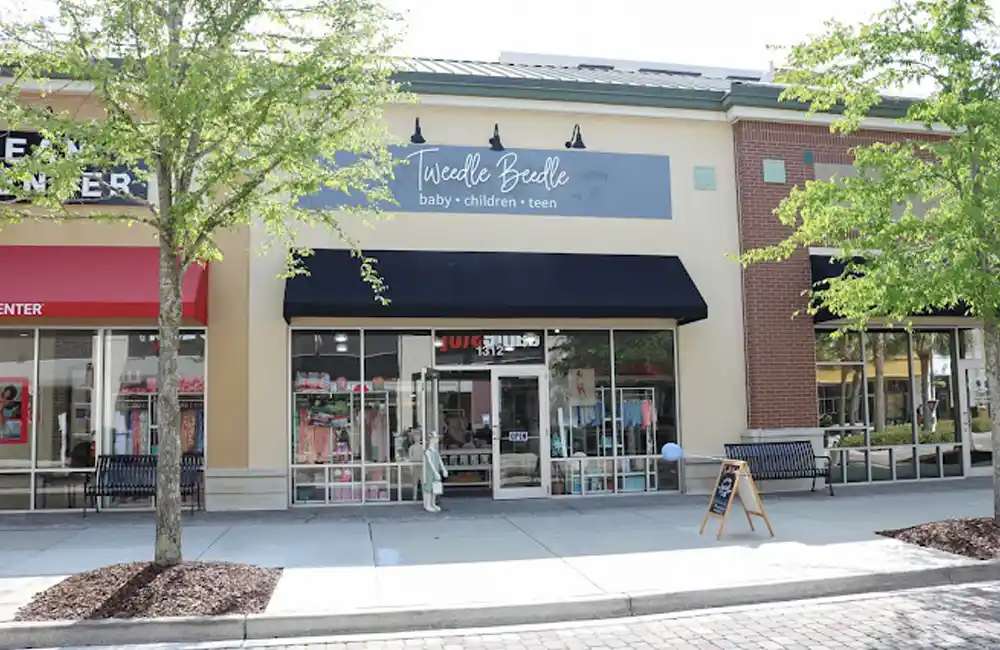 Stephanie Button, the owner of the children's boutique Tweedle Beedle, has created a charming haven for parents and little ones in Mount Pleasants Towne Centre.
Button's journey began when she became a mother and discovered the lack of chic and conservative clothing options for her baby girl. "I couldn't find anything cute and modest for her, so I began making her clothes. Eventually, I realized I wanted to offer people something unique that other sellers might not have." This led to the birth of her first store in Summerville.
At Tweedle Beedle, you'll find more than just adorable clothing. Button has curated a collection that includes top-of-the-line baby gear, thoughtful gifts, all-natural skincare products and embroidery services at an affordable price.
Tweedle Beedle's mission goes beyond selling products. It strives to foster a sense of community among its customers, ensuring that parents never feel alone in their parenthood journey. To accomplish this, she organizes various events at her Summerville and Towne Centre locations.
Every Tuesday morning, children can enjoy story time at the store. Additionally, Button has exciting plans to host a range of summer events, such as jewelry and sunglasses making, where parents and children can bond and have fun together.
Tweedle Beedle believes that parenting is an adventure best shared with others. All parents are welcome to join their community and discover adorable clothing, top-notch baby essentials and build connections. Visit Tweedle Beedle in Towne Centre and let them help enhance your parenting experience.
For more information, please visit tweedlebeedle.com, or call 843-900-3550.
By Brooke Hughes