The fall season in Charleston starts to offer a welcome respite from the summer swelter as well as a host of exciting activities for the entire family to enjoy. Whether you're a nature lover, a pumpkin spice everything kind of person, a Sunday sommelier, an art aficionado or just someone who loves dancing to the beat of Caribbean drummers, as the weather cools down, the fall calendar of events is heating up.
Charleston Restaurant Week
Sept. 7-17, 2023
Overview: In this week-long tribute to the culinary experience, the greater Charleston area's finest dining establishments offer specially developed, multi-course menus for lunch and dinner, usually at fixed per-person prices. This is definitely the week to try all of the amazing restaurants that Charleston and its surrounding areas have to offer.
Details: Reservations are strongly encouraged. More information, including the restaurants by area, sample menus, pricing and more can be found at restaurantweeksouthcarolina.com/city/charleston_area/.
---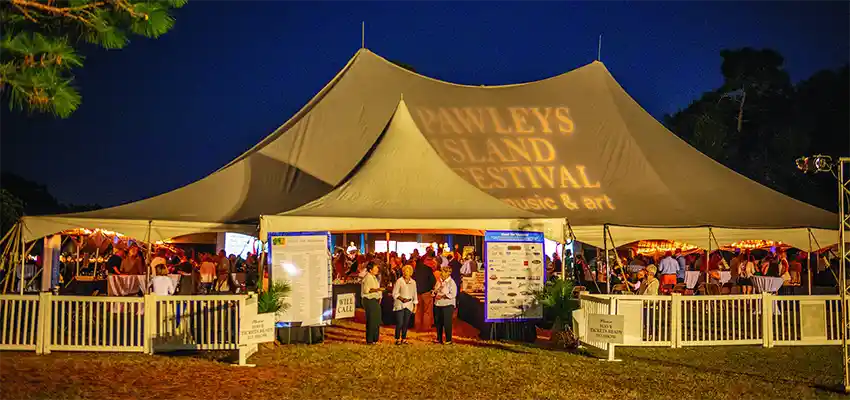 Pawleys Island Festival of Music & Art
Sept. 26 through the month of October
Overview: Since 1991, the Pawleys Island Festival of Music & Art has been celebrating the power of art and music as a cultural force and an "an essential part of our civilization." There are bands featured throughout the month with food trucks available at each performance.
Highlights and Event Dates:
9/26: Artrageous, a performance troupe featuring musicians, singers, dancers and opportunities for audience participation in each act.
10/5: 23rd Annual Wine and Food Gala featuring 65 wines, hors d'oeuvres prepared by local chefs, a silent auction, and live music. The Gala is a fundraiser for the Pawleys Island Festival of Music & Art.
10/7: Joe Grandsen & His Big Band – songs of Frank Sinatra and friends
10/12: British Invasion Years
10/14: Spyro Gyra
10/15: The Texas Tenors
10/20: The Spinners
10/21: Tabled Event – The Doo Wop Project; this is a special tabled event with a special table decorating contest
Details: Most events are held at The Reserve Golf Club of Pawleys Island. Showtime, ticket information and details on what to bring can be found at pawleysmusic.com.
---
MOJA Arts Festival
Sept. 28-Oct. 8, 2023
Overview: MOJA Arts Festival is a series of events celebrating African-American and Caribbean arts. Most events are free or can be attended for a small ticket price and allow attendees to experience the music, visual arts, crafts, dances, poetry, history of African-American and Caribbean customs and traditions and their impact on cultures across the world.
Event Dates:
Sept. 28: Opening Day Street Parade starting at 6 p.m. at Marion Square
Sept. 29: Dock Street Theatre presents "Yankee Bajan," an original play by Linda Parris-Bailey.
Sept. 29: Reggae Block Dance Party starting at 6 p.m. at Brittlebank Park
Oct. 6: Poetry Experience at Founders Hall starting at 7:30 p.m. at Charles Towne Landing
Oct. 7: Grammy award-winners Charlton Singleton, Quiana Parler and friends presenting the New Jack Swing era of '80s and '90s R&B at Charleston Music Hall
Oct. 8: MOJA Finale at Hampton Park
Details: A full list of events and ticket information can be found at mojafestival.com.
---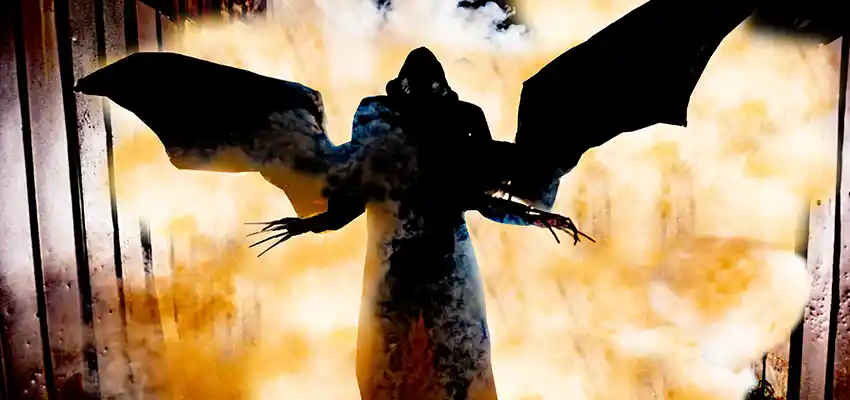 Events at Boone Hall Plantation
Sept. 23-Oct. 29, 2023
Overview: Nothing says 'fall' quite like a pumpkin patch and no one in Mount Pleasant does it better than Boone Hall Plantation. Since 1997, Boone Hall has been the family destination for fun fall activities. They feature an 8-acre corn maze, petting zoo, tractor tours, inflatable slides, a live interactive honeybee exhibit, food vendors and more! And don't forget to pick up your fall pumpkin for sale at the patch.
If it's a touch of the macabre you craze, then Boone Hall Fright Nights is the place for you! Special features include three ghoulish attractions: "Carnage" the haunted house, a 40,000 square foot outdoor attraction called "Freaks Unleashed" and a 2-mile haunted hayride called "The Last Ride." This event sells out almost every year so don't miss it!
Event Dates:
Boone Hall Fright Nights will run for 17 nights from Sept. 23 through Oct. 29. The Boone Hall Pumpkin Patch is open Fridays, Saturdays and Sundays from Sept. 29 to Oct. 29.
Details: There are two types of tickets available: The "ScreamPass" includes one admission to all three attractions for $38. The "VIP Faster To The Fear" pass for $65 includes one admission to all three attractions using special expedited access lines which reduce the wait times to enter each attraction. There is also an expedited security check-in for VIP ticket holders.
For complete event details and to purchase tickets for the Pumpkin Patch, visit https://www.boonehallplantation.com/special_event/the-boone-hall-pumpkin-patch/.
For complete event details and to purchase tickets for Fright Nights, visit https://boonehallfrightnights.com/.
---
2023 Fall Park Circle Art Walk
Oct. 14, 2023
Overview: This is a unique, interactive art experience like no other. Attendees will use a special event map to guide their walk, bike, golf cart or drive around Park Circle as art, live music and performances will take place at homes, businesses and parks throughout the area. Food trucks, craft vendors and local artists will also have items for sale.
Details: This all-day event will run from 11 a.m. to 5 p.m. The final map and information about artists and vendors will be posted to Facebook and Instagram.
---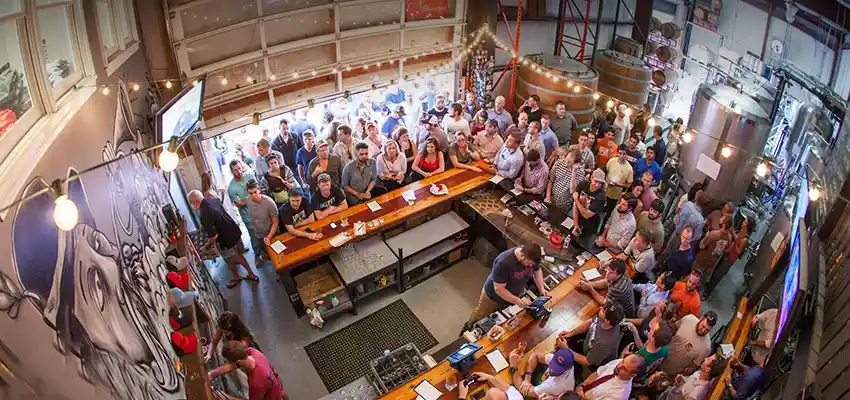 Charleston Beer Week
Oct. 29-Nov. 5, 2023
Overview: 2023 marks the 10th anniversary of this week-long celebration of Charleston's own craft beer brewing traditions. Beer Week focuses on the craft beer-loving community and the more than 35 local breweries and brewpubs. There are multiple events including tap takeovers, educational events, meet-the-brewer opportunities, beer dinners and outdoor activities.
Details: Information about special events and participating breweries can be found at charlestonbeerweek.com.
---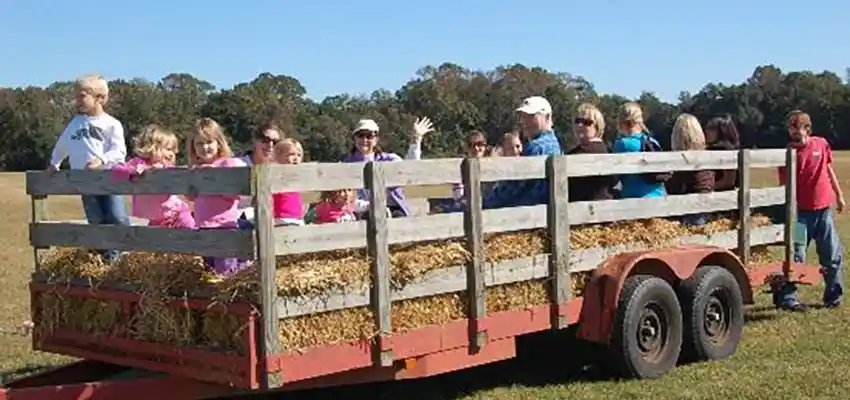 Harvest Festival
Nov. 4, 2023
Overview: The Charleston County Parks Department will be hosting their annual Harvest Festival at Johns Island County Park. Highlights from this family-friendly event will include live music from local bluegrass bands, hayrides, archery demonstrations, pumpkin decorating, Carolina BBQ, kettle corn and a selection of other festival-favorite treats. Beer and wine will be available for purchase in addition to soft drinks. Leashed dogs allowed.
Details: Event runs from 11 a.m. to 3 p.m. Tickets are $10 per person and free for kids 12 and under. Find out more at ccprc.com/138/Harvest-Festival.
---
Holy City 5th Annual Fall Fest
Nov. 12, 2023
Overview: Holy City Brewing and Second Chance Bikes are hosting their fifth annual Fall Festival at the brewery. Event will feature games and activities for the kids, vendors, live music and of course, a full complement of Holy City beers. Free admission.
Details: Event runs from 11 a.m. to 3 p.m. Find out more at scbikes.org/fall-festival/.
---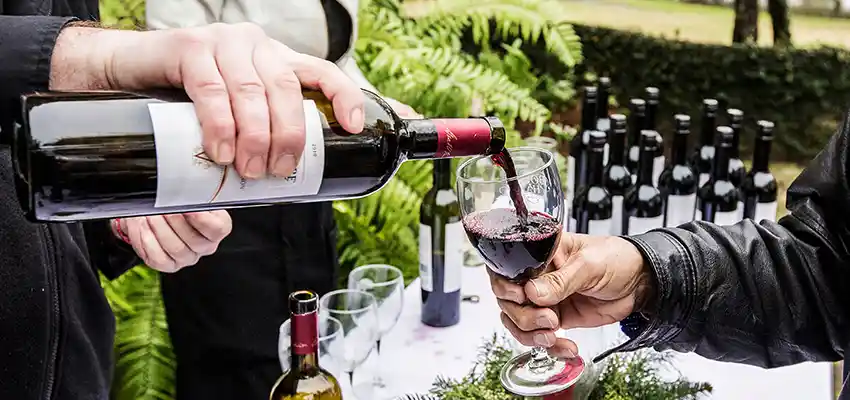 Wine Under the Oaks
Dec. 3, 2023
Overview: Celebrate the start of the holiday season at the Boone Hall Plantation back lawn for a one-day special event presented by Tabor Management Group and presented in partnership with the Charleston Radio Group. Admission includes wine samples from various distributors, complimentary desserts, themed gourmet food tents with samples, cooking demonstrations, a wine tent featuring wines for sale, a complimentary Wine Under the Oaks glass and live music by The Midnight City Band. Individual and table tickets available, 21 and older only.
Details: Learn more about the schedule of events and purchase tickets at boonehallplantation.com/special_event/wine-under-the-oaks/.
---
25th Annual Holiday Market and Craft Show
Dec. 9, 2023
Overview: This annual event hosted by the Mount Pleasant Farmers Market will feature all the amazing local food vendors and artisans you know and love from the weekly market plus vendors selling an assortment of local holiday-themed items, gifts, crafts, artwork, ornaments, pottery and more! Take care of your holiday shopping needs all while supporting local vendors, farmers and artists. There will be plenty of activities for the kids and a visit with none other than St. Nick himself!
Details: Admission and parking are free. Event runs from 11 a.m. to 4 p.m. at the Market located at 378 Simmons St. Find out more at experiencemountpleasant.com/events/holiday-farmers-market/.
By Sherry Whiting