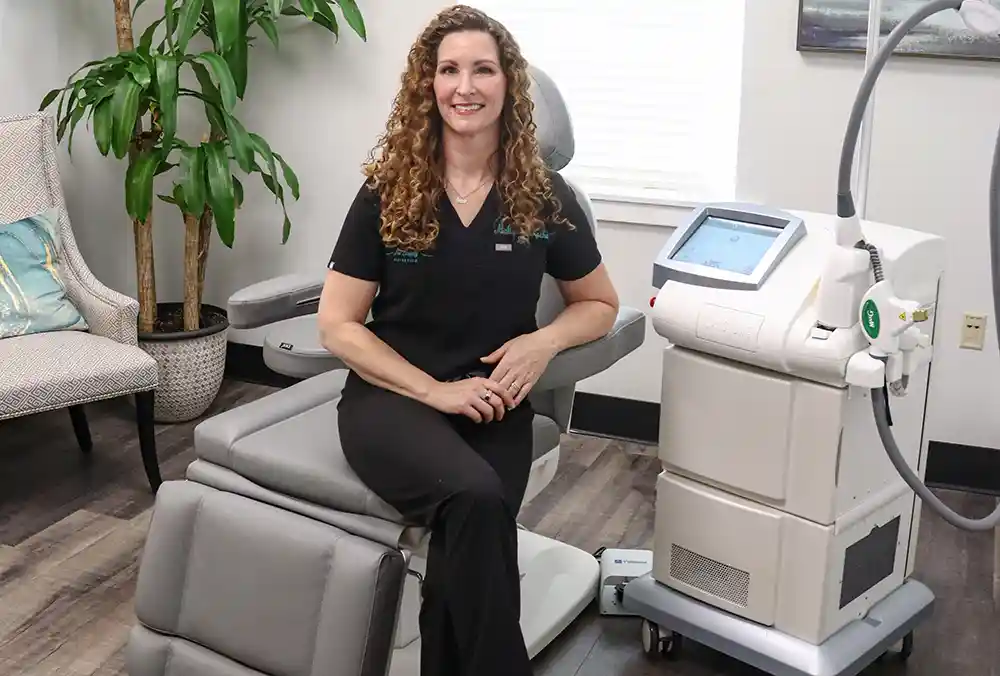 The beauty industry is a billion-dollar moneymaker around the world. From Hollywood to red carpets, local social events to every social media platform, beauty has skyrocketed into a hemisphere unto its own.
Malissa LaRoche, a Mount Pleasant native, has over 20 years of experience as a certified physician's assistant, specializing in botox, fillers and injections. LaRoche has felt the love and support from the community since opening True Beauty Aesthetics a year ago.
"I have a well-established clientele," LaRoche said, face aglow on a tour of her office. "The cool thing about going out on my own was the excitement people had to see me succeed. My clients bring their friends and family members. It's been an amazing year of support. I have a lot of new clients coming in as well."
True Beauty Aesthetics' mission is enhancing one's beauty from within. When LaRoche ventured out on her own, she searched for the inspiration as to what to call her practice. Reading a book called "Captivating" sparked the vision.
"I'm a deep, spiritual thinker and from that book, there was a chapter about beauty," LaRoche added. "God blessed beauty. He makes things beautiful for us to look at and wanting to be found beautiful isn't a bad thing."
One of the main principles from this book states, "beauty is not something in young people; it's something that's acquired through life experiences and through things written on your heart and you writing on other's hearts. That's beauty.'"
Feeling comfortable in your own skin is valuable. Walking out the door, one wants to look good and feel good. With confidence in one's looks, there can be nothing to thwart forward movement. LaRoche wants everyone to truly feel their very best, with simple, subtle enhancements.
True Beauty Aesthetics offers the personal touch with injectable services including botox, juvéderm and kybella. These injections help reduce the appearance of wrinkles, giving your face and neck a smoother, younger appearance. The hydro dermabrasion machine, known as DiamondGlow, is a must-try. It extracts, exfoliates and puts serum back into the skin. Laser treatments rapidly tighten skin, while repairing sun damage. Facials hydrate and nourish the skin.
By the end of June, True Beauty Aesthetics will offer all types of waxing. They do fillers as well.
"Fillers are for volume," LaRoche explained. "It's making up for lost volume."
Today's beauty standard setters have grossly overused such devices to drink from the fountain of youth. LaRoche's goal is not to make you look any different than you already are. She wants to make you look less tired, minus a few years of life lived. Her recommendation is to come in once a month for facials. Chemical peels should be done quarterly and laser resurfacing is as needed.
LaRoche's reputation is built on the subtleness in her approach. True Beauty Aesthetics caters to both men and women. "A woman of true beauty offers others the grace to be, but the room to become," LaRoche added.
Refresh, renew and enhance your natural beauty by booking an appointment!
For more information, please visit truebeautysc.com or call 843-790-2034.
By Maurice J. Frazier