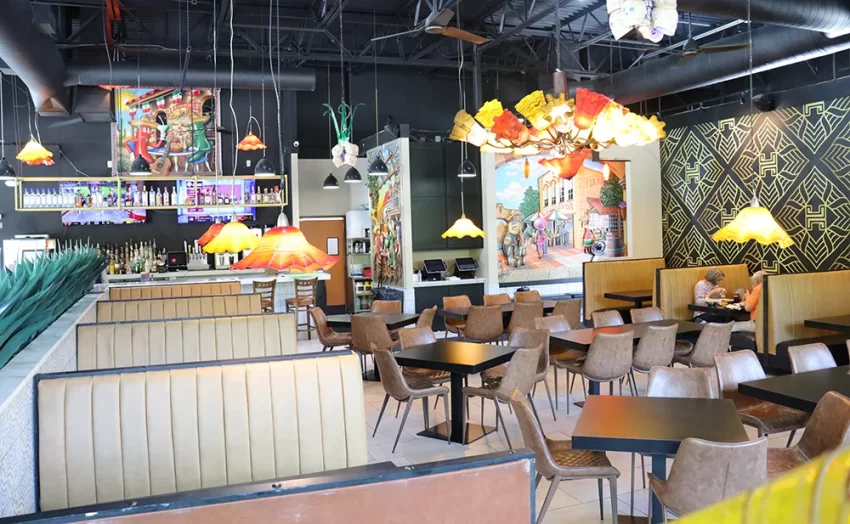 Cinco de Mayo is one of everyone's favorite days of the year. We Americans don't mind taking a reason to celebrate the day beloved to our neighbors to the south. La Hacienda in Mount Pleasant has just undergone a face lift and can't wait for patrons to celebrate with them this time around. This local favorite opened its first restaurant location in North Charleston 30 years ago. Now, with multiple locations throughout the Lowcountry, it has become a family staple.
The Mount Pleasant restaurant opened its doors 10 years ago and strives to give our community the best customer experience possible. Their recent renovations allowed for the bar to be totally redone, the flooring to be changed out and new furniture and equipment to be installed. The patio is still a work in progress but is undergoing major changes and upgrades as well. Remodeling came because the staff wanted to be up-to-date with aesthetics and had a desire to make customers feel as comfortable as possible.
The owners stated that the new space, "makes you want to go in and have a great meal with your family and enjoy some awesome cocktails."
In addition to the new atmosphere and overall vibe of La Hacienda, the restaurant has also updated their bar menu. It will now include fresh juices and 100% agave tequila. New cocktails and margaritas have been added just in time for Cinco de Mayo!
This restaurant loves to help customers enjoy Mexican fare while enjoying their experience and time together. What is better than chips and queso surrounded by those that you love? Even sweeter, it can all be enjoyed with an ice cold margarita in your hand that comes in a variety of flavors. The staff and family at La Hacienda want to provide the best customer service possible and are excited to share their revamped space with the community they adore. Although it may look different, it is the same quality and experience that residents have enjoyed for over a decade. Owners added that "we would love to invite all to come and visit us to enjoy our remodeled space. Our patio should be ready by May so everyone can come celebrate Cinco de Mayo with us." The space will be decorated for the holiday, and they can't wait to show off the work that has been completed. If you are looking for a way to celebrate in style, the newly renovated and consistently pleasing La Hacienda in Mount Pleasant (or any of their locations) has you covered. See you there!
For more information, please visit LaHaciendaMexRestaurants.com, or call 843-388-7636.
By Cari Lawson