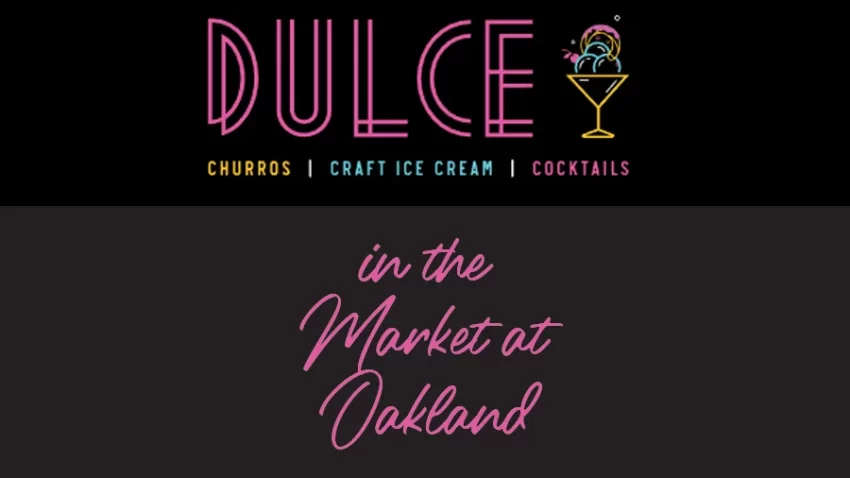 Dulce Churros, Ice Cream and Cocktails offers a feast for the senses. This posh boutique dessert bar in Mount Pleasant is Instagram-ready.
"Dulce has a little bit of everything. It makes you smile when you walk in," said owner Yesenia Leon. "The aesthetics are great. We have a cherry blossom in the middle of the restaurant. There are two flower walls, neon writing signs and a swing you can take pictures in front of. We serve ice cream, cakes, coffees, tea service, cocktails, churros, crepes, brunch items and more."
Their ice creams, popsicles, cocktails and churros are all made in-house using premium ingredients, with flavors rotating depending on the season. Located at The Market at Oakland, Dulce is perfect for a date night, brunch with the girls, birthday party, bachelorette dinner or bridal party.
Leon has worked in the restaurant business her entire life. "I recall helping my parents out with their restaurant as a little girl," she stated.
Influenced by her travels in Europe and Mexico, Leon wanted to bring something different to the Mount Pleasant restaurant scene. "I have traveled all over to little cafes that were so adorable and beautifully decorated," explained Leon. "They sold desserts, so I thought outside the box and came up with Dulce. A place where you can order a little bit of everything." The next time you have a hankering for something sweet or savory, indulge at Dulce.
For more information, please visit dulce-icecream.com, or call 843-606-2403.
By Maurice J. Frazier